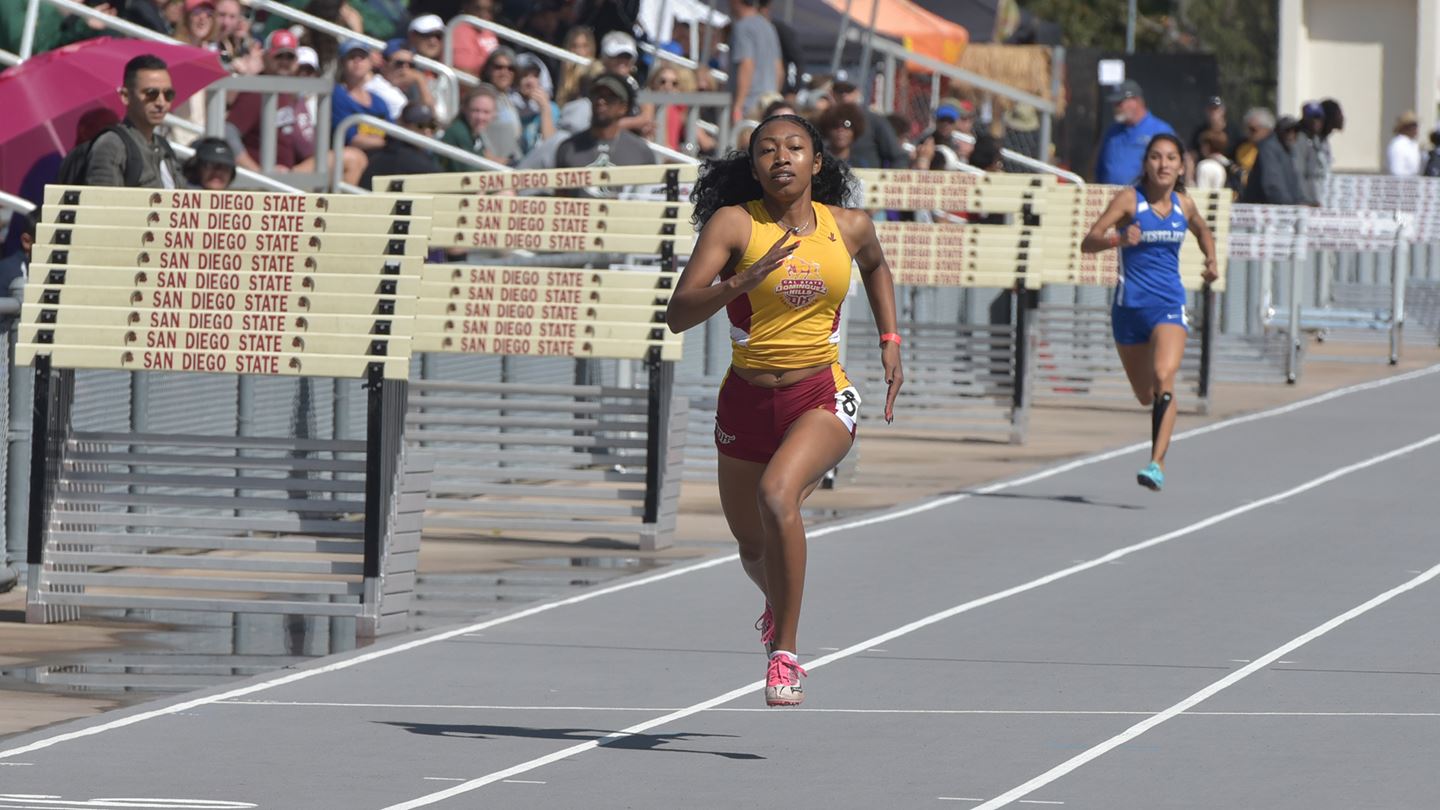 Senior Maryjane Smith won the 800 in a Feb. 29 meet at Cal State Los Angeles Photo courtesy of gotoros.com.
President Thomas Parham today announced that the remainder of the CSUDH softball, baseball, track and field and golf seasons will be suspended.
According to his campus-wide email, sent at 3:03 p.m., the suspension includes "games, practices, and recruiting visits. In addition, athletic teams or club sports currently graveling will be brought home without delay.:
Also, today, Charles Thomas, president of the CSUDH Academic Senate said in an email that the body's next meeting, March 18, will also be canceled. With all faculty, staff and students dealing with transitioning to alternative instruction beginning the same day, Thomas wrote that 'it is unclear whether Senators will also have the bandwidth to give appropriate attention to Senate business on" March 18.
And Ellie Perry, the CSUDH Sustainability Coordinator, said in a third email this afternoon that the weekly farmers market held on Tuesdays will be suspended until April 14, the "campus directs otherwise based on future re-assessments.
However, the food recovery network will still use collect any excess food from dining and distributing to the campus food pantries for students relying on their resources, and the Campus Urban Farm will be increasing donations of produce to make up for any lower volume from dining services.
While classes are canceled until Wednesday and will have been transitioned into alternative modes of instruction, including online by that day, Parham said that the campus remains open
"I want to stress that CSUDH remains open," Parham wrote. "The entire university contributes to our educational mission, and it is essential that vital services continue to be provided to our students."
csudhbulletin