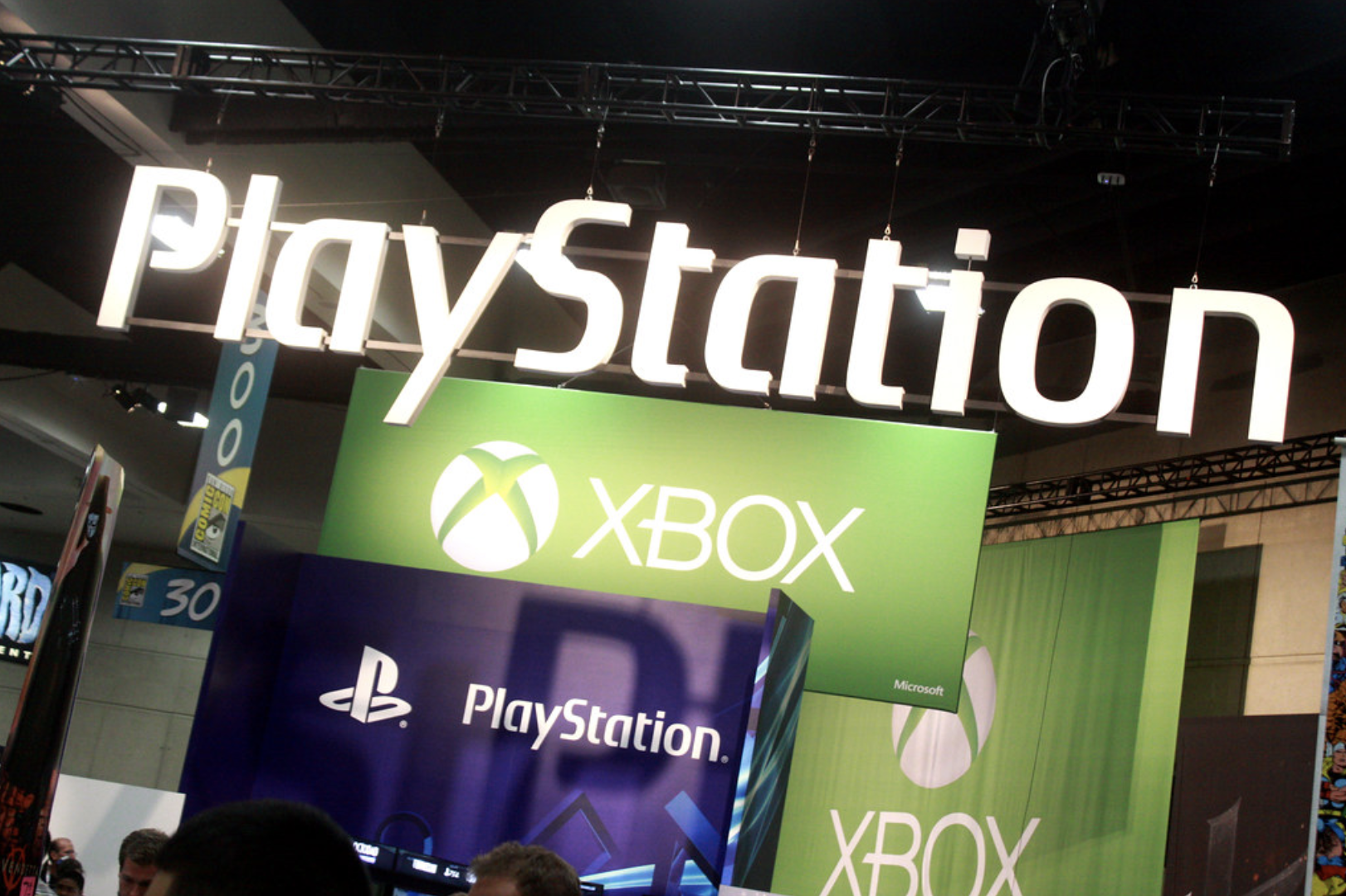 "Playstation & Xbox booth" by Gage Skidmore is licensed under CC BY-SA 2.0
---
By Luis Joshua Gutierrez, Staff Reporter
Throughout the coronavirus pandemic that we've all been dealing with, multiple video games have been released since the start of the stay-at-home order by Gov. Gavin Newsom. Now it isn't new for video games to be releasing as frequently as they are, if anything it's quite normal. But what makes these current video games a little more important is the fact that everyone is staying home.
With not much else to do besides bunker down and wait until everything becomes safe, there has been a huge spike in video game consumption. With that being said, this year hasn't been that bad in regards to gaming with a little something for just about every type of gamer you can think of.
The first game that comes to mind is "Animal Crossing New Horizons" which was released on March 20. One of the things that was particularly successful about this game was the amount of support it received at the beginning of the pandemic while a lot of things were happening to us at once.
The stay at home order had just started, toilet paper was still being sold just about everywhere and everyone was justifiably scared of everything. But what this game had offered everyone was an outlet, in this game we could travel and do whatever we wanted.
You knew every time you logged on everyone would be happy and not worry about anything at all. You could freely travel to your friend's island and just hangout.
The game was such a massive success it was arguably one of the reasons why it's still extremely hard to find a Nintendo Switch console.
"Animal Crossing New Horizons" sold more than 10 million units making it the second best selling game for the Switch. Additionally, it received great reviews across the board from every possible outlet you can think of.
Next on the list, we have "Doom Eternal." This one in particular is more or less for the hardcore gamer. Ironically enough, Doom had dropped on the same day as "Animal Crossing New Horizons" and it caused some of the most heartwarming moments on the internet.
Both fandoms surged together making cute and funny fan art to celebrate the launch of these two games. But what makes this game stand out from the others is the timing.
With Doom being more of a serious game, it gave people an outlet to release their anger. If being on a cute island isn't for you, maybe killing demons in hell is more of your style.
In just the first weekend alone it had more than 100,000 concurrent players on steam and outsold the previous Doom that came out in 2016 by more than double. It became one of the highest-grossing games to come out in March with an overall 88% on Metacritic.
"The Last Of Us Part 2" is number 3 on our list which released on June 19 and took the internet by storm. This highly anticipated game took six years in the making, sending a frenzy through throngs of TLOUS die-hards who were still wrapped up in the beauty and terror of the first game.
Even if you didn't know much about TLOUS2, there was hardly any way to avoid it on social media between HBO's surprise announcement about an upcoming TV series based on the game, and gamers dissecting it level by level.
The game had sold so well it became the third highest-grossing game in all of Playstation history, and became the fastest-selling game for the PS4.
Even though the main plot of the game may hit a little too close to home with a killer virus nearly wiping out all of humanity, it does a great job of telling a compelling story and making you feel super uncomfortable with what is needed to survive in the game.
Following that, we got something much more light-hearted which is "Fall Guys." Unlike TLOUS2 this game won't leave you feeling emotionally exhausted, if anything it leaves you wanting more.
"Fall Guys" released (for free) on August 4, and everyone quickly fell in love with it. It's a battle royale game but without guns or killing. The game has been such a success it's been sitting as the number one most viewed game on Twitch since it's debut. Think of the game as wipeout but with 60 players all competing as they get knocked down one by one or at times in large chunks.
Lastly, we have "Battletoads." Now "Battletoads" is the most recent game to have come out which dropped on the 20th of August.
What makes this game fun is the couch co-op which allows you to be able to play a game with someone who's literally right next to you, which was fun to do.
As someone who was never exposed to "Battletoads" growing up, I was able to jump right into it and understand what's going on. The game doesn't take itself seriously at all and makes fun of itself and none of the jokes miss. The cutscenes make you feel like you're watching a 90s cartoon which was awesome and it's filled with tons of minigames that'll keep you engaged too.
Of course, there were a lot of games that came out from March till now. But these are ones that partially stand out to me from the crowd, even though some may seem like no brainers they are all unique and different all in their own ways.
If you can't find a way to play these games, look up playthroughs or streams on various channels like Youtube or Twitch. Happy gaming!
csudhbulletin