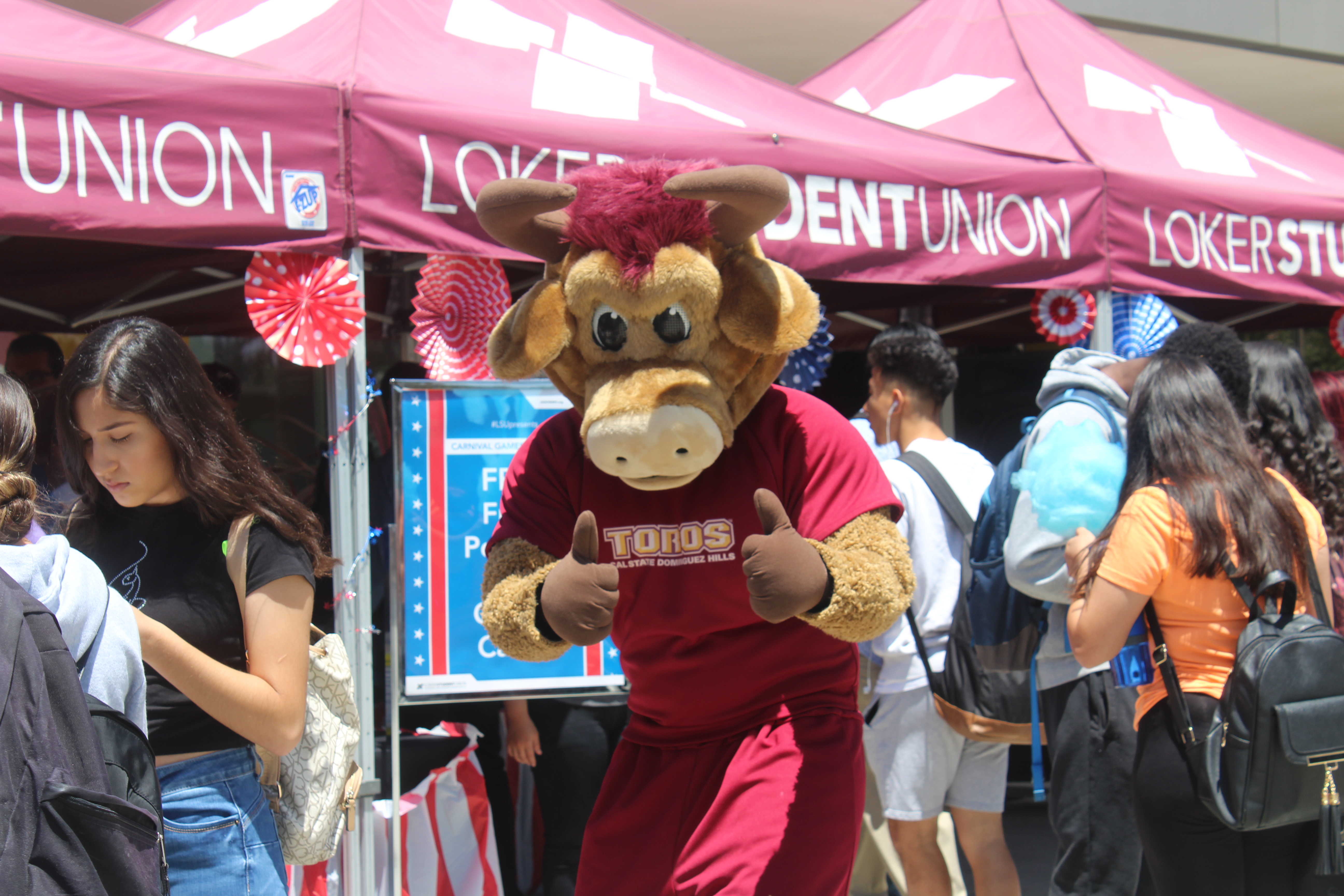 Courtesy of Loker Student Union
By Angelica Mozol
Staff Reporter
Fans of adventure and road trips need look no further than the Loker Student Union's "On the Road" series to satisfy both interests.
The program is administered by the LSU activities office and the trips are chosen, organized and implemented by students for students. Some events are also available for non-students, but each foray is chosen by students through feedback including surveys and social media.

Student worker and senior Jasmine Heredia who is a human services major has been working for the activities office since the summer of 2014. Heredia said, "It's a way for students to take their mind off just working, classes and homework and just enjoy," said Jasmine Heredia, a human services major who has worked in the activities office since summer, 2014.
. Tickets can be purchased through the game room located in the student union and all trips will be posted on lsucsudh.org/on-the-road.
Here's some information on upcoming events:

Disney Gay Days Park Hopping, Sat. Oct. 5. Friday is the last day to scoop up one of only y 25 seats are available for this celebration of the unofficial
Disney holiday geared towards members of the LGBTQ2+ communities Show your pride by wearing a red shirt. It starts at 7 a.m. until 1 a.m. and all are welcome to participate.

Saturday-Sunday Oct. 12-13
Camping will be taking place at the San Diego Zoo Safari Park! It will be an overnight trip that helps students escape the stress of the world and have a sleepover with some zoo animals. Tickets will be on sale in the Games Room from Aug 26 to Oct 4. Exclusive to currently enrolled CSUDH students. Starting at 1:00 p.m. on Saturday until 4:00 p.m. Sunday. Price: $100 for Students

Disney Park Hopping
On sale in the Loker Student Union Games Room on Aug 26 and are exclusive to current CSUDH students. It will be on Saturday, Nov 16, starting at 7:00 a.m. until 1:00 a.m. in Anaheim, CA. Ticket sales end on Friday, Nov 8. The total number of seats available are 100.

Dignity Health Sports Park Tour
A behind-the-scenes tour provided by Tamala Lewis, Senior Director of Community Affairs & exclusive lunch in the AMEX Stadium Club. Learn how the sports complex functions and networks with the people who make it all come to life. Open exclusively to currently enrolled CSUDH students.

Start Time: 10:00 AM | End Time: 1:30 PM
Date: Thursday, November 21, 2019
Location: Carson, CA
Price: Free for current CSUDH Students
Ticket Sale End Date: Thursday, November 14, 2019

Total Seats: 15
csudhbulletin