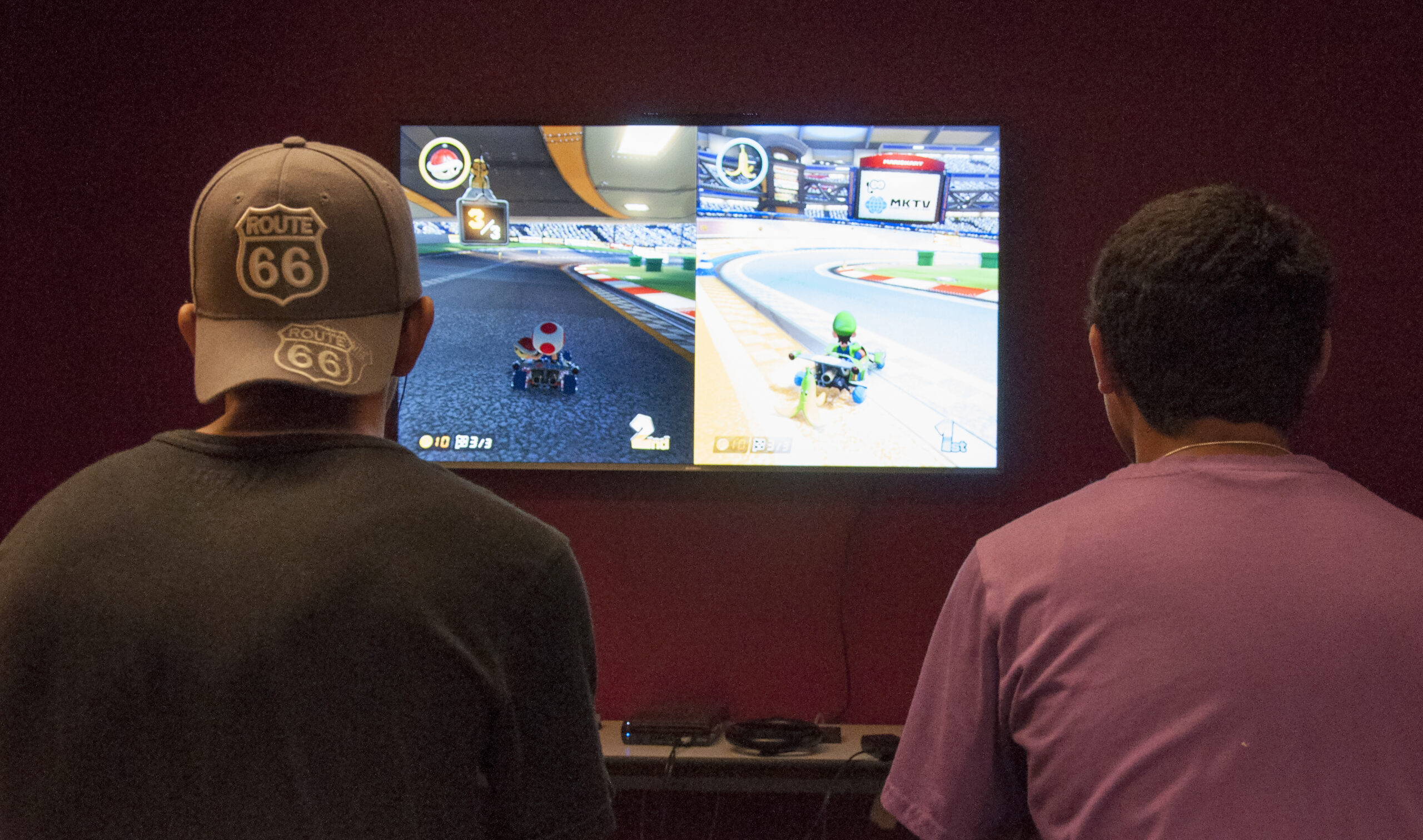 By Anthony Maese-Castillo
Staff Writer
Depending on where you live or grew up, you know of the "hole-in-the-wall" places that the locals claim as their "thing." CSUDH is home to a few hole-in-the-wall places as well.
Introducing the CSUDH Gaming Lounge, a literal hole-in-the-wall room located just underneath the Student Store.
The Gaming Lounge hosts a vast variety of big screens, video games and activities, making it a great place to hang out and unwind.
If you are looking for a fun-filled, relaxing place on campus once you are finished with midterms, look no further, as the game lounge is the perfect place for you.
The Game Lounge comes fully equipped with pool tables, video game set-ups, a jukebox and more, just waiting for students to come find and enjoy it.
"Once I found out about this place, I kind of fell in love with it," said frequent visitor Joseph Ramirez. "You don't have to be a fan of games or any particular things. Everyone here welcomes you and you'll never feel out of place."
In addition to video games, the gaming lounge is also card-game-user friendly. Many times you'll see students playing well-known card games like Magic the Gathering, Yu-Gi-Oh and Pokémon.
The Gaming Lounge offers modern consoles; Playstation 4, Xbox 1 and Wii U, as well as classic pool and air hockey tables. There is a small charge for usage of equipment, but games remain affordable to use. With the affordability, location on campus and convenience, it beats out the competition of other locations several miles away.
Students that come to the gaming lounge have made new friends, discovered a new hangout spot and have a place they can simply live, while escaping the hardships of student life.
"I hope we see some new faces around here," said student employee Liliana Ortiz. "I've seen some students come to the game lounge for their obvious first time and the look on their face says it all."
If you are unfamiliar with the CSUDH Gaming Lounge, take a moment out of your day and head down the set of stairs right outside the student store in the Loker Student Union building and you will see it on your left hand side.
csudhbulletin