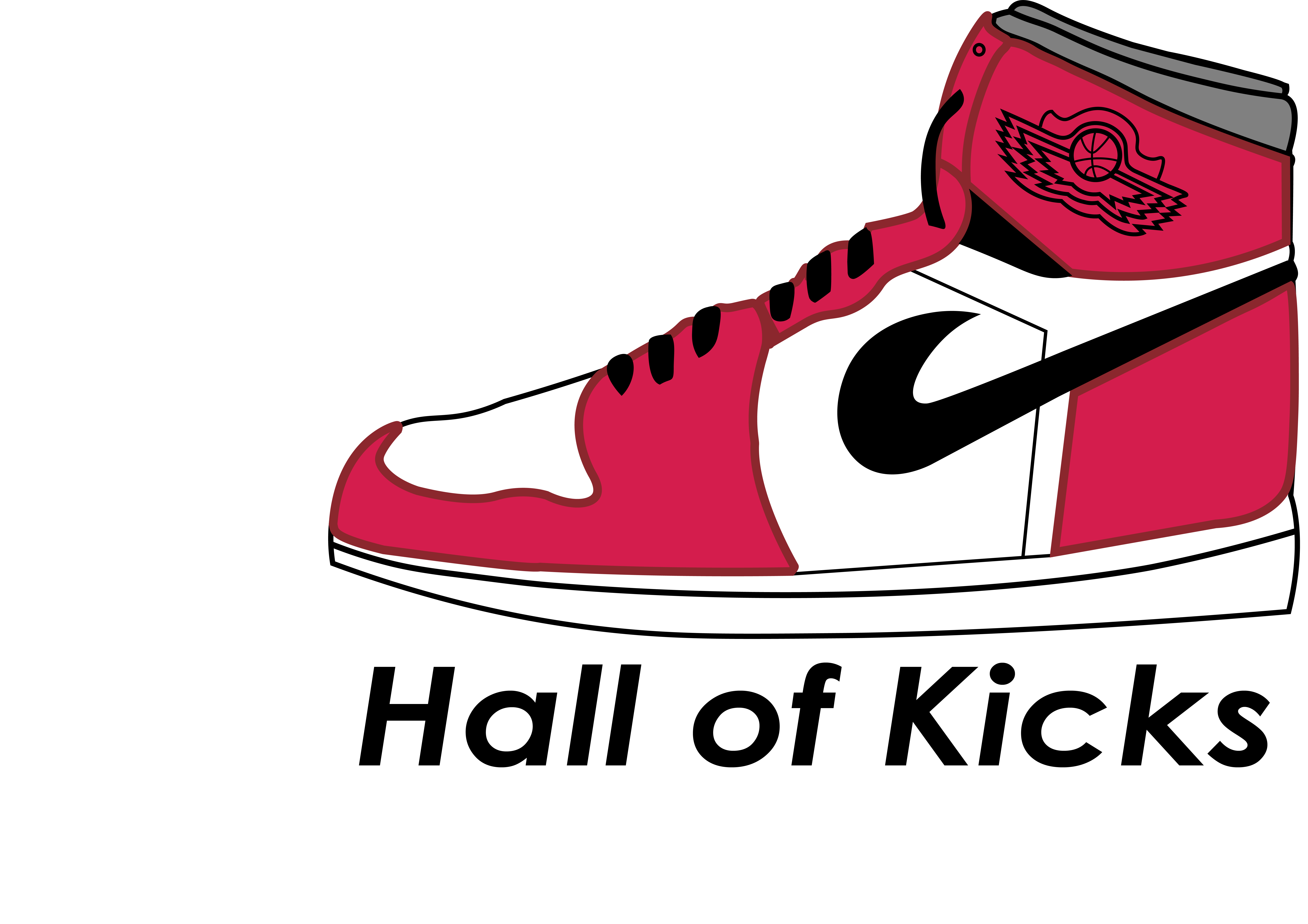 Illustration by Nova Blanco-Rico and Chloe Salazar.
By Daniel Diaz, Staff Reporter
Editor's Note: Updated attributions for the illustration.
Let's face it, everyone loves basketball shoes and you don't need to be a fan of basketball to enjoy them or wear them. Basketball shoes have evolved from a part of a sport to a part of fashion. They are gender-neutral, kids love them and they can pop with whatever outfit you wear.
Athletes like LeBron James pump out multiple shoes, player special editions, and colorways year-round. Athletes of other sports, musicians, and everyone in between loves collecting and wearing Jordans, Kobes, Lebrons, and more. Some have even created their own brand of shoes, like J. Cole (Puma Dreamer) and Kanye West (Adidas Yeezy).
---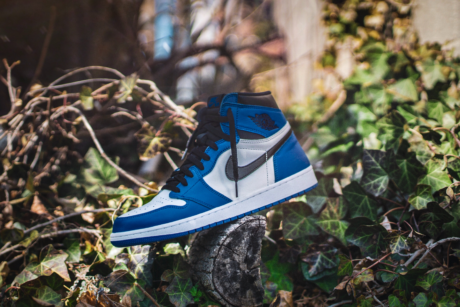 ---
Ah, the Jordan 1's. The true Godfather of basketball sneakers and the logo for my blog. If Converse was God, the Jordan 1's were Jesus himself. A fitting comparison considering one of Jordan's many nicknames was "Black Jesus". I had a pair of 1's in middle school, and every once in a while I think back at how much I loved that shoe.
The colors of the original red, white and black Air Jordan's were stunning in a way that would take your attention from whatever you were previously looking at. The red popped off the white background of the shoe, and the simplicity of its design made it even more special. And the best part of the Jordan 1's is all of the different colorways to come after it. Whatever your favorite color is, there is a pair of Jordan 1's to match. It's one of the first shoes that come to mind when someone thinks "basketball shoe".
New colorways of the Jordan 1's are still being released today. Hype Beast reported the release of the "University Blue" Jordan 1's dropping on March 6th. They are still coming out with new designs and colors for a shoe that debuted in 1985, which speaks to its popularity and impact on the shoe game.
And sure, you can go back even further and mention the Chuck Taylor's (which I will at a later date), but the Jordan 1's were different when it came to style and sales. Michael Jordan's Netflix docuseries "The Last Dance" focuses on winning his final championship while highlighting several important moments in his career. It's a great watch for basketball fans and even non-basketball fans who want to see and hear one of the greatest athletes of all time reminisce on his historic career. It also made for a great meme:
---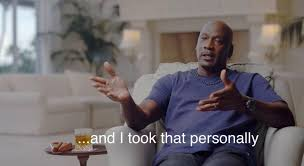 ---
Former teammates, management, and even celebrities made appearances on the highly anticipated documentary to talk about Jordan's impact on their lives and the game of basketball. One of many points of interest in the series was his first shoe deal. At first, Jordan did not want to be a part of Nike, an upstart shoe company at the time known for their track star endorsements. He wanted to sign with Adidas, but Jordan's mother convinced him to sign with Nike who promised a better deal, and low and behold, within that first year of the Air Jordan 1's launch, Nike sold $126 million of product sales. (Thank you Mrs. Jordan for giving Michael a motherly nudge that changed the future of basketball shoes).
Rapper Nas mentioned in the documentary how owning a pair of Jordan's was a status symbol.
"For a kid, it was like owning a lightsaber from 'Star Wars'," he said.
Roy Johnson of "Fortune" Magazine emphasized the role the Air Jordan brand had in turning basketball shoes into a part of fashion history.
"Before Michael Jordan, sneakers were just for playing basketball," he said. "And all of a sudden, sneakers became fashion and culture."
However, it wasn't all sunshine and rainbows for Jordan and his sneakers. The NBA had a rule in place for athlete's uniforms. The rule at the time read, "A player must wear shoes that not only matched their uniforms, but matched the shoes worn by their teammates."
Jordan was fined for wearing a shoe that did not meet uniform standards, and it was a fine Nike, themselves, allegedly covered for Jordan and even launched an ad campaign against the ban. While it was a big part of Air Jordan lore, many believed this "ban" was a publicity stunt for Jordan and the NBA. Whether it was real or fake, the rule has since changed with NBA athletes expressing themselves through the types of shoes they wear during games.
Michael Jordan has already created 36 different pairs of shoes with plans of releasing a 37th pair soon. Whether an athlete catches up to the G.O.A.T. at any point in the future remains to be seen. Jordan could be on shoe design number 36 or 136, it doesn't matter.
There will always be a special aura around the first pair and the name of the brand itself.
csudhbulletin