How Trump's last-minute Power Move before the Elections will have lasting consequences.
csudhbulletin
November 24, 2020
0 COMMENTS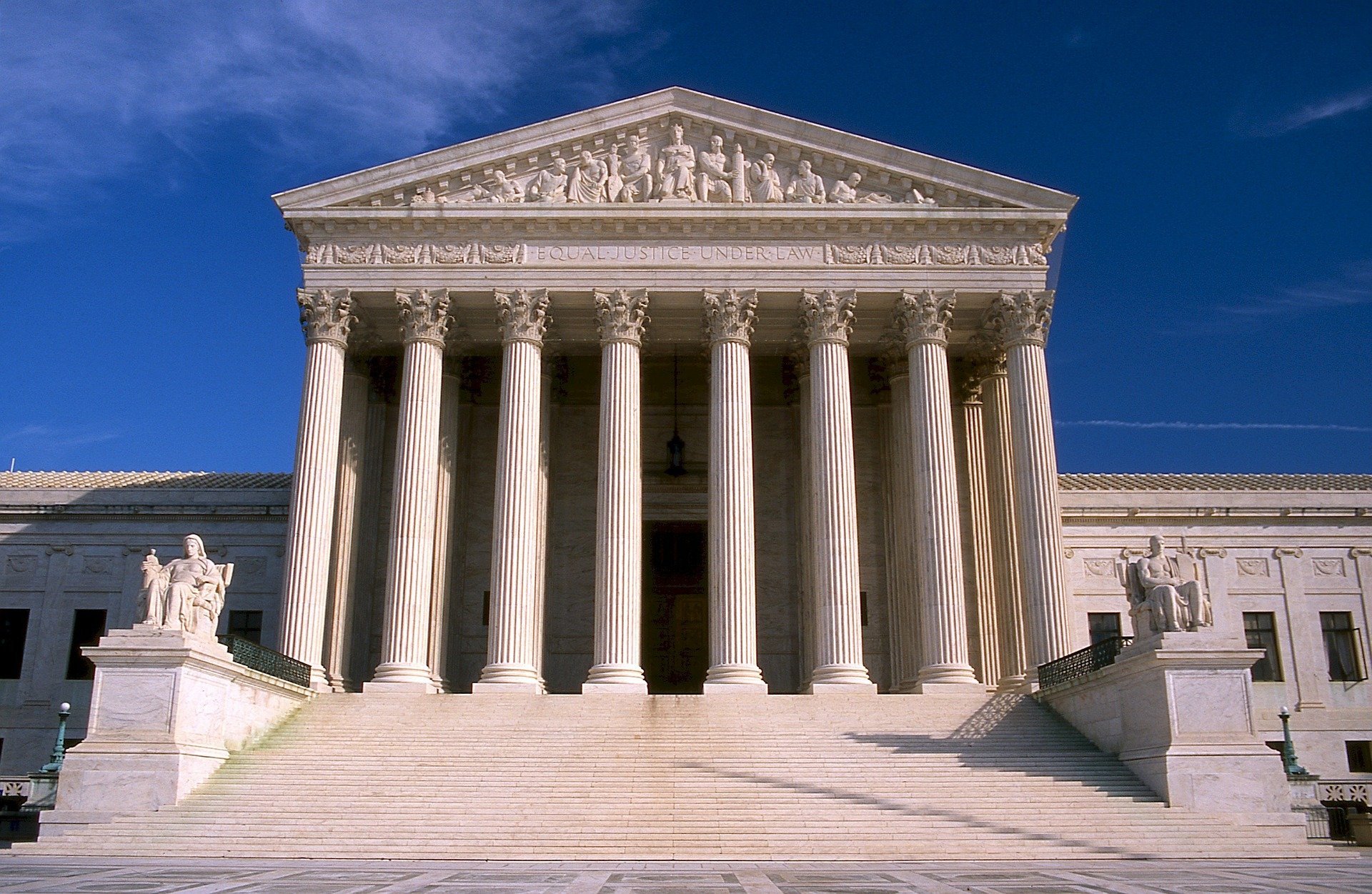 The Supreme Court of the United States building, the workplace of the Court Justices. Photo Courtesy, Pixabay
By Cindy Canas, Staff Writer
The late Ruth B. Ginsburg left a seat in the Supreme Court that no one can fill, not even Trump's last-minute conservative and controversial replacement Amy Coney Barret.
Ginsberg, who was favored by the left, used her title as Supreme Court justice to advocate for gender equality, women's rights, and for the LGBTQ+ community.  Ginsburg helped pass the Equal Credit Opportunity Act which allows women to sign mortgages and have a bank account without a husband or male co-signer. She also was one of the 5 justices to vote for same-sex marriages in the 2015 case Obergefell v. Hodges case.
Her replacement, Amy Coney Barett was elected and confirmed only a week before the 2020 election. Which is only one of the countless things that 2020 has screwed up. 2020 has not only gone from bad to worse in just 10 months, but the whole pressure of a chaotic presidential election and voting in a new Supreme Justice has just made matters worse.
On October 26th Barrett was confirmed and sworn into office as the news Supreme Justice making her the final ninth member.
The Democratic senators have a better understanding and a clearer mind voting against Barrett when the 2020 presidential election was just one week away. The majority of Republican senators voted in favor of Barrett, with the final vote being 52 to 48, which shows the senators and Presidents' unethical power grab before a potential change due to the upcoming elections.
Barrett is one of the six members in the Supreme Court that is more guided towards the right side and conservative,  which means there are only two left-leaning justices out of the nine. 
The majority of the Supreme Court is more conservative thinking and it is scary because they can overturn important court cases like Roe v. Wade to fit their agenda and have the majority vote for upcoming cases. But Barrett isn't going to stay for only a four-year term presidency; she's going to serve multiple years, where her influence on decisions will have a lasting impact throughout multiple generations.  
"If we are to protect our institutions, and protect the freedoms, and protect the rule of law that's the basis for the society and the freedom that we all enjoy- if we want that for our children's children- then we need to participate in that work," Justice Barrett said in a statement after her confirmation.
Her conservative views don't reflect those of progressives or the progressive movement for the younger generation to support her, especially her stances on the LGBTQ+ community, same-sex marriage, abortion, and controversial ties with the People of Praise Christian faith group.
Barret is the complete opposite of what Ruth B. Ginsberg was and I wish there was some sort of do-over.
As someone who is pro-choice and believes women should decide what to do with their own bodies, worry that her beliefs could put Roe vs. Wade in danger.
Similar to what happened in 2016 with Brett Kavanaugh, Trump's picks for the Supreme Court Justice seem all to be rushed, conservative, and unqualified which fits in perfectly with the management of the White House and the past four years with President Trump.
A Quick Guide to the Supreme Court Justices
| | | | | | | | | |
| --- | --- | --- | --- | --- | --- | --- | --- | --- |
| John G. Roberts | Clarence Thomas | Stephen G. Breyer | Samuel A. Alito | Sonia Soto-mayor | Elena Kagen | Neil M. Gorsuch | Brett M. Kavanaugh | Amy Coney Barrett |
| -Confirmed in 2005-Conservative-Chief Justice | -Confirmed in 1991-Conservative | -Confirmed in 1994-Liberal | -Confirmed in 2006-Liberal | -Confirmed in 2009-Liberal | -Confirmed in 2010-Liberal | -Confirmed in 2017-Conservative | -Confirmed in 2018-Conservative | -Confirmed in 2020-Conservative |
csudhbulletin