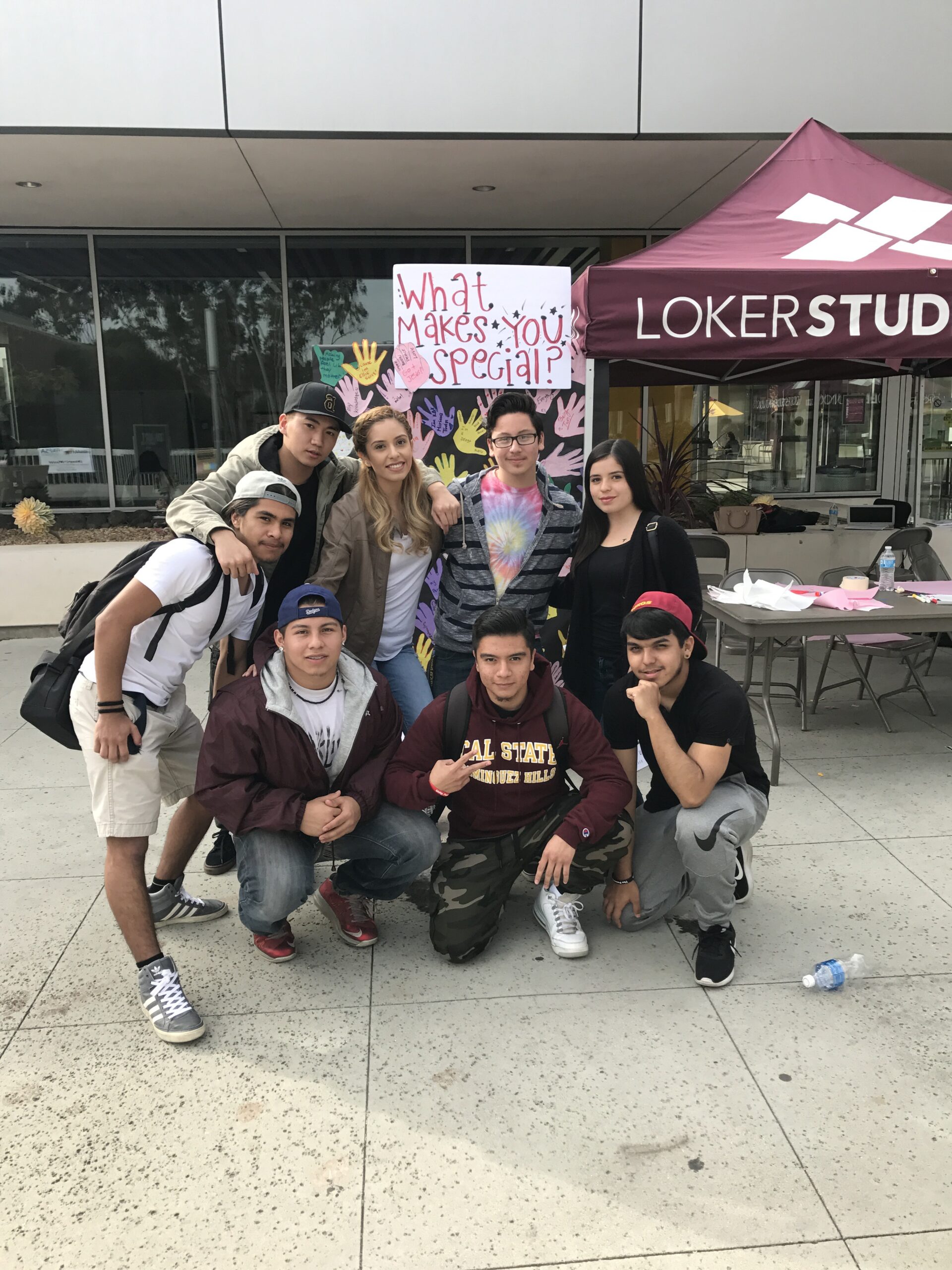 By Fernanda M. Tovar
Staff Writer
Photo Credit: Ronaldo Mejia
CSUDH Peace Club Members advocate for public service in the community.
Established in summer 2016, members of the campus Peace Club say they are continuing to go above and beyond to serve the campus, students and surrounding communities.
The Peace Club has 95 official members listed on Torolink and 232 members on their club roster.
John A. Ruiz, a radiology technician and kinesiology major, with a minor in communications, and Angel Roman, negotiation, conflict resolution and peace building major, are co-presidents and founders.
The sole purpose is "for members to enhance oneself and grow to their fullest potential by knowing themselves, loving themselves and having peace within themselves, in order to help out our community, country and our world with being interconnected," Ruiz said.
The club puts an emphasis on self-love and loving others, no matter what.
"We accept every single human being and make sure that everyone is shown true appreciation and affection because we believe everyone is special," Ruiz said. "Peace Club is a club of comfort, service, motivation, unity, family and peace."
The club has monthly member meetings, where they have open discussions on specific topics with their members, while still focusing on peace.
Last month, they held their fourth member meeting, themed "Equal Grounds," which zeroed in on bullying and taking stands against discrimination and segregation.
Board members meet Fridays, including on breaks and holidays. During these meetings, they brainstorm. An initial idea that is brought up might be put on hold for another event, but no idea is left unheard or just dismissed out of hand.
Topics of discussion include possible fundraisers, campus events, the monthly meeting focus and networking possibilities.
"We are involved heavily with the city of Los Angeles and have even stepped in City Hall to network with millionaires and billionaires," Ruiz said. "We have received so much help by networking, it has enhanced us drastically."
One of their most recent on-campus activities was a tie-dye T-shirt fundraiser, held on, Feb. 15, where students could buy a pre-made t-shirt or make their own for $10.
Ruiz described their recent Ace of Hearts Dog Rescue as "very, very heartfelt," which can be noted on their Instagram account. There are pictures of members cuddling and petting puppies, images that received hundreds of likes.
The club has 1,000 followers on Instagram. Through their Instagram account, @thepeaceclub, they spread the word of their upcoming meetings, activities, charitable acts, support for others and school spirit with bold, colorful posts and videos.
Regarding their social media popularity, Ruiz said receiving publicity has helped them gain recognition from others.
"We stand for integrity, but we do enjoy knowing that we have so many active followers and friends that admire our work," Ruiz said. "We truly appreciate every single one of them."
"The Peace Club is something that will never be diminished," Ruiz said.
csudhbulletin