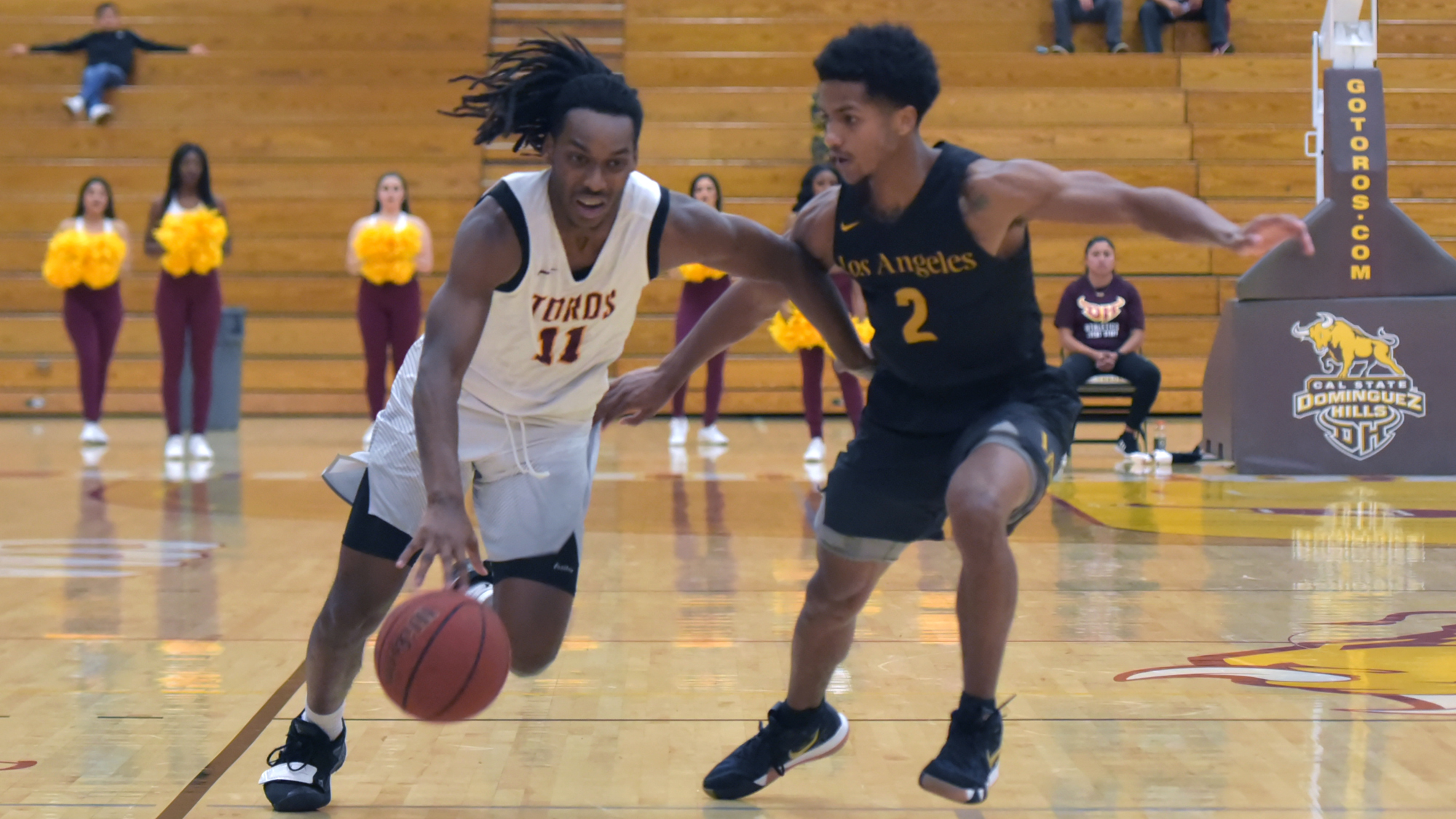 by Jeremy Gonzalez
Staff Writer
Looking to sweep their cross-town rival for the second consecutive season, the CSUDH men's basketball team surrendered too many turnovers and went cold from the three-point line Saturday, dropping its homecoming game to CSULA 77-57.
Earlier in the season, the Toros marched into CSULA and emerged victorious in an 89-86 thriller. Lightning didn't come close to striking again Saturday, as the Toros held the lead for just over a minute.
"We did not play well today," said head coach Steve Becker. "We just did not show up today."
(The women's team also played Saturday, beating CSULA, 80-63, to even their record to 9-9).
Three-point shooting, a strength for the Toros this season, fell short Saturday. Averaging just above 40 percent from behind the arc, the Toros only went 3-18 from long distance against the Golden Eagles.
"The 3-pointer has worked well for us all year," said Becker. "We just need to trust each other and trust our system."
Turnovers killed the Toros' hopes of any comeback. They committed 22 turnovers, leading to 25 CSULA points. Becker said if the team shares the ball and trusts each other more, they can limit the individual play and turnovers.
Guard Gabriel Hicks led the team in scoring, racking up 19 points along with seven rebounds.
"There will definitely be some changes in the upcoming games," said Becker.
With the loss, the Toros drop to 7-5 in conference action, and are 9-8 overall. Up next, the Toros travel north to face the Sonoma State Seawolves on Jan. 31 at 7:30 p.m. and then face the San Francisco State Gators on Feb. 2 at 3 p.m.
csudhbulletin