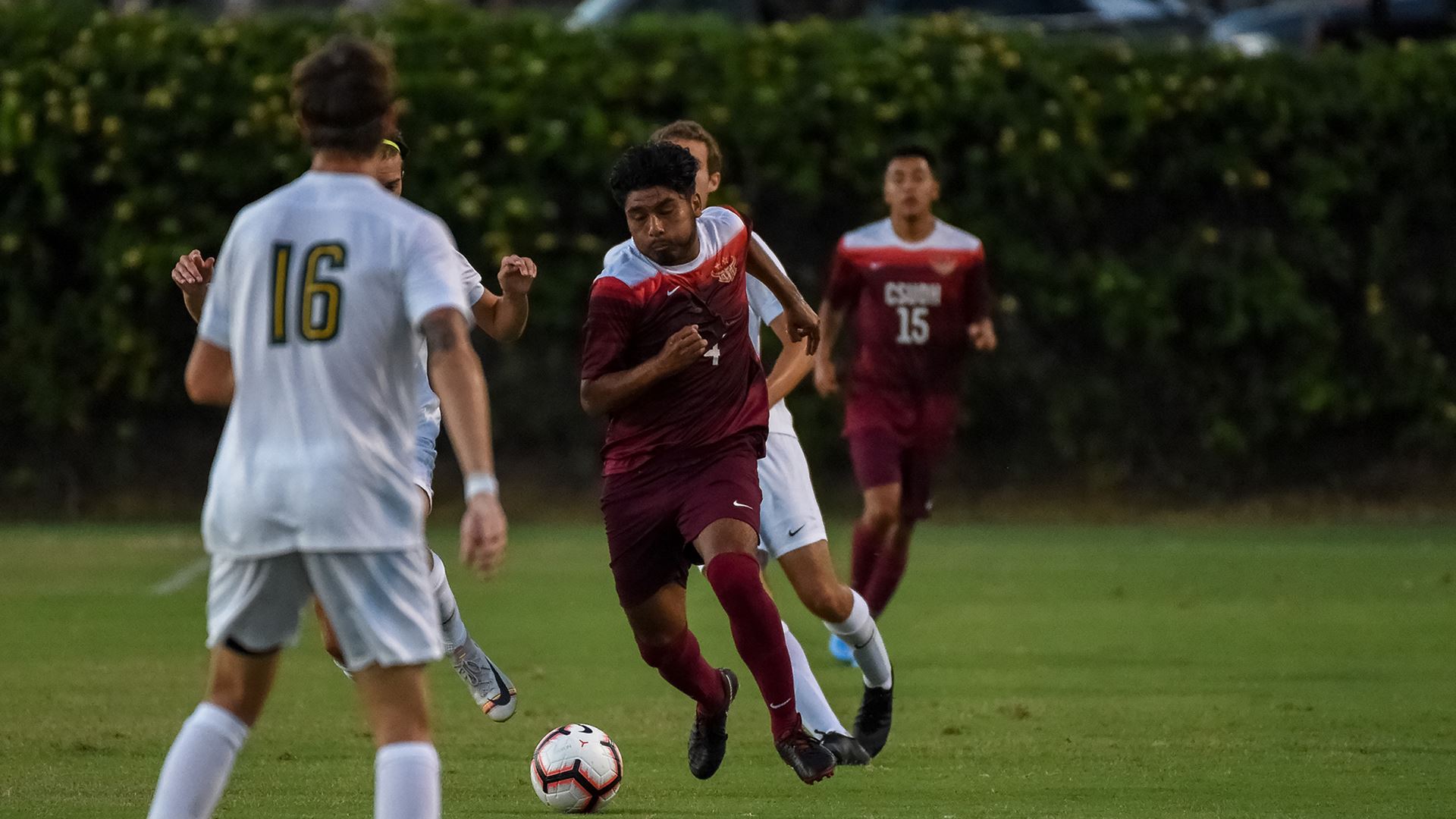 By Jeremy Gonzalez
Sports Editor
After a disastrous 2018, when they finished with their worst record in program history, the CSUDH men's soccer team enters the final six games of the California College Athletic Association as a dark horse, but one that still has a beating heart.

With a possible 18 points still left on the schedule, and only trailing the final seed by six, there remains a slim chance for the Toros to make the playoffs. (Every win is worth three points; every tie is worth one).
But to do so, the Toros need to tighten up their defense. Their current conference record of 2-4 was 1-1 two weeks again in preparation of hosting Cal State Los Angeles. The Toros were demolished, 6-0-, and the following weekend, suffered 4-0 losses to Cal Poly Pomona and Cal State San Bernardino. The lone highlight was a doublet-over-time win over Sonoma State Oct. 11.
That puts the team's record at 2-4 in conference and 3-7-1 overall. Yet,first-year coach Eddie Soto says he sees plenty of positives for the future.

"The progress that our team has made has been great," Soto said. "If you look outside our results and record, we've been able to implement a lot of things I wanted to do. It's a foundation we have to build on as we move forward." 
In this final stretch of games, the Toros are only home for two: Oct. 31 against top-seeded UC San Diego and Nov. 2 against Cal State San Marcos. The four road matchups are favorable for the Toros as only one team, San Francisco State, is a playoff hopeful. The other three road opponents find themselves out of the playoffs for now. Monterey Bay is one point above the Toros on the table, Humboldt State is tied with the Toros, and East Bay has yet to register a point this season.
Next up, the  Toros travel up north this weekend to face East Bay (0-6; 2-10) on Friday and Monterey Bay  2-3-1; 7-3-1) on Saturday before coming home next weekend to host UC San Diego (7-2; 12-3) and San Marcos (3-4-2; 5=8-2).

csudhbulletin