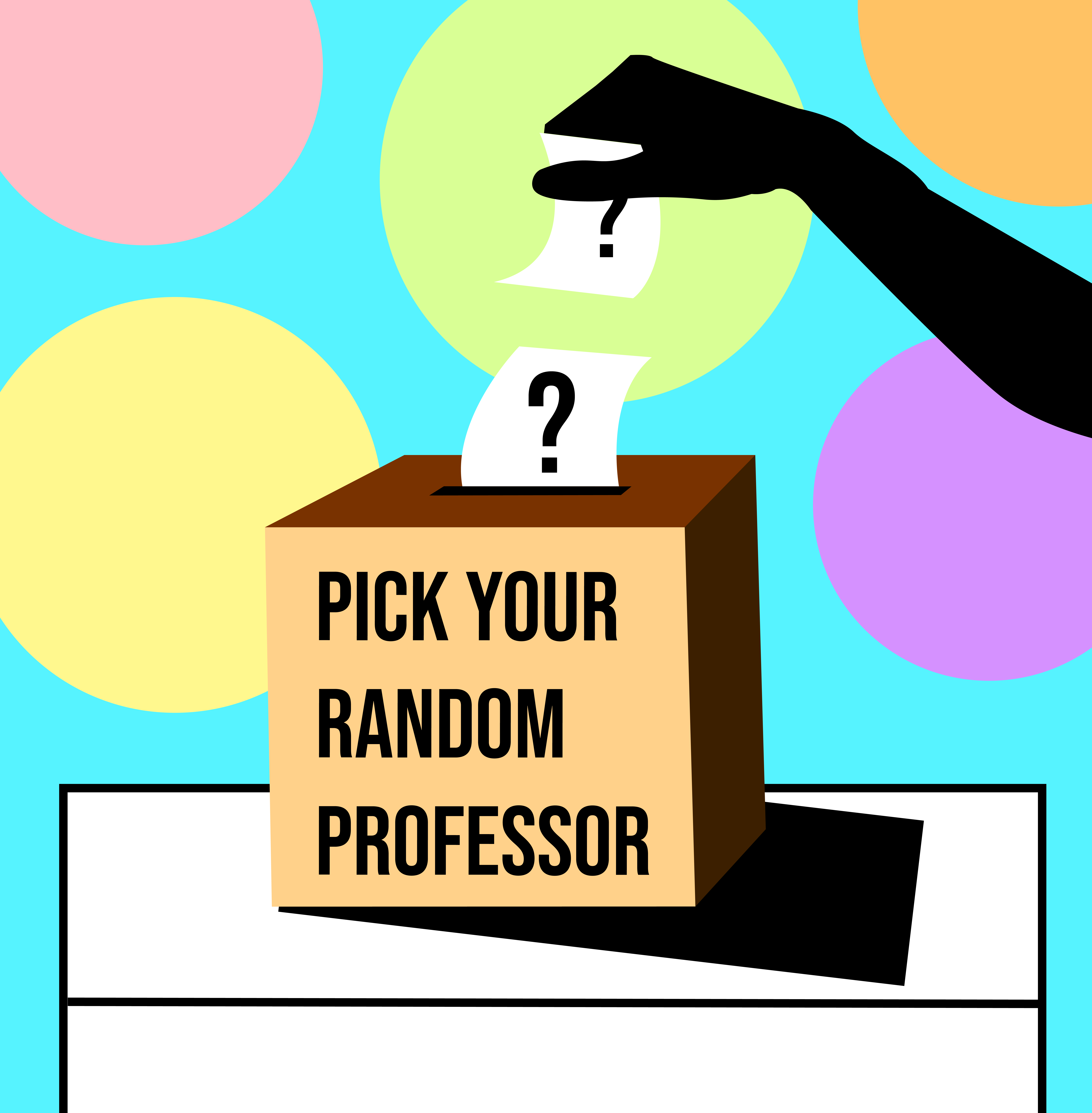 CSUDH students worry as the "instructor" column in their schedule remains empty. Illustration by Nova Rico-Blanco.
---
By Jonathan Ghattas, Staff Reporter
For many students picking out their class schedule can determine how their semester may progress. Weighing out the options between which classes must be taken, the time slots of classes that fit one's schedule, and knowing who the professor will be all play a role in figuring out the ideal schedule.
This ritual of searching for the right professor and using resources such as Rate My Professors (RMP) to gather information on these classes is one several college students go through each semester.
With spring registration currently ongoing and set to close on Jan. 24, a day before the spring semester starts, many California State University, Dominguez Hills' students have noticed that certain classes did not have a professor assigned to them. Instead the class was simply left with a "to be announced" note. This uncertainty has left students wondering who their professor will be heading into next semester and thrown a wrench into the process of picking out classes.
Vice Provost of Academic Affairs, Ken O'Donnell addressed the concern, explaining that student demand for certain courses and pairing the proper professor for those specific courses factors into the scheduling delays of particular classes.
"That can cause a chain reaction among the teaching assignments, both to satisfy our collective bargaining agreements with the faculty union, and to make sure we're providing students with the best possible combination of instructors," O'Donnell said.
With a focused effort to reduce staff changes once courses are published, O'Donnell said it's a balancing act when it comes to preparing the schedule.
"Generally we like giving faculty the longest possible lead time to prepare their classes, and giving students the chance to see who'll be teaching them," O'Donnell said.
While the delay in assigning professors to certain courses may be explainable, the lack of available courses is of concern for California State University, Dominguez Hills senior Daniel Rasmussen.
Expecting to graduate in the spring with a bachelor's degree in Film, TV, and Media, Rasmussen found himself on the waitlist for a course that is required for graduation. He also points out the lack of options among professors that are available for the courses being offered in his major.
"I've used RMP before, but for my spring courses there was only one instructor teaching each course so it was pointless," Rasmussen said.
As more students find themselves in a similar situation, the question may be raised whether or not more courses will be made available due to the growing demand for certain graduation requirements.
With budget cuts and possible staff layoffs looming over the university, the ability to expand the schedule and provide students with a wide range of courses needed to graduate may prove to be the toughest juggling act the school will have to balance.
csudhbulletin