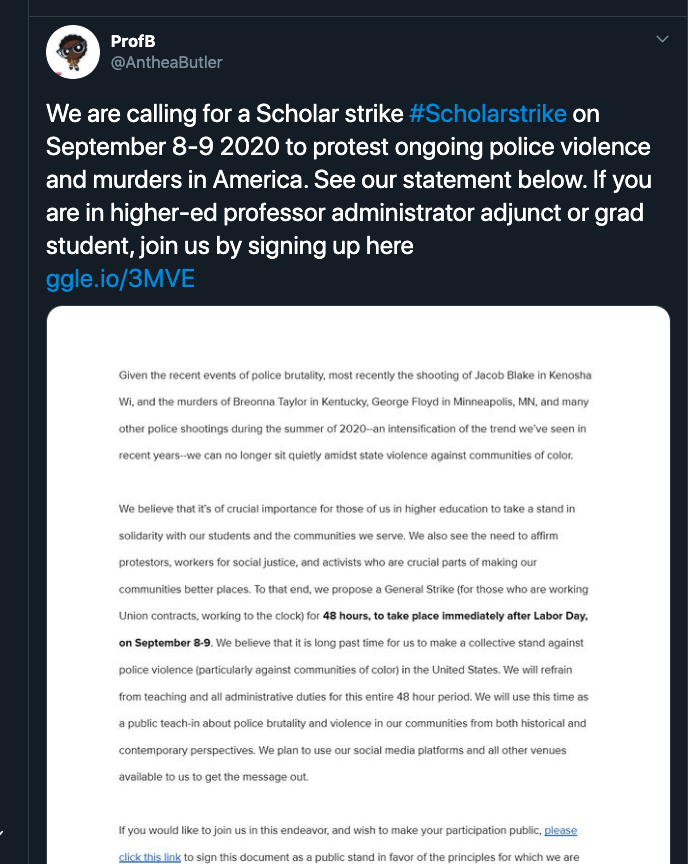 Today and tomorrow, thousands of faculty in universities across the country are choosing to participate in ScholarSTrike, a grassroots effort launched in the wake of NBA players boycotting playoff games Aug. 26-27 to protest the police shooting of Jacob Blake in Kenosha, Wisconsin the previous Sunday.
We wrote a story last week about it and are hard at work compiling another that will run the first full issue of the CSUDH Bulletin, which goes live tomorrow.
Here's an opinion piece from the event's organizers than ran on CNN this morning, and here's a story from our sister paper at New York University (OK, they're not really our sister paper, but should be) that gives some more background.
And we want to hear from CSUDH students who will be in classes today in which their instructors participated by holding "teach-ins" around issues such as social justice, mass incarceration, anti-racism and cultural profiency.
Did your instructor participate? How did they set up the class? Was it productive and worthwhile? Was the class open to it? What do you think about it?
Send any and all thoughts to editorial@csudhbulletin.com and we'll post them in a subsequent blog post and some might make the follow-up article.
csudhbulletin