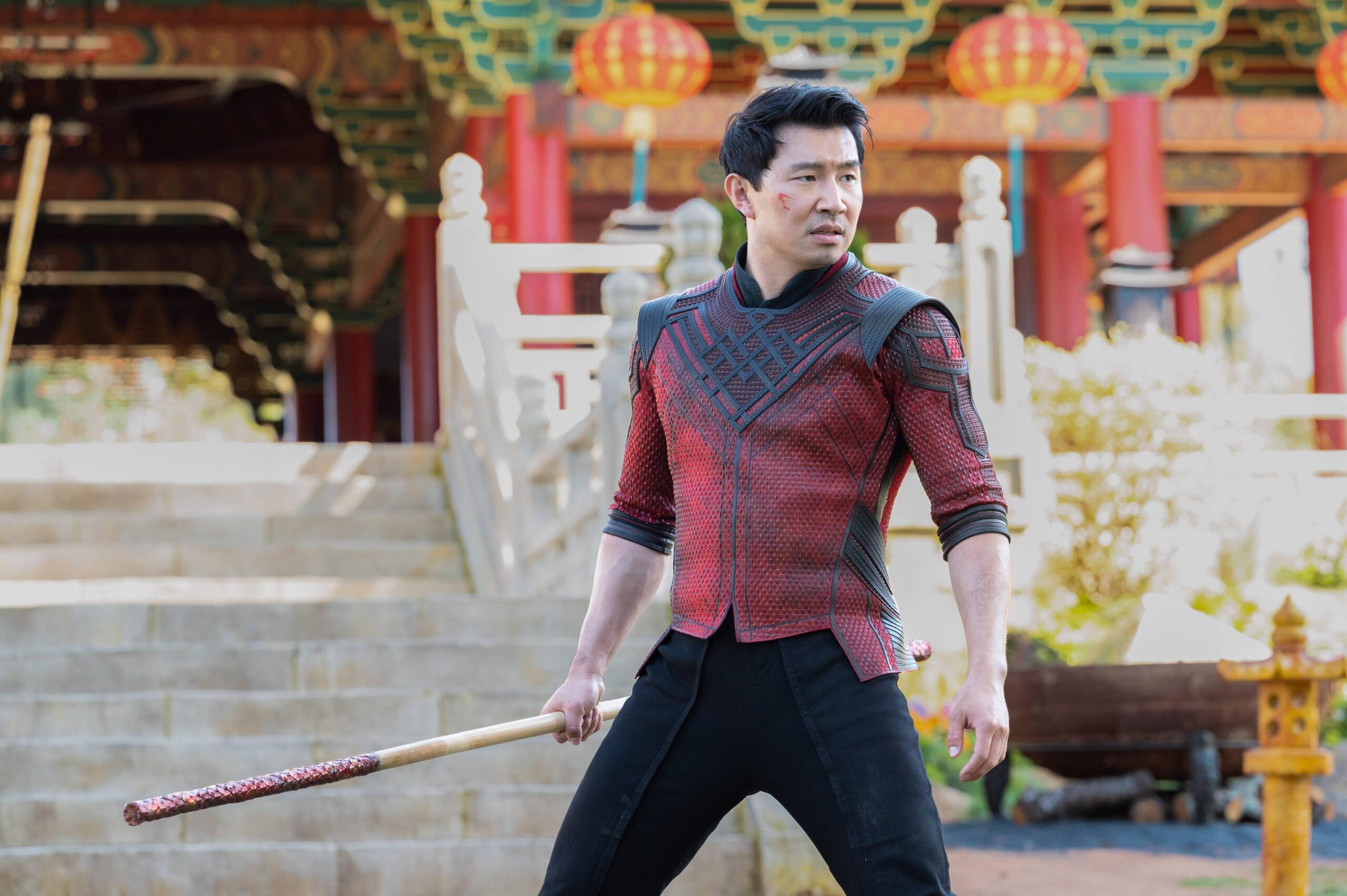 Marvel Studios Shang-Chi and The Legend and of the Ten Rings, Photo courtesy of Marvel
By Edgar Ramirez Jr, Staff Writer
The Marvel Cinematic Universe has debuted its first Asian American superhero. Shang-Chi and the Legend of the Ten Rings star Simu Liu as the lead character and Awkwafina as Katy, the lead's best friend. The film is heavily influenced by Chinese culture and values and takes place in the country, but how do Asian Americans feel about the film and its representation? 
"They combine two cultures, one is the American dream and is a very father figure which is very Asian in nature," said Katherine Chu, a lecturer of Political Science and Asian-Pacific Studies at California State University, Dominguez Hills. Not only does she believe the film tackles Asian culture and values very well, but also some American customs like the American dream.
Although Chu did enjoy the film, she believed that some of the scenes had a stereotypical East Asia landscape. The setting where Shang-Chi is training shows some questionable aspects to them.  
"The images of bamboo, the forest, and water, a lot of those images I still find stereotypical," Chu stated. "But when you look at China today it doesn't look like that at all."
With the Asian American population increasing, the media has reflected the growing population by adding them to more projects. Films like 2020 Mulan and Snake Eyes, or shows like Hawaii Five-0 are now having Asian American actors as leading characters.    
According to Pew Research Center, as of 2019, Asian Americans represent 6.9% of the U.S. population and it is also projected to nearly quadruple their number by 2060.
Nancy Wang Yuen, a sociologist professor at Biola University and an expert on race in Hollywood wrote "Real Inequality: Hollywood Actors and Racism," a book about underrepresentation in 2016. Her research found that Asian Americans appeared under 5% in mainstream media and they don't have many speaking lines
"They're there but they are not there fully," said Mary Lacanlale, a professor in Asian-Pacific studies at CSUDH. 
Similarly, Chu said with the release of 2018's Crazy Rich Asians is when the representation of Asian Americans started to skyrocket. Along with the 95 cases of anti-Asian hate crimes in the first half of 2021 alone, it is more important to have an accurate representation of Asian culture.   
"It's getting better as far as representation goes. Mostly because there are directors creating shows that give Asian Americans that three-dimensional quality," Lacanale said.
Many films, like the James Bond series, depict Asian actors in a stereotypical way, playing the role of a villain or a lover of the main character.
"Like the old films of 007," said Chu. "Japanese or Asian women are exotic objects or stereotypes and they are always prostitutes."
Representation of culture in the media is important to perceiving our heritage and values. "That culture is a wonderful thing and it's not something that we should be forced to lose," Lacanale said.
Although Hollywood films, like Shang-Chi, are starting to get Asian American culture right, Chu insisted on watching authentic Asian movies to understand the culture and values. 
"I would suggest most Dominguez Hills students watch more Asian films," Chu said. "That's why I have my Asian film watch party."
Chu has an event called the CSUDH Asian Films Watch Parties, where she and other students watch authentic Asian-made films. The event runs every Saturday from 9 p.m. to 11 p.m. You can read all about it here.  
"Just like the director of 2019's Parasite film, Bong Joon-ho, said 'Once you overcome the one-inch-tall barrier of subtitles, you will be introduced to so many more amazing films," Chu argued. 
csudhbulletin