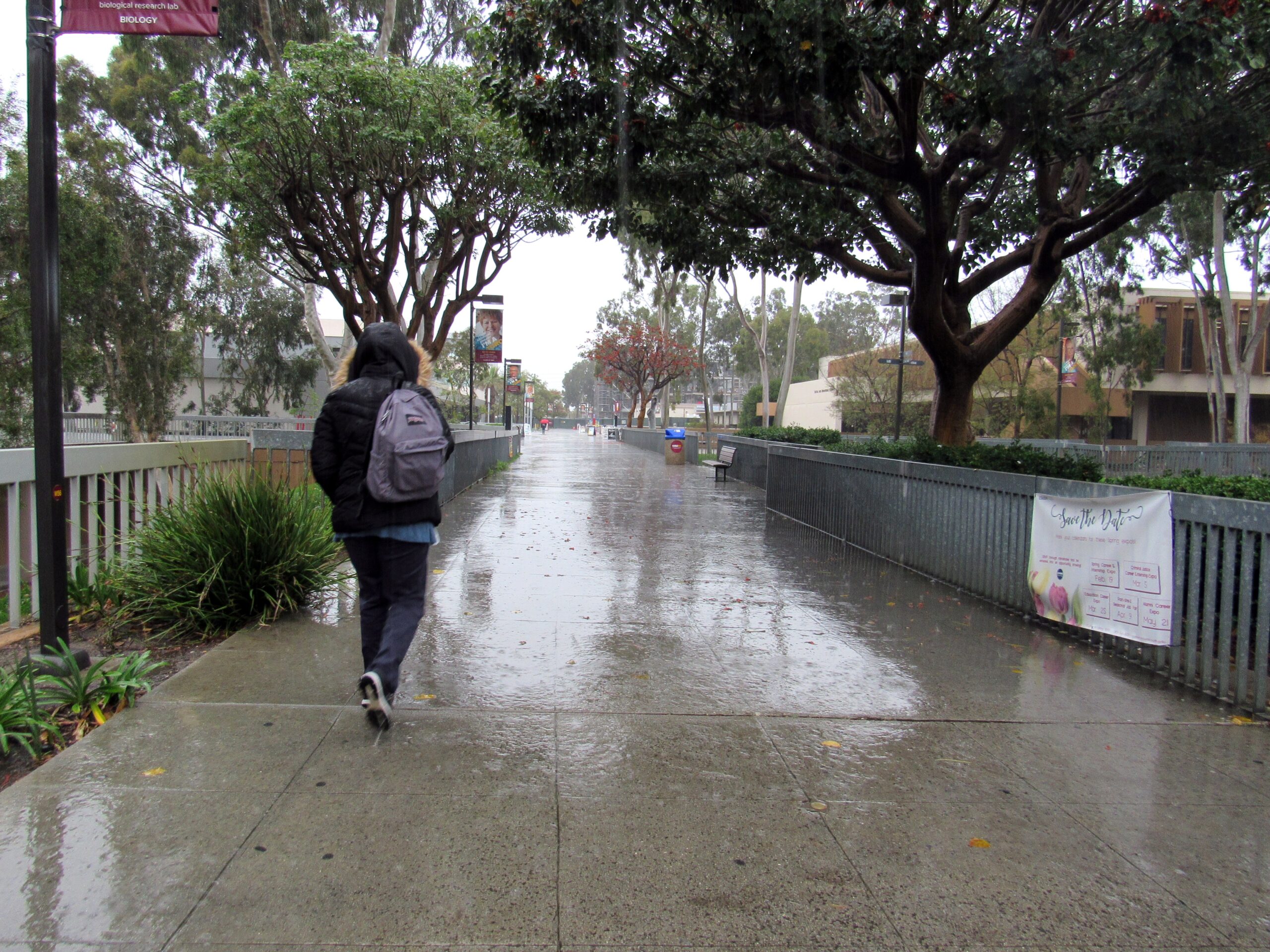 It took two months for COVID-19 to seem real for most of us on this campus.
It's taken less than five days for it to turn us inside out and upside down.
What felt last Wednesday as more of a formality than a shock to the system (President Parham's email announcing three days of canceled classes and then three weeks of online classes sandwiched around spring break) had turned surreal by yesterday afternoon
Saturday, following CSU Chancellor Timothy White's lead, Parham sent an email saying all employees over age 65 needed to stay away from campus, since they are at especially high risk for contracting COVID-19.
And then yesterday, following four of the most bizarre days in Los Angeles history–panic purchasing, Lakers and Dodgers postponed, bars and restaurants shuttered– a third Parham email, effectively closing the campus to help lessen the rate of transmission by eliminating one large group meeting space.
The coronavirus has been in the headlines since early January, but until last week, didn't it seem that it was largely something happening to other people somewhere else?
Not anymore. As of Tuesday at 4 p.m., there was no diagnosed case of anyone affiliated with the campus, but the virus, or the reaction to its threat, has radically affected us.
It's possible most in-person instruction is done for this semester (President Parham's scheduled announcement on Friday may clear that up). Commencement may not happen. And whether it's teachers complaining about the hassle of figuring out how to use Zoom, or fellow students putting themselves at risk by frantically searching for a decent and reliable wi-fi connection to stay connected, it's become far too real.
And that's confusing, shocking and alarming. But with the concern about a virus still ravenous for human hosts, there's also a sadness that the pause button has been hit on our campus, and our education.
That's why we think closing the campus, or at least reducing staff to the bare minimum, is the best idea on paper and the worst in practice. It is what should be done; the most important thing is our safety, and that of those around us. It's too late to contain the virus; but we can try to check its spread.
But while our heads might recognize the importance of non-contact and non-association it's what our hearts most want. We're confused and we're scared and don't know what's going to happen next and right now we want a sense of community, of belonging, of simple routine and normalcy.
But normal is weeks, if not months away and digital, not personal, connection will define the rest of the semester, which is worrisome.
"I'm a little worried, with classes going online," says Jenny Vera, a senior liberal arts major said. "Because it's so difficult to concentrate on school when all of this is going on."
It's going to be difficult, and we're all going to have to contribute t0 make it work.
So we have three favors to ask of three principal stakeholders on this campus:
Faculty members: please and respectfully shut up about how difficult transitioning to an online environment is, how you don't have the training or support from your department. You know what you do have? Us. So it's time to put on your big people pants and get to work doing what we think got you teaching in the first place: to teach. By whatever means necessary.
President Parham:  Keep those emails coming but when possible, could you give us a little advance time, like yesterday, when you told us to expect another Friday? Not that we don't want to hear from you; we just want to be ready for your visit.
And to our fellow students: take this seriously No, most of us, even if infected, won't have serious symptoms. But we can spread it to those more susceptible. So go out only when necessary. Implement social distancing. Don't panic, but be prepared. Stay informed.
And remember: This is the most traumatic event of our generation to date. It is our Sept. 11; how we react, and act, will help define us individually and collectively. It's not how any of us would prefer, but it's history's way of calling us. So let's answer that call by staying safe, making the best choices, and rolling up our sleeves and putting our shoulders to the wheel. And doing the important work we need to do to not only get through this, but to be stronger for it.


csudhbulletin