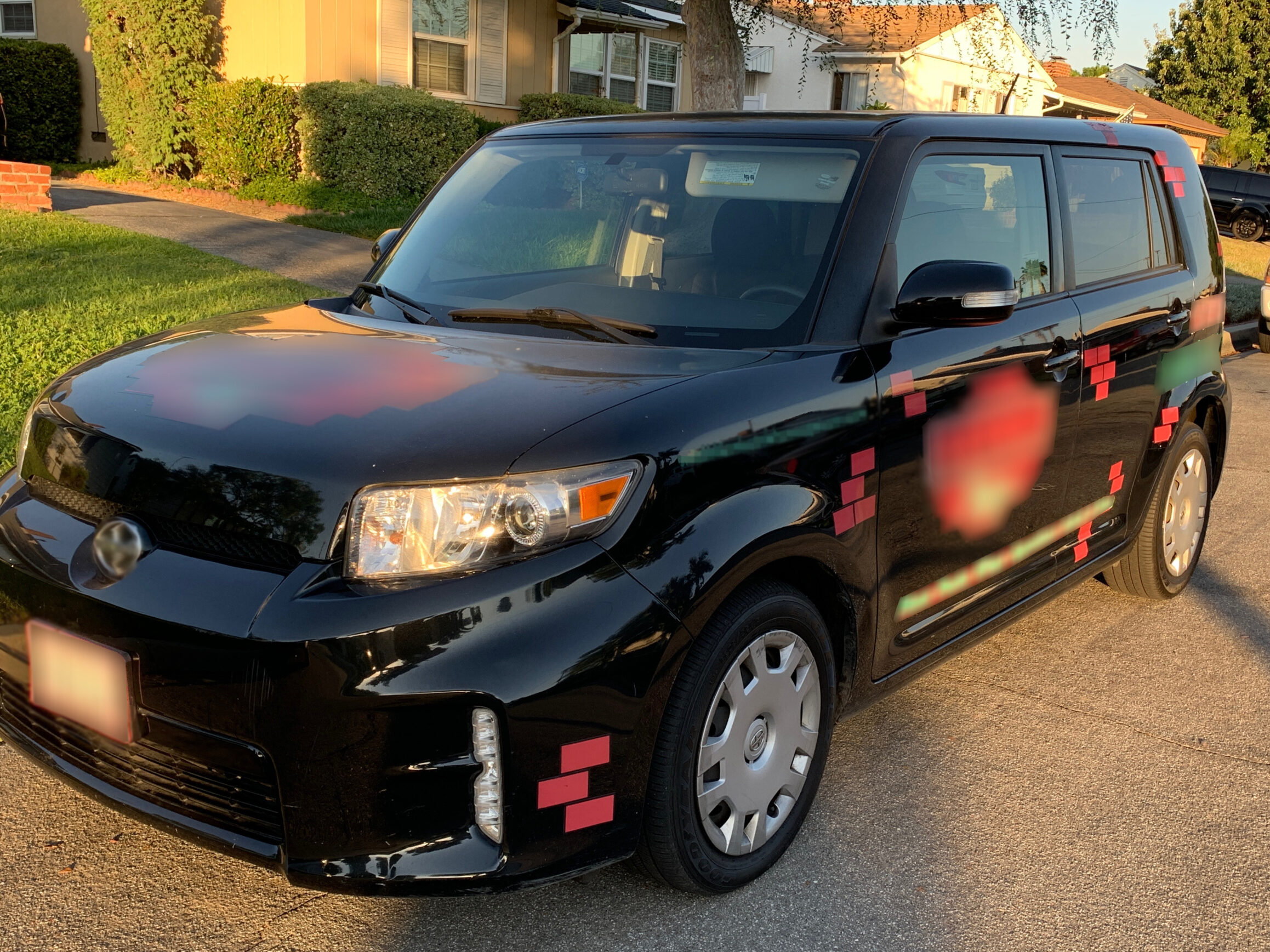 While delivery pizzas you'll often find yourself meeting new faces. Photo by Luis Joshua Gutierrez and Anthony Vasquez.
---
By Luis Joshua Gutierrez, Staff Writer
Working as a pizza delivery boy is usually a quick hello and goodbye at the door.
But not when the two most storied professional sports franchises in Los Angeles are playing for a championship, or trying to get into one. Sports does have a way of bringing people together, and I can attest to that. Even though I had to work the Sunday night the Lakers won their 19th championship (Nov. 11), and the Sunday afternoon the Dodgers beat the Atlanta Braves to advance to their World Series in three years, I saw more of those games while working than I probably would have seen had I been home.
The biggest difference was that I was watching them with small groups of complete strangers that I will probably never see again.
Here are some of the highlights:
Weed Watch Party
Whittier
Delivery: Two pizzas and hot wings
Delivery: The Lakers game was early in the first when I knocked on the door of the second-floor apartment. The distinctive smell of cannabis sativa hit me the instant the door was open, but that's not too uncommon, since four of the basic food groups for a lot of people are marijuana, sports, video games and movies.
The huge Lebron 24 jersey in the living room indicated these were all Lakers fans.
The first words out of the woman's mouth who opened the door were:
"Are you rooting for the Lakers, because you better be?"
"Of course," I responded. "Who else would I be rooting for."
She then offered me a beer and water (but for obvious reasons I only took the water) and they started eating but they told me I could stay as long as I wanted. Which I did for for roughly 5 minutes.
Pandemic Friend
Whittier
Delivery: pasta and pizza
Delivery: Later in the night, both my shift and the game were winding down. I arrived at the door and the couple who'd ordered made me feel like their best friend
"Hey man this Fu*king sucks that you have to work on a night like this," the man said.
They invited me to stay for as long and I watched some of the last minute. It was really nice too because the man told me he gets tested for COVID-19 every week and he and his partner are both negative.
We chatted for a few minutes and he told me about what he did for a living and I would have loved to stay longer, but I knew I had to split because my bosses would notice how long I was taking. Sadly I couldn't stay for the full ende, but before I left he had tossed me a water bottle and I went on my way.
Although it was a bummer not being able to see the ending, as I was driving back to work I saw fireworks go off. That's all I needed to know that we were taking home the "Larry O'Brien".
As for the Dodgers experience, it was a little different. My first five deliveries of the night everyone was upset, as the Dodgers were down 2-0. But all of that quickly changed.
Open Doors
Whittier
Two pizzas and wings
By the third inning, the mood had changed and people were offering me more beer and water and inviting me in to watch clips of the game. This one family was particularly generous.
"Hey I know you can see the TV from here. I'm just gonna leave it open for you, and when you leave just close the door please."
It was a little odd to say the least to be watching a game from the outside while people less than 10 feet from me sat eating the food I gave them. But nevertheless I was able to watch the game play out. For at least six minutes.
Family Mom
Whittier
Pizza and Salad
Delivery: Flash forward to the 8th inning that same high everyone was riding was still going strong. As I was heading to a house all I heard was an angry scream of a woman yelling something, it was a little hard to hear what she said but I can assume it wasn't nice. As I rang the doorbell, I could hear laughter and I knew it was because she knew I'd over heard something.
She opened the door:
"I'm sorry but these Dodgers CANNOT LOSE".
What made this more memorable was that as her mom was running the emotion gamut, there was a young child looking up at me with an innocent smile and thanking me for the pizza.
Working as a pizza deliverer has not been easy during the pandemic. But these two nights were a welcome reprieve; it was nice to get my mind off the virus even if it was only for a few fleeting minutes.
GO DODGERS!
csudhbulletin