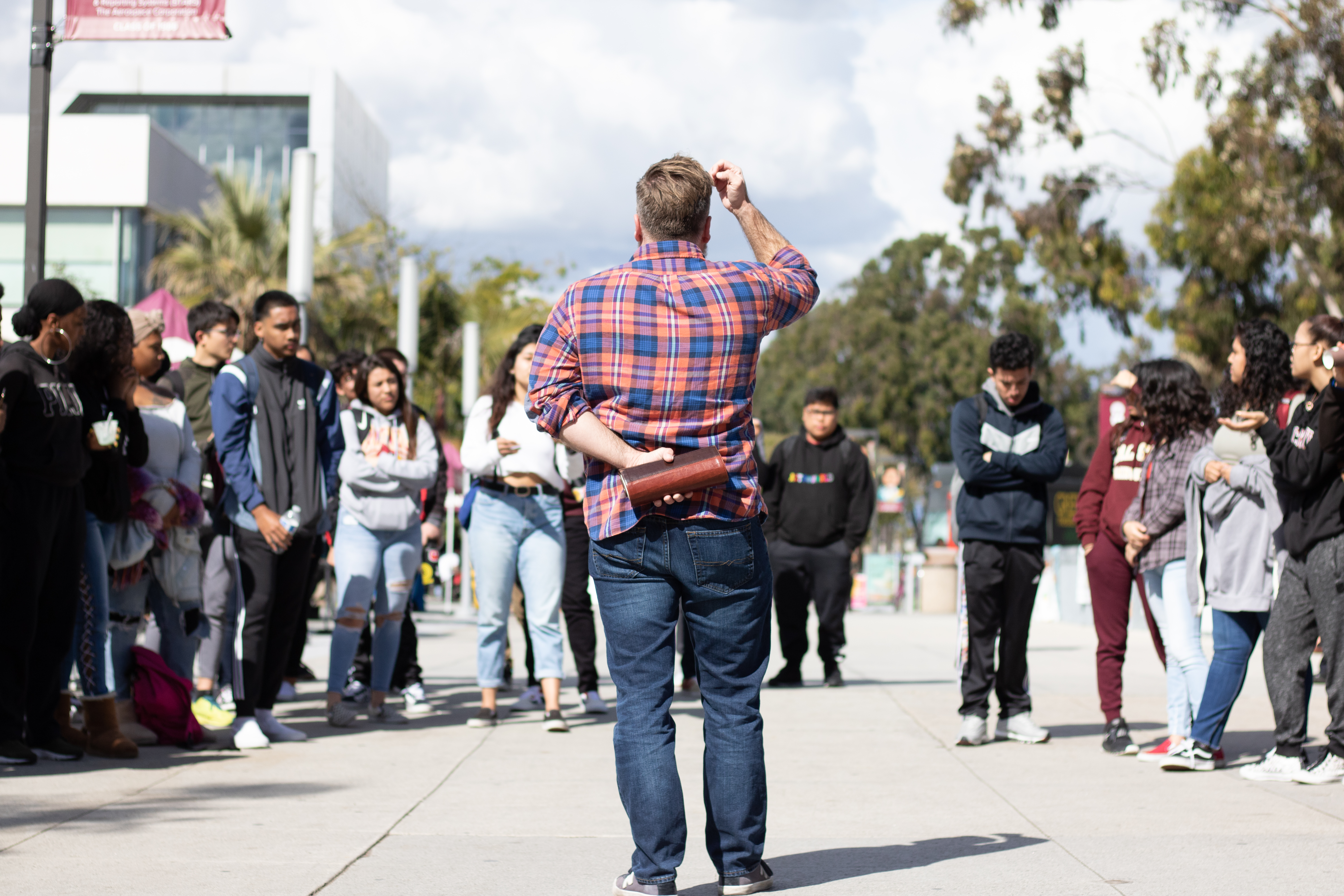 By Jordan Darling
News Editor
In 1776 our founding fathers declared that all men are created equal and in short told the British Crown to get f***d because the United States of America was now an independent nation.  
From the very beginning, Americans have utilized our fundamental right of free speech to fight for change. Today free speech is still vitally important, with the attacks on the free press and violation of human rights citizens need to make their voices heard. 
In celebration of our First Amendment, CSUDH will be observing Free Speech week April 8-12, where students and faculty will be able to attend various lectures and panels exploring free speech and how to apply it.
After being bounced around between President Parham and the Academic Senate the week long event came to fruition under coordinator Dr. Brooke Nelson. 
Nelson, a lecturer for the Humanities department specializing in Interdisciplinary Studies, is very excited for the event and said that it is a perfect fit between what she teaches in the classroom and a practical application of her curriculum. 
Nelson said that event will explore two major concepts, "what is free speech," and "how can we exercise that right?" 
While the event is still in its conception phase one thing Nelson would like to explore is how students can exercise their free speech right here on campus. 
She is working on breaking down the 25 page CSUDH free speech policy into a one page worksheet that will be more accessible to students. 
Working together with various clubs including ASI, Nelson is hoping to streamline the event by catering specifically to what students and faculty are interested in. 
Nelson sent out an email to members of the faculty on Monday, Feb. 25 to garner interest in the event and gather information on concepts that the faculty finds pertinent.
ASI has also taken a hand in organizing the event. President Christian Jackson, a junior computer science major, said that the event will provide students with the information they need to understand the legality of free speech and provide a platform for students to speak out.
Jackson said ASI  is currently analyzing available dates and times and sending out surveys to the student body in order to make sure the event is well received. 
Nelson said that "free speech is important for college campuses to provide an environment where the community can engage in conversation and ideas they disagree with," she continued "Free speech [is a chance] for the campus community to explore what free speech means for academia."
csudhbulletin