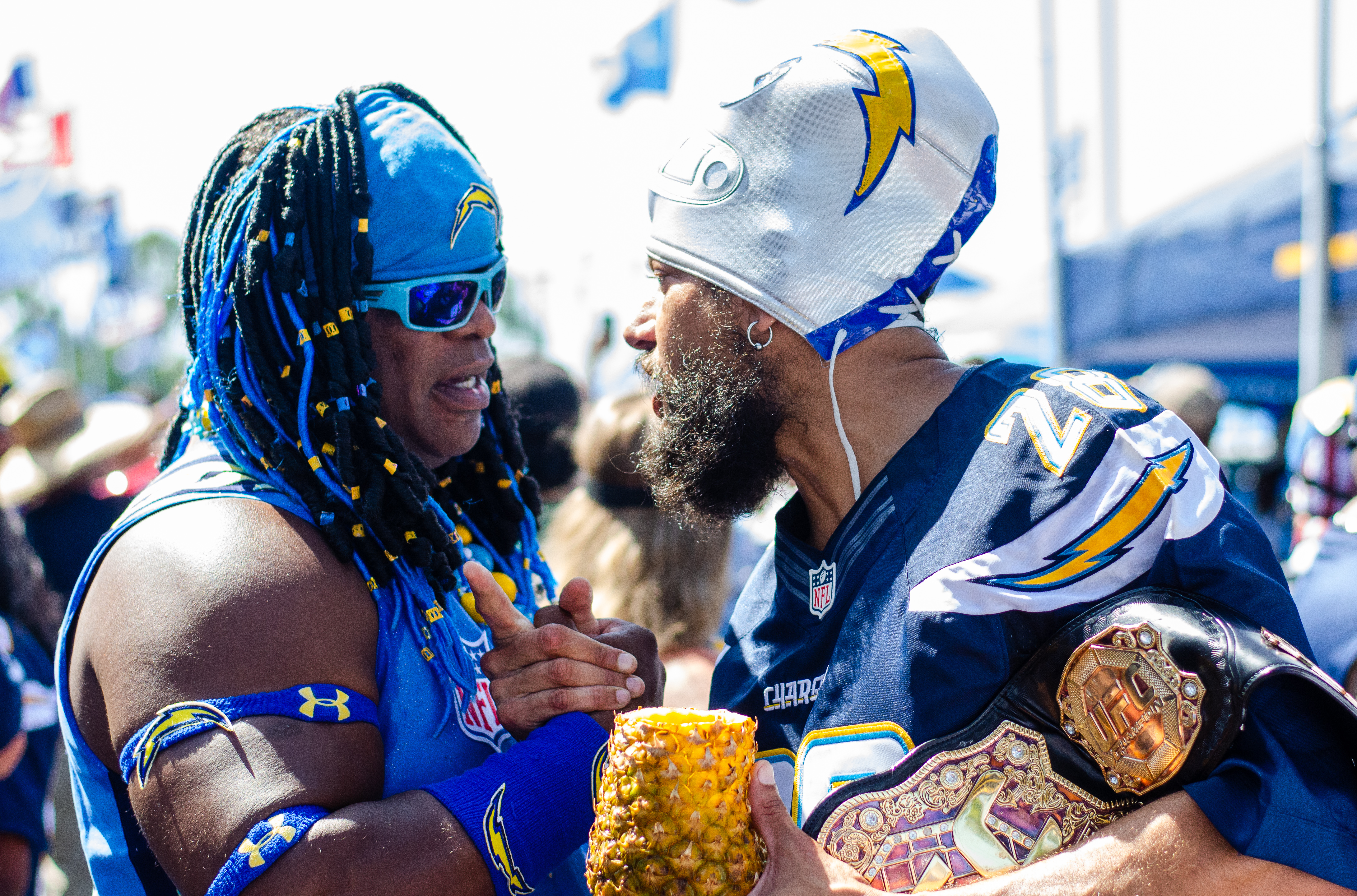 By Jeremy Gonzalez, Sports Editor
Chargers vs. Dolphins 10 a.m. Hard Rock Stadium, CBS.
Chargers record: 1-2. A career-best performance from wide receiver Keenan Allen was not enough as the Chargers lost 27-20 at home against the Texans.
Dolphins record: 0-3. Dolphins offense continues to struggle as the Fins only put up two field goals in Dallas and lost to the 31-6.
Reconstruction in full effect
The Dolphins organization is in the middle of a complete rebuild. They shipped multiple players in the offseason for a flurry of draft picks and they acquired second-year quarterback Josh Rosen and veteran quarterback Ryan Fitzpatrick to overhaul their most important offensive position.
With so many new parts, it's no surprise that it hasn't meshed.. The Dolphins are sitting winless at 0-3 and lead the league for all the wrong reasons, including ranking last in points. They have only scored one touchdown, and are on pace to score a mere 85 total points on the season, which would break the record for fewest points in a 16-game season, held by Seattle's 1992 team, which scored 140.
Rosen is now the starting QB after Fitzpatrick was benched in favor of the second-year signal caller. In front of Rosen is an extremely shaky offensive line that has battled injuries early on. Two starters have gone down, forcing third-round draft pick Michael Deiter to slide over from guard to left tackle, an unfamiliar position where he struggled.
Miami has allowed 13 sacks through three games and is averaging only 2.6 yards per rushing attempt, both stats proving that bad blocking is a problem within the offensive line.
Rosen might have to scramble often this Sunday when he faces the Los Angeles Chargers. 
Chargers notes
Coming into this favorable matchup, this week's question is whether the Chargers can take advantage of the situation at hand. Their pass rush led by Joey Bosa and Melvin Ingram has put together four sacks, while the offensive line is without injured left tackle Russell Okung, and quarterback Phillip Rivers was sacked five times last week against Houston.
The Chargers secondary has been filled with injuries, similarly to the Miami offensive line. Three defensive backs remain on reserve, including safeties Derwin James and Adrian Phillips. The team had undrafted rookie Roderick Teamer playing at strong safety against Houston, and while he racked up seven tackles in the game, he was also exposed in coverage on several occasions.
Good news comes to the Chargers before Week 4. Star running back Melvin Gordon ended his holdout on Thursday. Austin Ekeler and Justin Jackson have taken over the running load while Gordon was out and have held the run game to a high standard. According to Inside Edge, Chargers running backs are averaging a league-high 6.5 yards from scrimmage per touch and 5.4 yards per carry, good for third best. It should be noted that the Dolphins are 2-14 when they allow 120 or more rushing yards in a game since the start of the 2017 season, which is tied for fourth-worst in the league.
Vegas line
Opening LAC -16.0, 45.0 total. Saturday night: LAC -14.5, 44.0 total.
The Lightning Rod Pick: The Chargers should bounce back from a tough loss last week by shellacking the Dolphins. With Gordon potentially coming, , the running game will explode for over 150 yards rushing while the defense holds Miami to another low scoring affair.
Chargers 31, Dolphins 10.
csudhbulletin