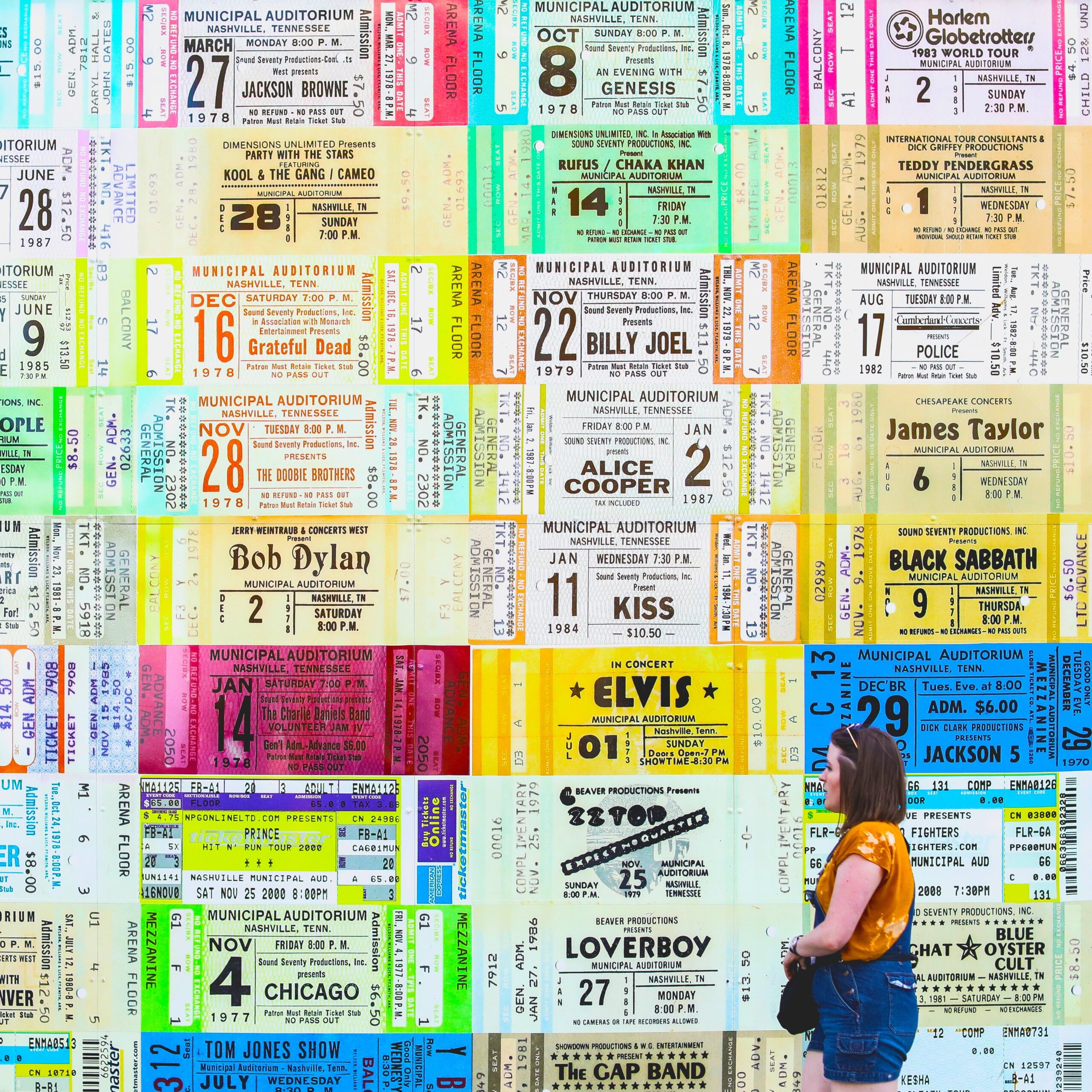 By Angelica Mozol, Social Media Manager
The lights dim as you're sitting in your seat about to watch your favorite band that you've been dying to see for over a decade. Screams of excitement fill the venue as your heart begins to race. The crash of guitars and drums boom over the speakers and the lights come back on to reveal sections of the sold-out concert venue completely empty. 
How did the hundreds of seats become empty? Hm, maybe people will just show up later?
Nope.
 Look no further than Ticketmaster's new system.
One of the new systems that were implemented is called "dynamic pricing". It's a system that is similar to how hotel rooms and flights are priced. The pricing would change based on the demand for the event. The system doesn't necessarily work the same way for concert tickets, especially for bands that are highly popular, such as BTS or My Chemical Romance. These two bands have recently fallen victim to Ticketmaster's new system. 
Ever since My Chemical Romance announced their tour, their tickets have skyrocketed in price. The highest that I've seen is $5,000 not including any service fees, not to mention the seats weren't even the best you could get. Now I don't know about anyone else, but I would say that is a little bit out of my price range personally. 
"It's always been a mess, especially with people already being able to purchase tickets and resell them for absurd prices," Eduardo Cervantes, music major said. "It's horrible that it mostly affects the actual fans."
Bots and ticket scalpers have always been a thorn in music fans' sides, especially when purchasing tickets for popular acts.  And with Ticketmaster's new system and rules being implemented, it created a whole new level of frustration for fans. 
Cervantes expressed how he felt that Ticketmaster doesn't give a shit about whether you're a fan or a scalper. They would go to put you in the same queue and call it a day because either way, they're going to be making money. 
South Korean pop group BTS announced another North American tour, but fans felt the same frustration towards purchasing tickets and went to Twitter to voice their grievances. The process was complicated enough for Ticketmaster to post about how fans can get tickets and everything they needed to know about the sales. Now I don't know about anyone else, but I feel like creating two different BTS army pre-sales for fans to sign up for PLUS the number of steps to not even guarantee a ticket purchase is a little much.
I personally went through the tortuous feat of trying to get My Chemical Romance tickets the past weekend. I tried for three days to get tickets and didn't have any luck up until the fourth and final show was announced for the Forum. Ticketmaster added a Smart Queue system that tried to eliminate bots and scalpers when in reality I feel like it didn't make much of a difference. The system lets buyers into a waiting room 10 minutes before tickets go live, when the tickets are released you are given a place in line. You won't be able to purchase your tickets until your turn is up and then you will be able to select whichever seats are available.
Artists themselves have voiced their frustration towards Ticketmaster. Back in the mid-1990s, grunge-band Pearl Jam had taken on Ticketmaster to fight the extra charges placed on tickets by pushing for the extra fee cost to be $1 or less. An article by Independent goes more in-depth about the on-going fight that the band had against Ticketmaster. 
As hopeless as the fight against Ticketmaster seems, the music must go on and just know we are not afraid to keep on keeping on and let our famous last words be heard.
csudhbulletin