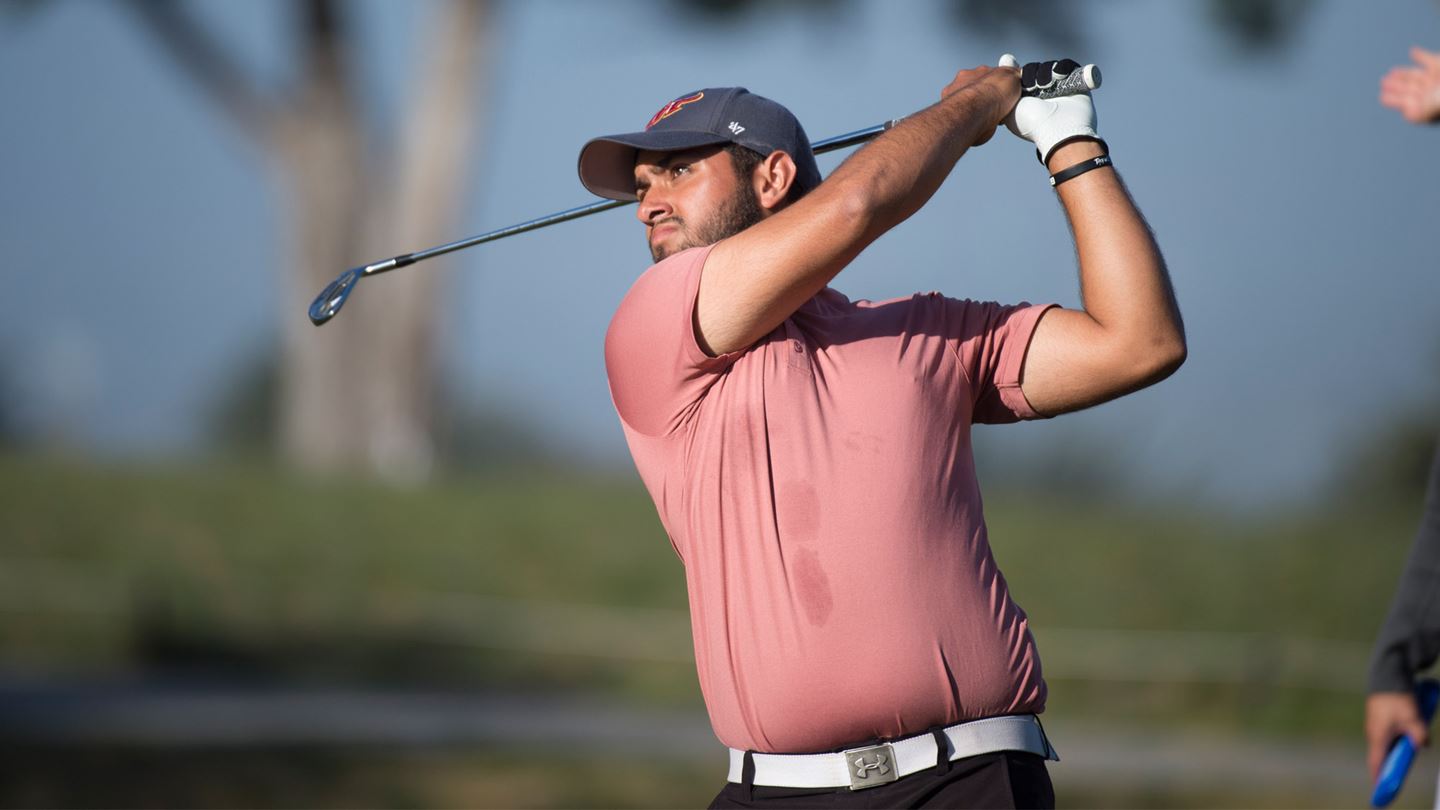 While the rest of his team struggled in this week's California College Athletic Association Tournament, Toro junior Andrew Fernandes couldn't be blamed for thinking he'd finally returned. Fernandes overcame a rocky first round score of 76 to shoot part and 2-under the final two rounds, claiming sixth place, the highest finish for any Toro golfer in the tournament in at least 10 years.
As a team, the Toros finished eighth, 39 strokes behind victor Cal State Monterey Bay. But Fernandes'  2-over tournament score and sixth place finish was the highest any CSUDH golfer has finished in the tournament in at least 10
Fernandes shot par or better on all but 6 of the final 36 holes, compiling four birdies in each round, to give him his best finish since his freshman year two years ago. That season, Fernandes won his first tournament and posted two second-place finishes in his next three events before sustaining an injury. H missed all of last season and until this week's event, his highest finish in 2018-19 was 21st.
Fernandes' career scoring average of 73.69 is the best in Toro history, but he's only had 32 rounds to accomplish that. The next three lowest averages are from fellow teammates Andrew Banuelos (75.06 in 84 rounds);
Raymond Belmonte (76.51 in 87 rounds); and William Yang (76.94 in 86 rounds). All three entered CSUDH in fall, 2016, but Fernandes' injury means he has one year of eligibility left.
Coming up for the Toros they will travel to Florida to defend their PGA National Minority Championship May 10-12.
csudhbulletin