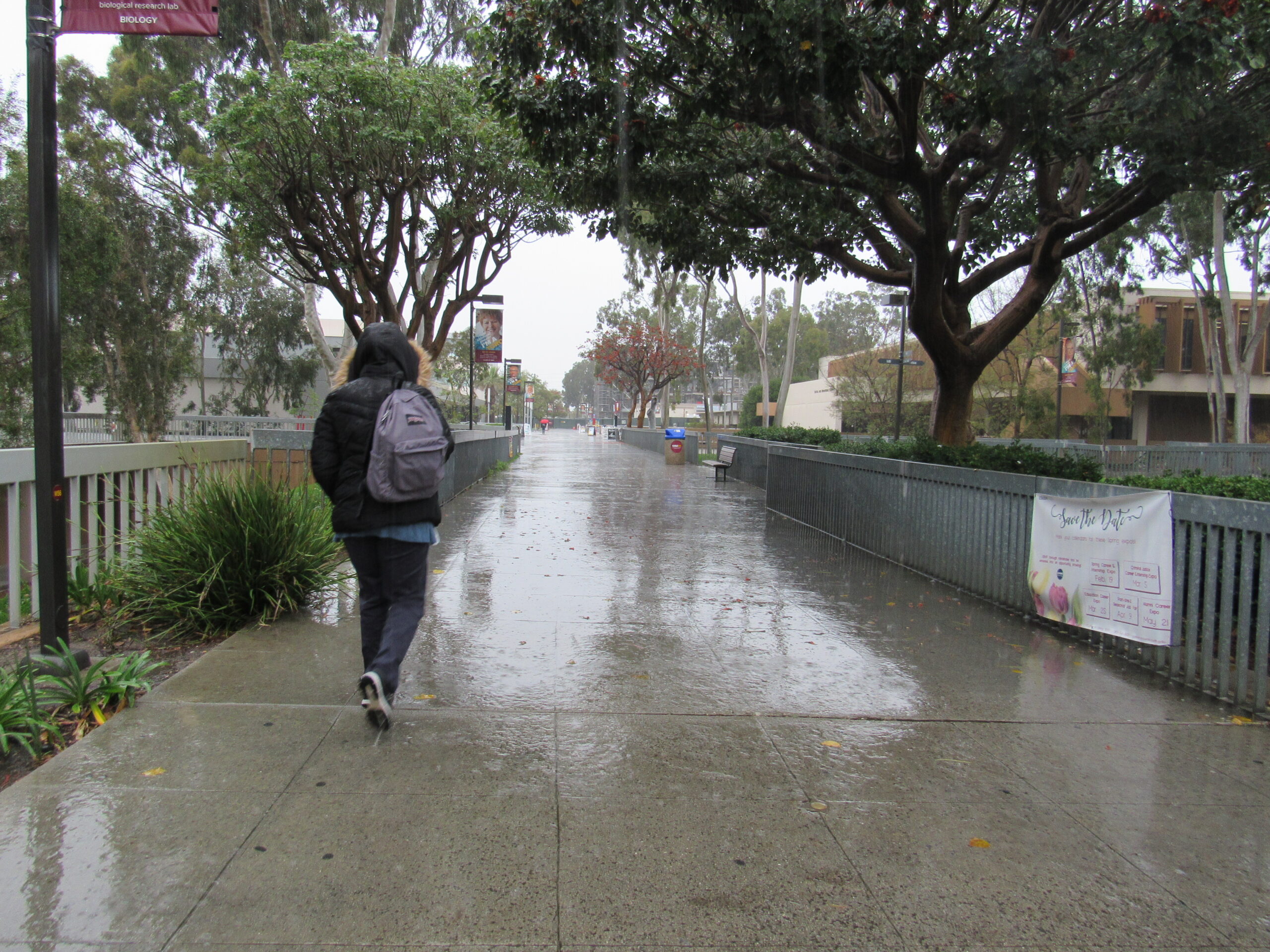 Photo By Robert Rios
---
By Jordan Darling, Editor-in-Chief
Last night at 8:46 p.m., the president's office released  a statement informing the CSUDH community that alternative instruction, which is scheduled to begin Monday, will continue through the rest of the semester at the recommendation of health officials. 
Additionally, CSUDH President Thomas A. Parham said commencement will be postponed.
Parham is expected to release another announcement Friday providing more details.
Remote work for faculty and staff will continue throughout the semester. This applies to all non-essential faculty and staff.
Safety officials like the campus police will still be available on campus throughout the rest of the semester.
Students in the dorms are encouraged to return to their permanent residences but if for whatever reason they are unable to, they can remain on campus, Parham said in the email.
Dining options are severely limited on campus and those still in housing should talk to personnel about options.
Students should also check their email within the next 24 to 48 hours for updates for instructions on check out.
Health services will continue to remain open throughout the semester for students. It will re-open on Monday, March 23 with new hours and a decreased staff.
The library building will be closed except for the computer lab on the first floor which will have limited hours.
Sports have been canceled and commencement will be postponed until further notice.
Details will continue to filter in throughout the next few days. Stay alert by checking your CSUDH emails and the campus website, and keep an eye on the Bulletin, which will publish digital-only issues throughout the rest of the semester and will also continually update its website at csudhbulletin.com.
Background
The coronavirus has caused mass amounts of confusion and panic over the past two months, as it has jumped from country to country and governments have tried to stop its spread through measures of quarantine and limited movement. 
College campuses have been closing throughout the country to try to stem the spread of the flu-like virus and have even gone so far as to cancel commencement ceremonies. The California State University's Chancellor's Office recently announced that the CSU would also stop any school-related travel up through the summer.
CSUDH is no different as the entire system has radically altered the way it operates in response to the coronavirus threat.
On March 11, CSUDH President Parham sent a campus-wide email announcing the suspension of face-to-face classes until the following Monday. Restaurants in the LSU Food Court, as well as the library, would stay open with reduced hours. The president assured students that classes and regularly scheduled activities would resume April 13 pending recommendations from health officials.
Five days later (two days ago) Parham released another email announcing that classes would continue to be canceled until Monday, March 22, and all but essential staff for the operation of the campus would be working remotely. Those whose jobs hindered that would be put on administrative leave with pay.
Parham said in last night's email that the decision to extend the class cancellation until March 22 (this Monday) was to give "us a little more time to help manage our personal lives during this crisis without added pressures, while we also ready the campus to resume the spring semester with as little further disruption as possible."
The campus was not closed, Parham said in Monday's email,, as student housing would remain fully staffed and "remain open for those student residents who do not wish to return home. We will work with residents who stay on campus to ensure their basic needs are met."
Parham added that an email Friday, March 20, would announce further updates regarding the decision.
But that email came sooner: last night.
Faculty 
In a March 16 email, La Tanya Skinner, president of the CSUDH chapter of the California Faculty Association  backed Parham's announcement to suspend classes.
"As the University prepares its plans to continue to provide quality education to our students, it is imperative that everyone takes some time to check-in on your personal health as well as those you love and care for," Skiffer wrote "We now have the breathing room to do this. I am so proud of CSUDH right now. We will get through this together."
Some were not as thrilled, including library staff who expressed concerns of having to be on campus, potentially elevating their threat risk, and some faculty.
Dr. Mark Carrier, a psychology professor, raised concerns on the DH email list that concerns that any further  cancellation of classes would be harmful to the curriculum he had set for students and create confusion throughout the student body. 
That concern was echoed by Dr. Laura Talamante. She replied to his email that teacher concerns lie beyond the spread of the virus and are more focused on the educational outcome of the semester and the student's needs throughout this period of uncertainty.
"I would like to add the like lack of guidance from Academic Affairs on the ways to handle the instructional impact on students' learning outcomes and the grading approach to a disruptive curriculum and semester is an added stress." Dr. Paul Duong Tran, a professor in the department of social work, wrote in a further comment. wrote in a March 16 email.
With the teaching staff still adjusting to the disruptions of the preventative measures put in place by the administration, the rules could continue to change as more information is put out and the community seeks a new norm under these circumstances
What's Next?
Honestly, no one knows.
Until further notice, alternative instruction will begin Monday and continue throughout the semester.
The campus will continue to operate, but only staff essential to that operation, such as safety officers, will be working.
A computer lab in the library will be open for those students who need access.
Parham gave some hope in last night's email, when he announced that commencement would be postponed and not completely canceled. Some universities, such as UC Irvine, have canceled their commencement. This situation is unprecedented, but no one has floated the most extreme of possibilities for students: ending the semester.
To read our staff editorial and a letter from the editor, see our website.

csudhbulletin