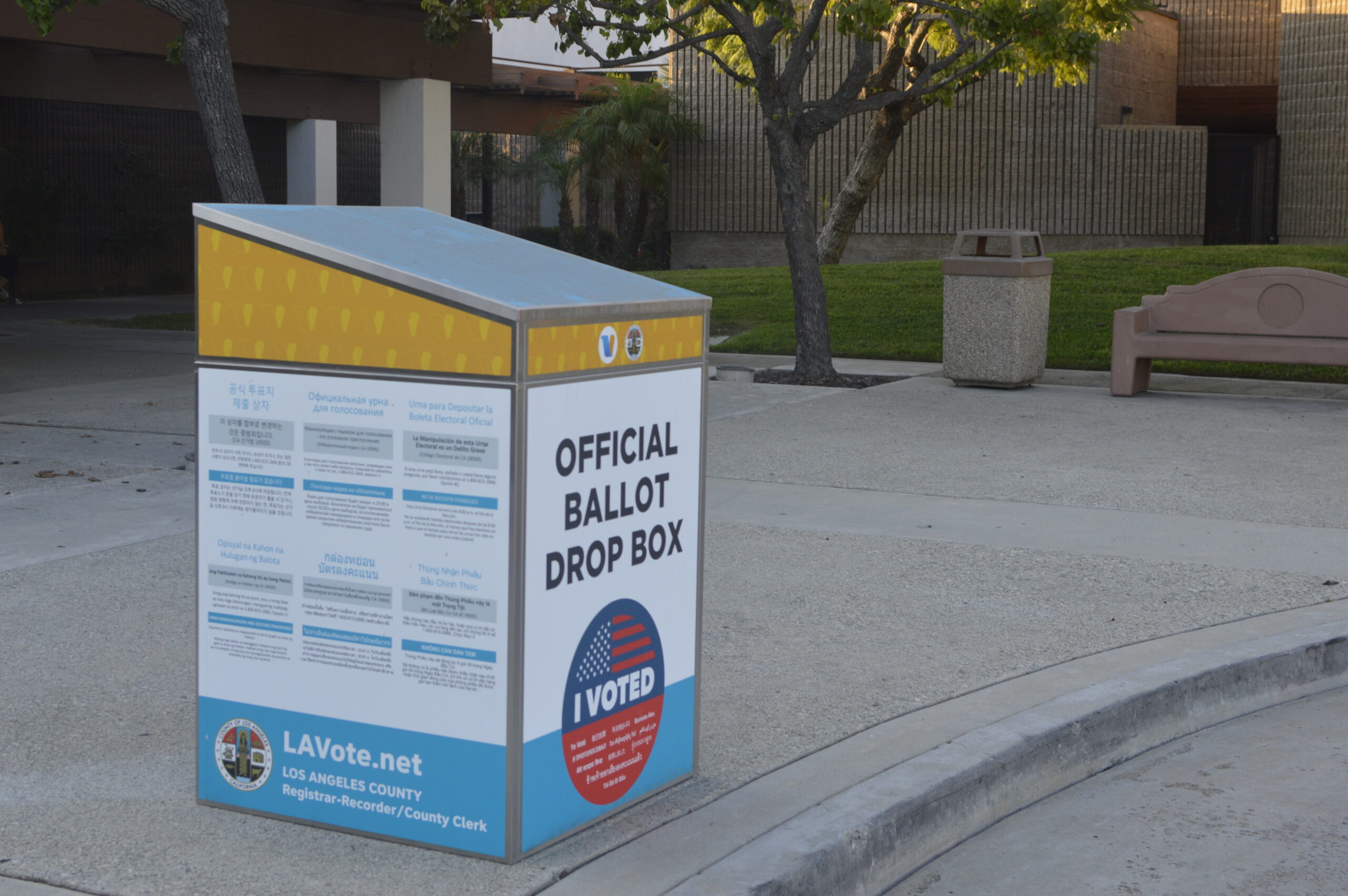 Virtual spread on Facebook, Instagram, and Snapchat for voter registration Photo by Carlos Martinez
---
By Iracema Navarro, Political Editor
Social distancing has helped define most of this year, but while that means limiting physical contact between people, the 2020 election will hinge heavily on its first word to boost voter turnout.
With less than two days before the state's deadline to register to vote, social media outlets like Instagram, Snapchat, Facebook, and California State University, Dominguez Hills' departments have replaced the traditional voter registration drives in which volunteers stood outside grocery stores and other businesses trying to register voters.
The History department at CSUDH are highlighting and reposting Instagram posts from Rock the Vote, When We All Vote, National Voter Registration Day, and Vote Remote campaigns from nonprofit organizations every day to encourage those eligible to register to vote.
Raul Rubio, an administrative coordinator in the CSUDH History department believes we must also rely on the different campus organizations and departments to remind people how important it is to be civically engaged.
"So, this time, we will rely on social media and email campaigns to get the word out about voter registration," Rubio said. "We will rely on making impactful IG posts and hope that they drive people to register."
A 2019 Pew Research survey found that 74% of Americans use Facebook, 63% use Instagram, and 61% use Snapchat on a daily routine.
Facebook launched its US 2020 Voting Information Center providing users direct links to where
to register to vote, check registration, important deadline information, and how to access facts about voting back in early August to reach the goal of having 4 million voters registered on Facebook and it's other platforms Messenger and Instagram.
Snapchat is targeting young users to register to vote and check their status without leaving the app. Following the 2018 midterm elections, when it successfully registered 450,000 voters, Snapchat partnered with BallotReady to include a new "Mini" feature to increase voter registration and turnout.
Child development major Gabriela Munoz, a second-year student at CSUDH, believes social media posts are working as a reminder to register and vote.
"This year it seems like people are more involved with the political side and when they constantly see all the wrong things that are going on and they are going to want to vote," Munoz said.
Social media posts try to connect audiences, but the constant notification of social media posts and promotion in relation to politics have left some people exhausted. According to a Pew Research Center survey, the overwhelming number of political social media posts have caused 55% of U.S. users to feel "worn out."
Not only are social media outlets behind encouraging voter registration but they are also trying to hold back misinformation released to its users. In early September, the social media giants of Facebook and Twitter added new policies to discourage any misinformation from going public.
Facebook's latest attempt to help protect the US elections stated no new political ads will be displayed one week before the elections and the removal of posts discouraging voting due to COVID-19.
Vote-by-mail ballot requests must arrive by Oct. 27 and postmarked on or before Nov. 3. Registered voters can vote at the polls on Election Day or contact the county elections office to see if their respected county offers early voting. The state's deadline to register to vote is on Oct. 19 but those eligible citizens can take advantage of same-day voter registration.
Vote.
Related
Current issue
Special commemorative issue remembering 50th anniversary of Chicano Moratorium March
Archives
Sections
The Bulletin Sports Report
Here is our new sports podcast, brought to you by co-sports editor Jeremy Gonzalez and co-news editor Robert Rios! Available now on Apple Podcasts and Spotify, links available down below: