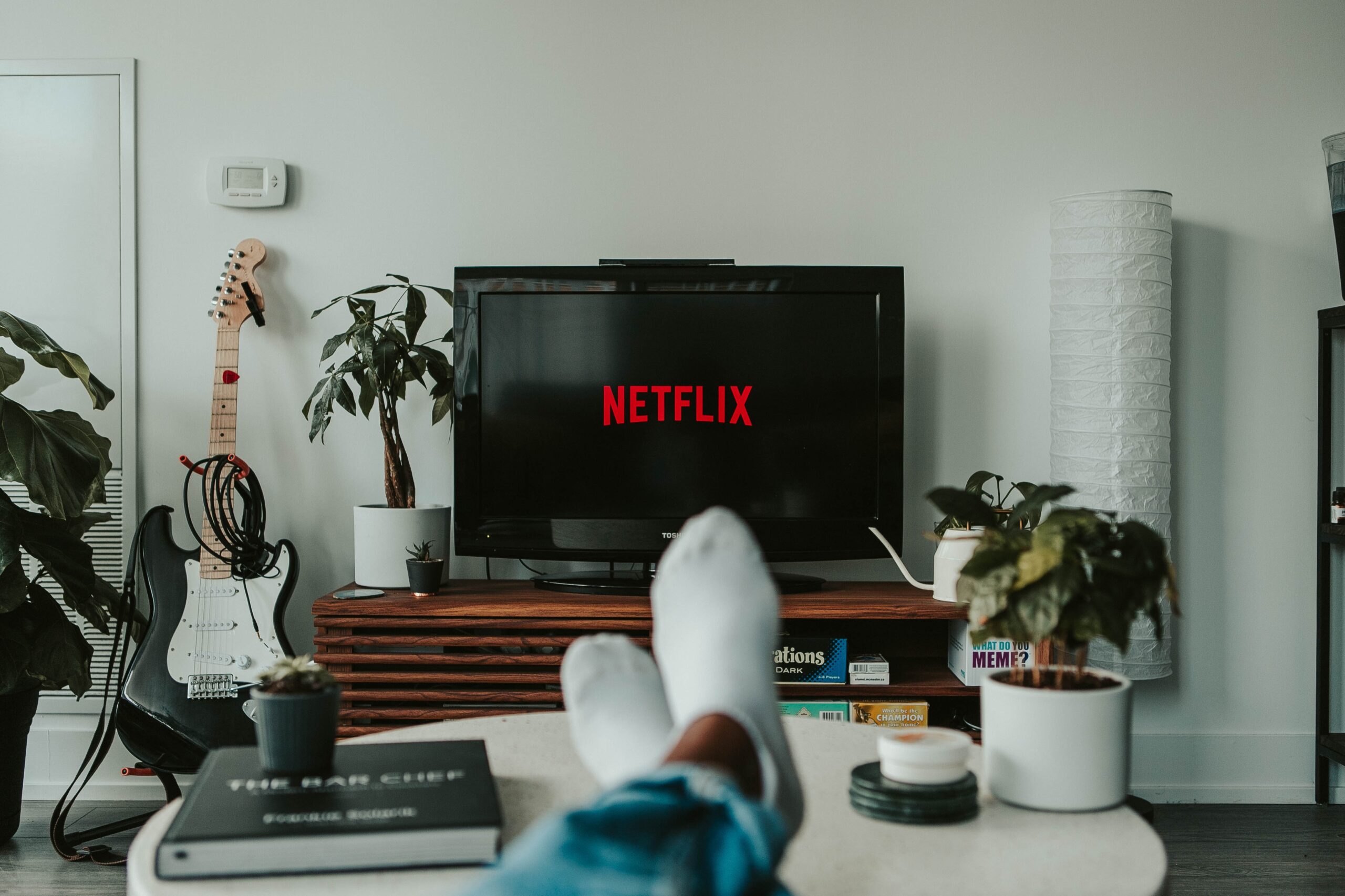 I love sitting down and watching any genre of movie, but I've had quite enough of Black cinematic ventures filled with Trauma. Photo by Mollie Sivaram on Unsplash.
By Destiny Jackson, Arts & Entertainment Editor
What would it be like turning on the TV or seeing a movie trailer that wasn't predicated around Black suffering or trauma? White film and television often gets to flourish on shows centered around white protagonists doing everyday activities and experiencing the goings-on of a humdrum life until something inexplicable happens to or by them that changes the course of their life.
Fictional Black people hardly get the opportunity to be some girl clumsily finding herself by way of Paris, like in Netflix's critically panned, but white girl fan favorite, "Emily in Paris."
And like Black films with white directors a la Oscar-winning "Green Book" and "The Color Purple", we expect a bit of racial tomfoolery every now and then to crop up and expose the worst of our plights and highlight white saviors.
But what happens when Black filmmakers are involved with white studio heads who greenlight these projects in the supposed name of diversity and inclusion?
The equal playing field of films were Black people just vibe unbothered outside of racial tension or slave narratives are few and far between. This is not to overshadow the greatness of "Moonlight" or "Being Mary Jane", but rather these are exceptions to roles that are still bound to the very fabric of historical Black pain and the injustice of our American political system to value Black lives and Black bodies.
At least these films are thought-provoking, unflinching, and do not force trauma in our faces while making the few white people that do pop up feel like saviors in order to protect white audience feelings.
For example, HBO's "Lovecraft Country" offered roles for Black, Asian and Indigenous people to take up space in the Sci-Fi genre while also trying to be involved in social commentary. Unfortunately, it loses itself along the way in moments where dark-skinned characters idolize whiteness instead of outright condemn it. "Bad Hair" and "Antebellum" both invoke poorly conjured narratives improperly deconstructed. The first is a dark comedy horror flick set in 1989 centered around a young network TV reporter who is criticized for her hair. It's a struggle that most Black women face in white corporate America, so she buys a most beautiful (and haunted) weave that begins to possess her body and kill others. And that's pretty much it. The weave causes terror, but doesn't further explore its aforementioned inspiration; the psychological impact on Black women and Eurocentric beauty standards.
"Antebellum" is even worse, as it follows a well-educated woman, Eden, who finds herself transported from her modern-day lush surroundings to a southern plantation with a twist; the slaves have gold chains and speak back to their masters.
Though both of these films have interesting premises on paper the damage done is to the Black women and the Black audience as the film spends its time brutalizing and torturing Eden, as she transported between both the modern and present day, without focusing more on how to dismantle a system that continues to work against us. Not the white audiences it tends to showcase our dilemmas to.
Just recently Amazon premiered "Them" an anthology series that features a family that migrated from the deep south to "liberal" East Compton, California in the 1950s during the peak of Jim Crow era housing inequality. In reaction to the series debut, Black Twitter users took to the platform in detail about the horrors that the Emory family faces that are too disgusting for me to name here. But if you want to read about the torture, murder, and rape of this fictional Black family, check out this Los Angeles Times article. All I know is that I'm tired and while there's nuance here, because there is a need for powerful films, we've just evolved past the senseless trauma.
Try as they might to be "woke", they mostly fall flat without truly deconstructing the narrative around white supremacy, by focusing more on Black bodily harm. They are predicated on black suffering and pain for pain sake only to leave most of us asking who exactly is the intended audience?
Valerie Complex, a Black cultural freelancer, penned a powerful piece about Hollywood's love for Black trauma through the film Antebellum "a film that focuses on beating its themes to death is rarely entertaining […] an aimless movie with no purpose other than shock value. What's the purpose of displaying such overt brutality without reprieve? Does the film need to revel in disturbing imagery to tell us something we already know?"
We already know that after Black films like "The Photograph or "Sylvie's Love", that Hollywood can absolutely make films that deal with the racial divide and/or featuring people of color living their lives not weighted down by oppression. So where are the basic horror slasher flicks not rooted in racist ideology? You can't tell me some Black version of Psycho wouldn't be cool? What about Black werewolves? Mermaids? Or being swash-buckling pirates off on an adventure across the seven seas?
It seems that people are more focused on the art is an imitation of life model and not exploring other viable avenues for Black life, because at the end of the day, every Black person knows that unlike white people or otherwise, to quote Black culture writer Brookie Obie "we don't have the luxury to be 'done' with slave stories when slavery is so clearly not done with us."
csudhbulletin