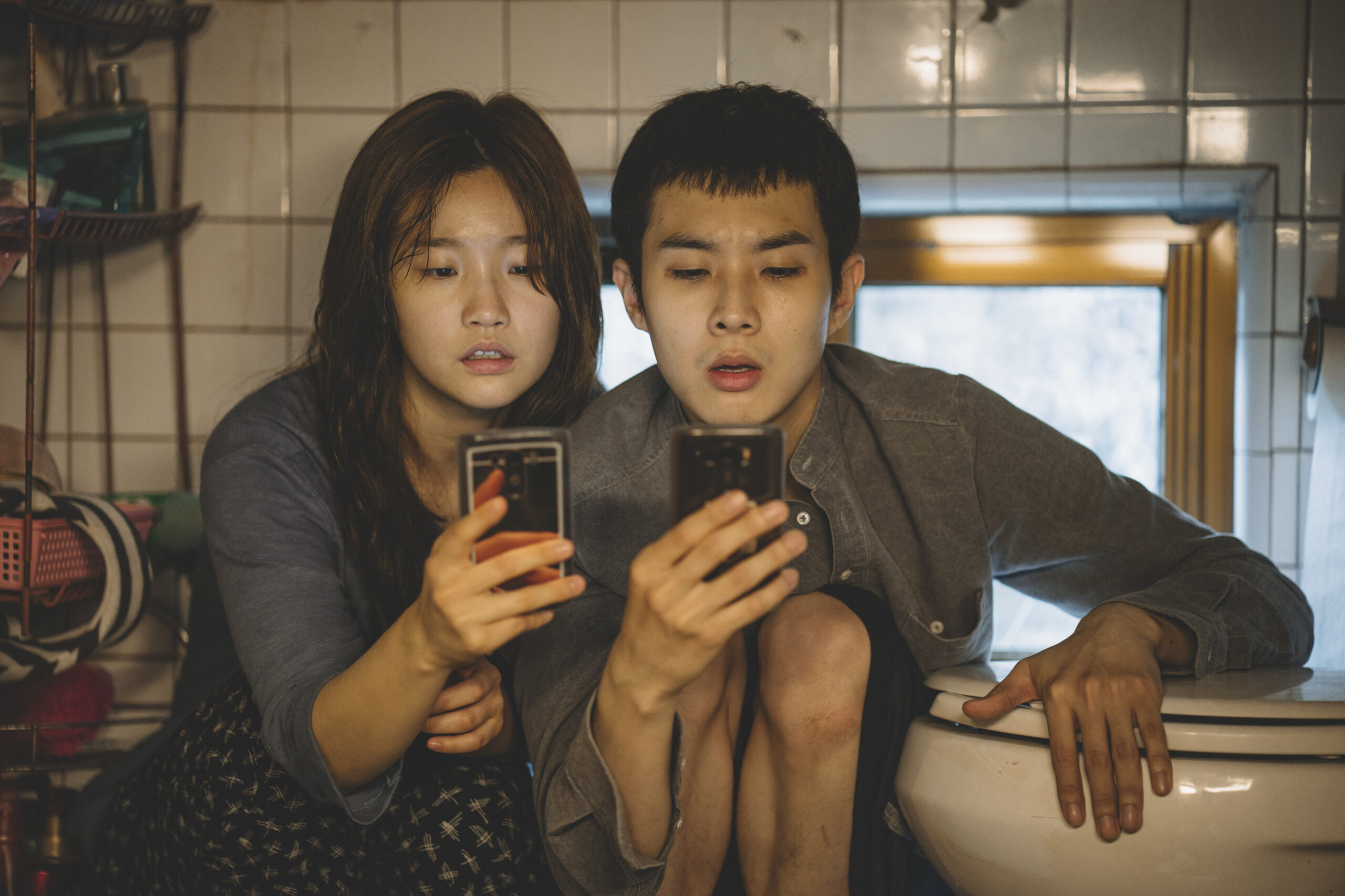 By Jasmine Nguyen, Culture Editor 
The film "Parasite" has garnered various amounts of praise throughout its run. Starting from winning the Palme d'Or at the 2019 Cannes Film, to receiving six nominations at the 92nd Academy Awards, which include best picture and best director. But there might be one big flaw in this otherwise perfect film.
"Parasite" is a South Korean film, which means the characters aren't speaking English. Which means, subtitles will be involved. 
When giving his acceptance speech at the Golden Globes, Bong Joon Ho said through his translator, "Once you overcome the one-inch tall barrier of subtitles, you will be introduced to so many more amazing films," pointing out that his film "Parasite" is one of many international films that the public tends to ignore due to having subtitles. 
Bong poetically urged the public to open their eyes. I also share this sentiment, though I would probably say something more on the lines of " Stop being so lazy, and just read the small words on the screen."  
As a fan of many foreign forms of media, it is confusing to see how many people do not enjoy reading subtitles and would prefer the film dubbed over, or to skip it altogether.
And it shows in the box office," U.S. box office for the top five foreign-language films has declined by 61% in the last seven years," according to IndieWire.
John Otero, president of the Toro Entertainment and Media Society, feels that many Americans skip foreign films due to their own inability to keep complete attention on the film. Otero believes that Americans don't have the capacity to give their full attention to the movie.
"Because Americans are more interested in the act of watching a movie," Otero said, " They either check their phone, sideline their attention with something irrelevant or just don't care most of the time."
It's rather disappointing to think about, that people are missing a huge portion of different forms of entertainment out there if people could get over this "one-inch barrier." Every time a new foreign film gets on the radar, many dismiss it because of it being a different language other than English. The fear that since the film is not spoken in English, the viewer won't be able to relate to the story. 
Of course, that's not true, any good story can transcend culture or even language.
 Last year Alfonso Cuarón, the director of "Roma" used his acceptance speech at the Oscars to shed a light on international films.
"I grew up watching foreign-language films and learning so much from them — films like Citizen Kane, Jaws, Rashomon, The Godfather, and Breathless," Cuarón said.
So many of Hollywood's films have impacted people around the world, even if the audience does not speak a lick of English. 
Just because something's in a different language doesn't mean it's strange or unusual. The idea that many Americans can't enjoy a film in a different language is hypocritical. Hollywood's films are shown worldwide so why can't we put language barriers aside and enjoy films that just so happen to be in German, Japanese or any other languages. 
This type of thought is slowly changing though, as evidenced when the Foreign Language Film category of the Oscars has been changed to International Feature Film.
 Larry Karaszewski and Diane Weyermann, co-chairs of the International Feature Film Committee stood by the change in an announcement made in early 2019.
"We believe that International Feature Film better represents this category, and promotes a positive and inclusive view of filmmaking, and the art of film as a universal experience," Karaszewski and Weymann said. 
Those who drone on about how the American box office is filled with men in tights or Disney remakes, need to look at the array of entertainment that is there if explore outside of the United States. Even if the film is not in English, the story can still impact those who watch it.
There's an array of films and shows that can transcend the language barrier, you just have to look for them.
Look no further than "Parasite.", Bong Joon Ho spins a dark yet humorous tale of a poor family that slips themselves into the lives of their rich employers. 
Or Netflix's own sci-fi, mind-bender show, " Dark," which follows a Germanic town that has a string of disappearing children. 
Films like "Blue is the Warmest Color," "The Handmaiden" or "Rafiki" explore LGBTQ+ stories and are moving even if you don't live in the countries of origin. 
Overall, you're only constricting yourself when not watching any subtitled films, there's a world out there with interesting stories that are so easy to find now with the internet.
It's a one-inch barrier, and I think it's worth the climb.
csudhbulletin