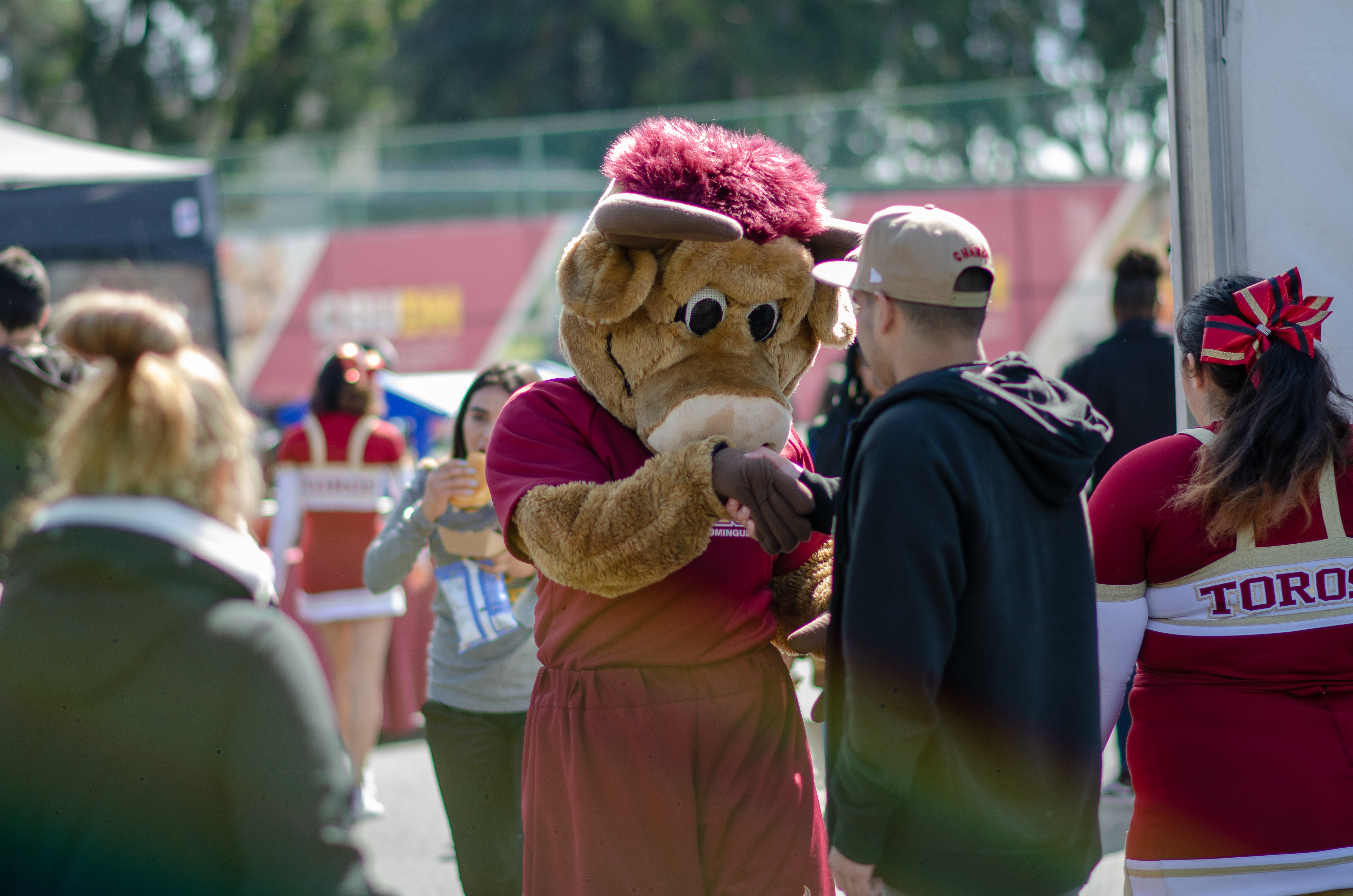 By Joseph Baroud
Contributing Writer
Capping a week-long series of events designed to honor both California State University, Dominguez Hills President Thomas Parham and the past, present and future of the university he now leads, Saturdays' Day at Dominguez drew hundreds of people to show off many of the university's departments and organizations.
An open house of the sort coming on the last day of Parham's inauguration week (he has been president for eight months, but this was his symbolic unveiling) the university was represented by every department, which staffed booths describing what they do, along with many other organizations.
The division of health sciences, part of the College of Health, Human Services and Nursing, had one of the more interesting booths, which were set up in the parking lot near the tennis courts. The testimonial booth allowed students, former students, or anyone connected to CSUDH to step inside and give a testimonial, which will be eventually turned into a collage.
The university also showed off some of its technical acumens. The Center for Innovation in Stem Education, using high-tech trailers donated by Toyota, offered people the opportunity to make images through three-dimensional imagery. Using computers and keychain making machines, anyone could write a message and turn it into a cool keychain with their message engraved on it.
The CSUDH Department of Education sponsored a "fab lab" which offered participants the chance to create art out of cardboard.
Jazz musicians from the school played through the event, which began at 10 a.m. to 1 p.m. and the creative a technological booth seemed to be the biggest hit, especially among the large contingent of children and teenagers at the event.
Parham's investiture ceremony, the symbolic welcoming of him to the college, was held Friday, but Day at Dominguez reinforced something he has strongly advocated since being appointed in May: innovation and making strong connections to people and organizations off-campus.
csudhbulletin