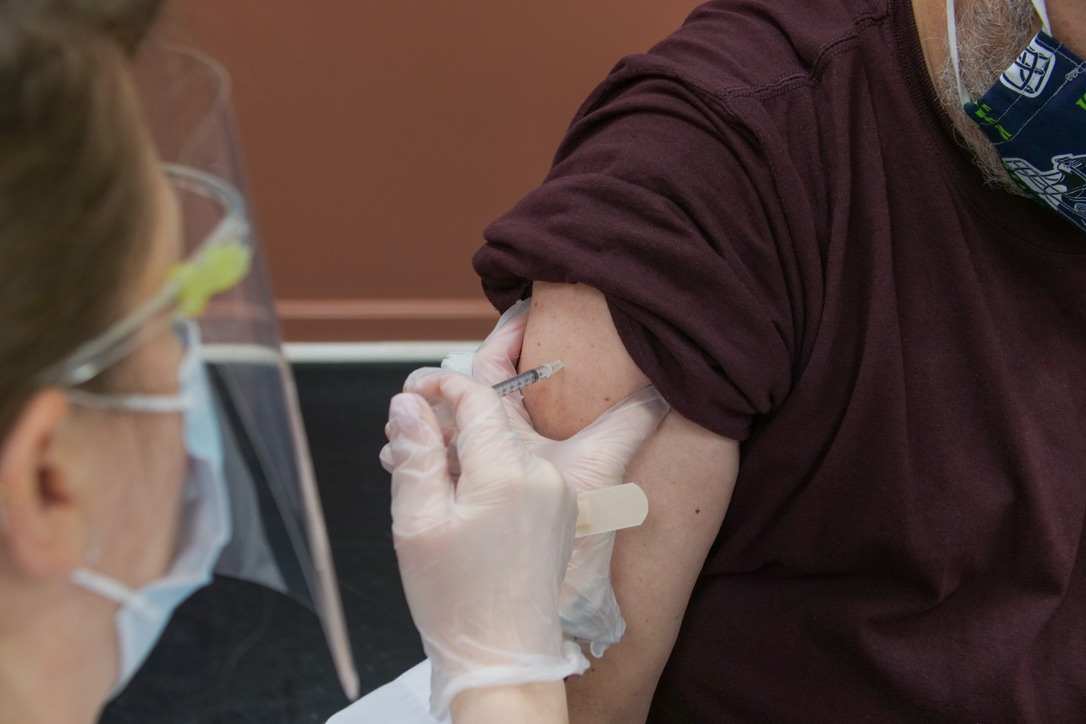 The approximately 300,000 California teachers will join elders in receiving the COVID-19 vaccine. Photo by Steven Cornfield on Unsplash.
By Daniel Diaz, Staff Reporter and Chaz Kawamura, Staff Reporter
The faculty, administration, and staff of California State University, Dominguez Hills will be eligible for a COVID-19 vaccine as early as March 1, according to an announcement made by President Thomas Parham on Wednesday, Feb. 24.
On Monday, California will officially open its vaccine eligibility to the remaining and final sector of Phase 1B. Vaccine prioritization will expand to three additional sectors including: education, childcare, first responders and emergency services, and food and agriculture services.
"Although CSUDH cannot mandate that university employees get the vaccine, I strongly encourage everyone to take advantage of this opportunity," Parham said in a campus-wide email Feb. 25.
According to Parham, many vaccination centers are booked and wait times for vaccines may be long, but he encourages those eligible to not be discouraged.
"As the federal vaccine rollout continues to gather steam and as the availability of vaccines improves, the long waits for appointments are expected to be significantly reduced," Parham said.
Although the next phase will not include students, Parham is hopeful that their round of vaccines will come soon.
Even after receiving the vaccine, staff are advised to continue to follow health guidelines by wearing masks, social distance, and contribute to lowering the spread of COVID-19.
If you are a staff, faculty, or administration employee, you can begin signing up for a vaccine here.
For additional information, check the Toros Together Vaccine webpage or visit the Los Angeles Public Health Department website.
csudhbulletin