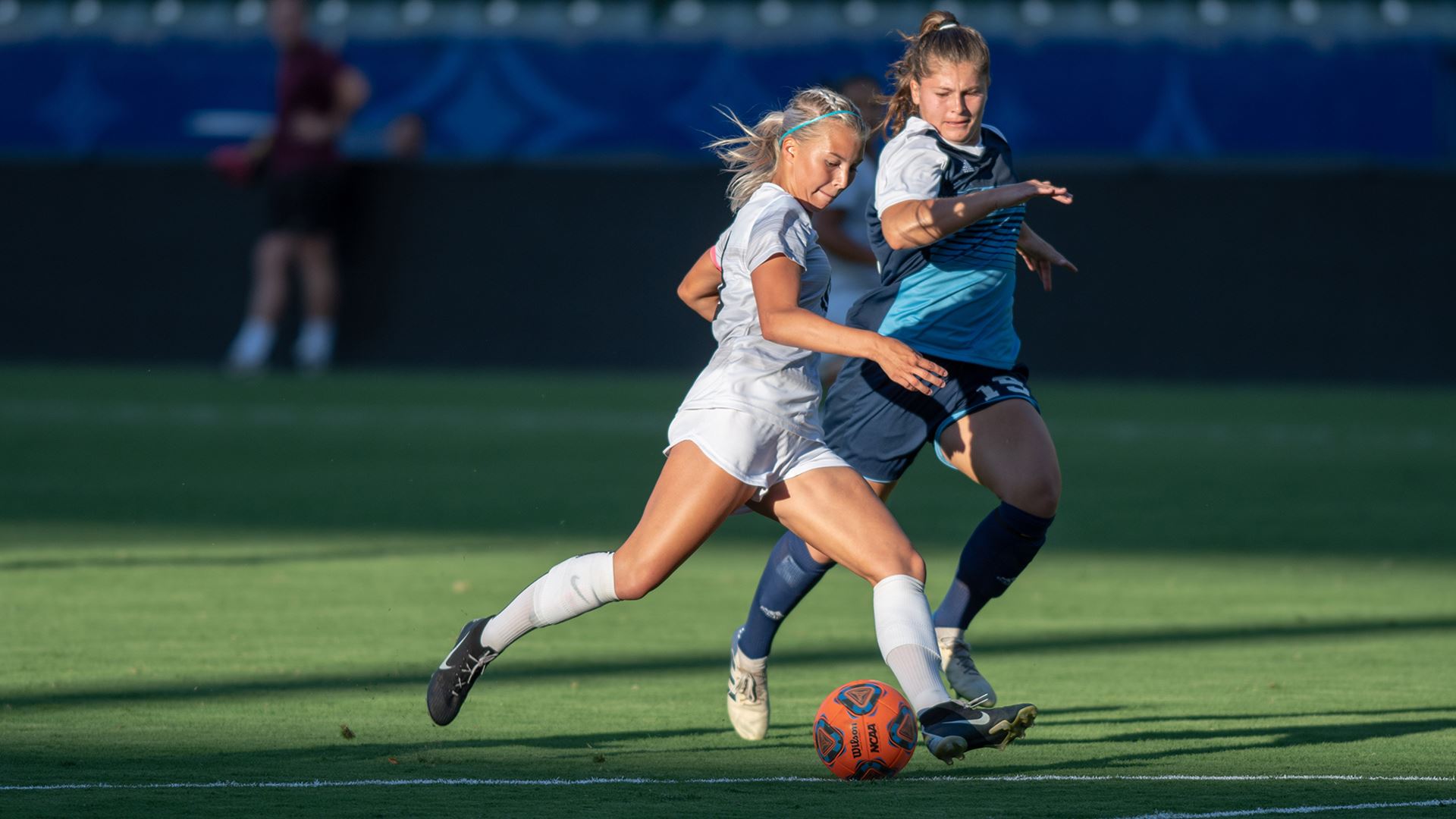 By Victor Munoz
Sports Editor
Women's Soccer
Last year: Overall 3-10-4, Conference 2-7-3
Key Departures: Seniors Kylee Patterson and Ariana Longmore both played more than 1,000 minutes last season.
Key Returners: Ruth-Maria-Soto a two-time All-CCAA honoree; Sofia Litendahl who started in all 17 games last season and played multiple positions; Holly Kaemerle who scored a team-high four goals last season.
Notes: Marine Cano, who is returning for a second season in his second stint as CSUDH women's head coach, said last season that lots of change was needed for the upcoming season and that has been the case, as there are 13 additions in 2019. Last season the Toros ended with the fewest goals in the conference. With that in mind, Cano incorporated two forwards, Sara Kattainen, a Division I transfer from Ohio University, and Savannah Boone, who helped Liberty High School to the CIF North Coast Section semifinals.
Another standout newcomer is defender Renee Escobar from Santa Monica College, a two-time first-team All-Western State Conference selection.

Men's soccer
Last Season: Overall 4-13-1 Conference 4-8-0
Key Departures: The departure that caught everyone's eye is that of one-time All-CCAA first team and two-time All-CCAA second-team selection D'Morea Alewine, who will finish his collegiate career at arch rival CSULA.
Key Returners: Roberto Rivera, who as a freshman started in all 18 games last season registering 1,598 minutes of play, second only to Alewine; goalkeeper Justin Fairchild, who registered 41 saves last season; captain Austin de Medeiros; and George Almeida, who recorded a team-high five goals and a co-team-high of three assists.
Note: CSUDH men's soccer will enter the 2019 season for the second season in a row with new faces on the sideline. Interim head coach Sean Lockhart gives way to Eddie Soto. Soto is known for making an immediate impact as he did at his former school, University of San Francisco and with Galaxy Academy. The Toros hope for the same result.

Women's Volleyball
Last Season: Overall 9-16, Conference 4-13
Key Departures: Senior Cathryn Lopez, who broke CSUDH's all-time digs record in her junior season and finished with 1,381 and Esther Duru, who started in 24 of the 25 matches and finished second in team kills with 201 and in blocks with 54
Key Returners: Setter Jordan Ramirez ,who had a career-high of 668 assists and played in 22 of the 25 matches; two-time All-CCAA second-team selection Tati Yandall, who had a team-high of 331 kills (seventh in conference) and played in all 25 matches; and Rylee Brown who as a freshman registered 180 kills and 80 digs,
Note: Head Coach Jennifer Adeva returns for her ninth season and with a couple of key returners Adeva hopes to bring back the team above .500. That has only happened once during Adeva's tenure and only three times in 20 years.
csudhbulletin