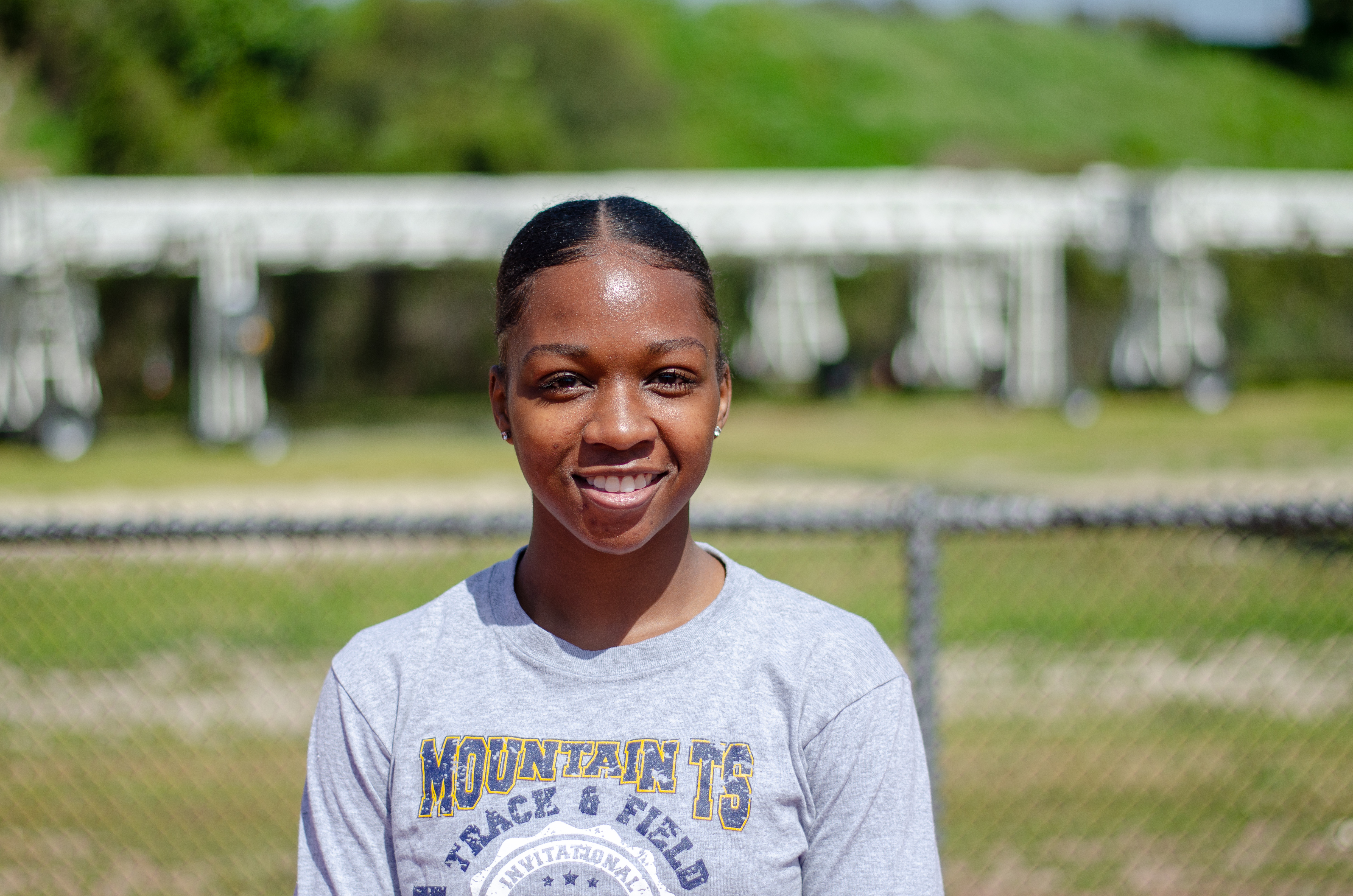 By Jeremy Gonzales
Assistant Sports Editor
An injury may be the biggest obstacle any athlete may face. While some are minor bumps that take a few days to recover from, others can be more severe, sometimes jeopardizing the careers of these athletes who have dedicated their lives to their respective sport.
But for CSUDH junior Tia Parrish, an injury that she feared would end her career wound up giving her a second opportunity to do what she's wanted her entire life: run track.
But she isn't only running; she's the team's most valuable sprinter. Through the first six meets of 2019, Parrish has the fastest Toro times in the 100-meter and 200-meter, and has posted five top-five finishes, including winning the 200-meter earlier this month at the Ben Brown Invitational hosted by Cal State Fullerton.
A runner since age 4, Parrish said she was inspired by the positive influence of her older brothers, Trenton and Tyler. Her passion for the sport helped her make the team at Martin Luther King High School in Riverside, where she was a member of the 4×100 relay team that still holds the school record.
She graduated high school 2016 and continued her studies and athletics at Riverside Community College, where she became the 2017 Orange Empire Conference champion in the 100-meter, with a speedy time of 12.24 seconds.
But while still at RCC, she suffered an injury that made her question whether she would ever compete again. But after some reassurance from CSUDH track & field coach Warren Edmonson, who was attempting to recruit her, she gained the needed confidence to put herself out there again.
"I was a bit scared for my future, but when…coach (Edmonson) contacted me, he just assured me that I was coming somewhere where I would be right at home, somewhere where I would be valued as an athlete," said Parrish. "It made me feel like I would be cared for well at this school."
But recuperating from her injury still took morethan outside assurance.
"I had to remind myself that the quicker I (could) nurse these injuries, the quicker I (could_ get back on the track," said Parrish. "It was a lot of me trying to keep my head straight and keep it on target to where I was supposed to be going."
While she was rehabbing, Parrish said coach Edmonson was with her every step of the way.
"He always reminded me that my injury (didn't mean) that I'm done," said Parrish. "He showed me that you can always pick up right where you left off and still have a successful season despite what's happened in the past."
Now finally healthy once again, Parrish began competing as a Toro this season, and earlier this month won the 200-B meters  at the Ben Brown Invitational at Cal State Fullerton with a time of 26:18.
Parrish won her section of the event, which any athlete would feel good about. But she said the victory felt even more special because, for the first time as a Toro, she felt all her hard work—rehabbing, offseason training, weightlifting, long days and long runs—was finally starting to pay off.
csudhbulletin