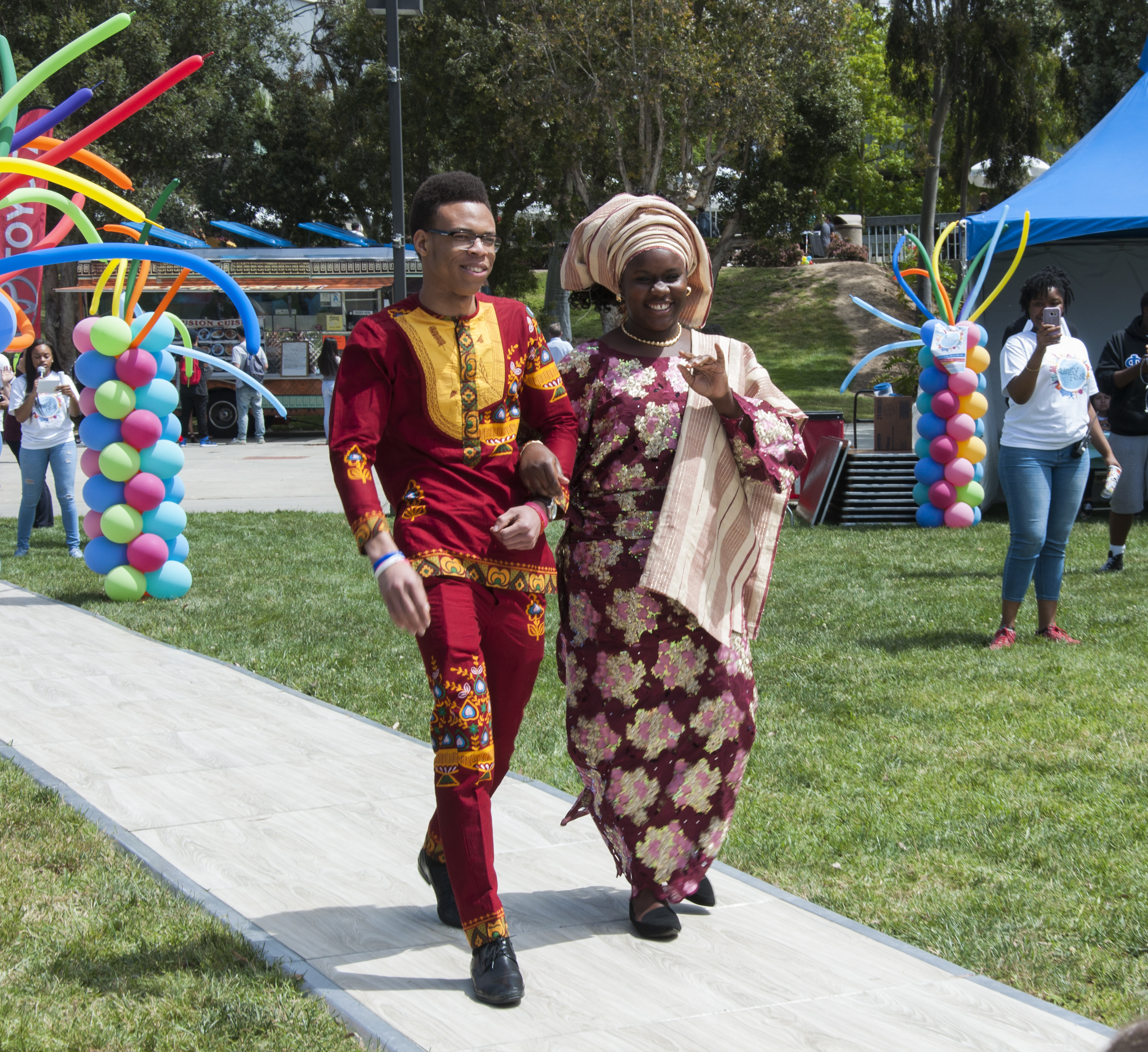 By Olya Podorozhko
Staff Writer
Earlier this month, the Cal State Dominguez Hills Unity Festival brought all the cultures of our campus together to break down borders and have a little fun.
Unity Festival, a celebration of multiculturalism that featured information on study abroad programs, took place April 13 in the Sculpture Garden.
The College of Extended and International Education hosted the event, one of the biggest annual gatherings on campus.
Students, faculty and families gathered to celebrate diversity and internationalism. They danced, ate and had drinks. This year's theme was "Beyond Borders," meaning beyond cultural and ethnic barriers.
"Unity Festival started from the Multicultural Center," said  International Student Services student advisor Sandy Huynh. "And the idea behind it is basically to engage students and allow students to take part in fun activities and social events and not only students but also for their families and friends to come and enjoy. At the International Plaza, we encourage students to interact with different languages and international students from ALCP (American Language and Culture Program)."
The event had a variety of activities, such as henna artists and a photo booth with props. Participants could also make on-the-spot prints of their photos.
There were three different jewelry, clothing and accessory booths, an art booth where students could join and draw or paint anything on paper or small canvases and a huge chess game board. An Aztec fusion cuisine food truck was among a variety of food options.
A Mountain Dew booth offered free samples of three new flavors. There was an adjacent area where students could play board games, such as Uno, Jenga, Mancala, Taboo and Scrabble. Toyota offered prizes, including a raffle to win a new hybrid SUV.
A fashion show featured students modeling clothing of different cultures. There were also performances by a Polynesian dance group and a poetry-rap performance by Jiann, who brought a crowd to the stage with his lyrics and music.
Besides engaging students in activities and informing them of the extracurricular services, the main goal was to "promote the different resources of service on campus and also to encourage students to come out and have a fun day," Huynh said.
The International Student Plaza, which was there to inform students of all of the ways they can learn a new language, offered information on study abroad programs. The one- or two-semester experiences allow students to work toward their degrees from CSUDH while studying and taking the classes in different countries.
"While in school, students get one opportunity to travel and study abroad, they get to really expand their horizons and see the world from a different view," said Ormond Rucker, an educator at the International Student Services Center. "Most students don't even know about these great opportunities, which is something that should strongly be considered while in school. It really changes students' lives, and benefits their careers in the long run."
The center is currently accepting applications to study in Bulgaria, and scholarships are available. Australia, Ghana and Japan are among the countries that will be accepting applications.
For information, visit the International Outreach office, Building EE-1300, or email studyabroad@csudh.edu
csudhbulletin