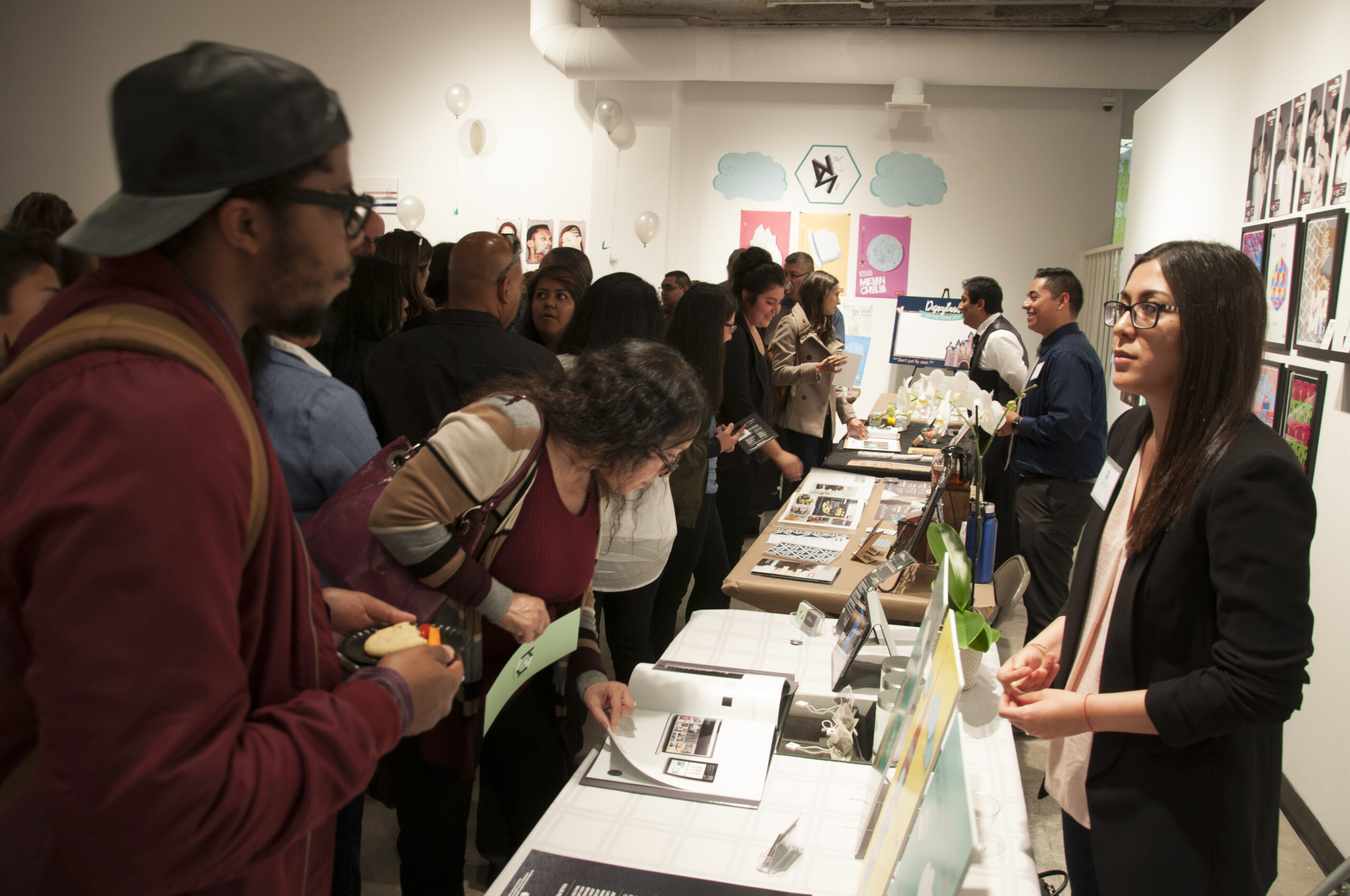 By Olya Podorozhko
Staff Writer
The senior design showcase, "Vantage Point," took place April 13 on campus.
The event brought together professors, students and their families to come look at and appreciate the different, creative and unique works of art created by graphic design students for their final portfolio course.
"We have been doing this for 10 years now," said art and design Professor Michelle Bury. "And every year the students surprise you, they are all so dedicated and just passionate about their work. We have current as well as former students that joined us, which is great. It's nice to create these connections."
Every student had different ideas creating labels and packaging for products, such as wines and liquors, teas, iconic structures and posters for movies and shows, as well as personalized business cards and resumes.
Students were also able to select product categories that interested them.
The portfolio course is required for design students. The class requires them to display their creations, as well as go through a portfolio review where professionals review and critique their work.
Graphic design majors not only have design skills, but many also specialize in photography, print and web design, illustration, motion graphics and more.
csudhbulletin