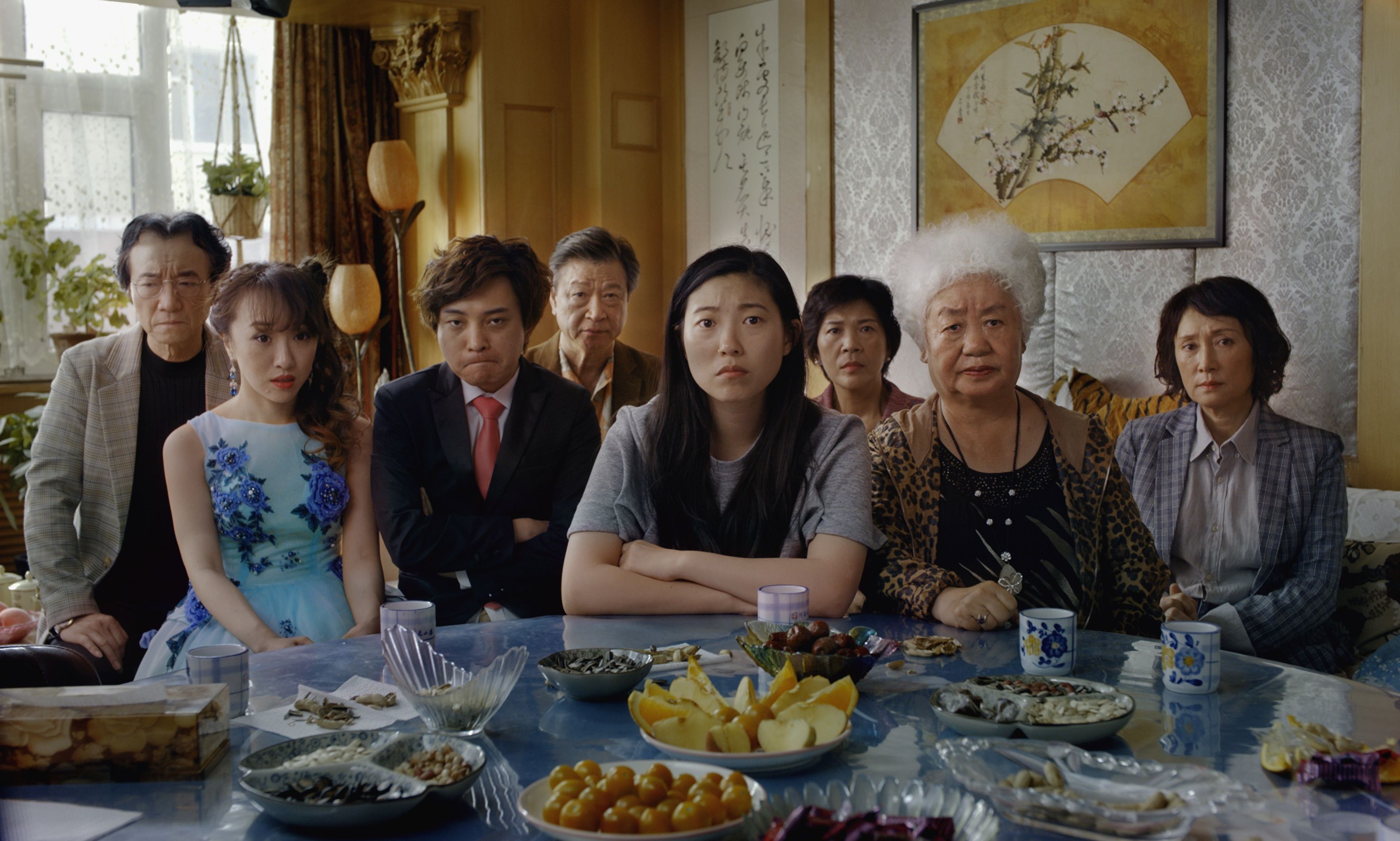 By Jasmine Nguyen
Staff Reporter
There's been a lot of attention over Asian American stories in Hollywood over the past two years, with films such as "Crazy Rich Asians" gaining praise for its all-Asian cast. \So when I saw the trailer for "The Farewell," I was already excited about it. Being Vietnamese and Thai, I don't see a lot of faces or families who share similar cultures as mine on the big screen.
But what I knew about the plot wasn't as exciting. It follows Billie, a Chinese-born, American-raised woman who finds out her beloved Nian Nian, or grandmother, has been diagnosed with cancer but the rest of her family conspires to not tell her.
I had never heard of anything like that before. To me, it seems clear you should tell a person who you care about and who is dying that they're, well, dying.
It turned out to be a moving, enjoyable film. But after watching the film, my sister and I, who were both born in the U.S., were curious to see if our family had gone through anything similar
To my surprise, my grandmother said yes.
My great-grandfather was diagnosed with colon cancer a few years before I was born, and my family decided not to tell him how severe the diagnosis was while he underwent chemotherapy. My grandmother's reasoning was that if her father was aware of the extent of his illness, he would just feel more anxious and scared. So she and her immediate family never mentioned it was cancer; they told him there was just something in his stomach and when they were at the hospital, the doctor was just giving him vitamins through an IV to get rid of it.
My grandmother said keeping the truth from her father was difficult, but worse was the thought of seeing him unable to eat and withering away knowing that he wouldn't get better.
However, my great-grandfather lived another five years, long enough to see me being born. And the question I can't help asking myself is: did his family lying to him save my grandfather's life by sparing him even greater stress that could have weakened his immune system?
And they were lies told to my grandfather and to the grandmother in "The Farewell." The film is marketed with the tagline "based on an actual lie," and the story itself is based on a true story in director Lulu Wang's life. And in the film, there is plenty of lying the family must do to keep the ailing grandmother in the dark.
Even if designed to protect a loved one, lies are lies, or at least highly unethical. At least they seemed that way to me, as someone of Asian descent who was born in America. But I've found that it's important to remember cultural differences in this regard. In the U.S., the Health Insurance Portability and Accountability Act (HIPPAA) of 1996, protects the rights of patients. But in China, as Wang explained in the podcast "This American Life," there is no such law; it's more common for health issues to be told directly to the family first, especially when the patient is elderly.
The reasoning in the film, supported by my grandmother, is that when someone gets cancer, they die, not from the illness, but the anxiety that comes from being told the diagnosis. The ethical dilemma of lying to your loved one is offset by the chance that their ignorance will save them in the long run.
It also stems from community and filial piety being large parts of most Asian cultures. The individual is a part of a single unit and your life isn't just your own, and respect for one's family, especially the elderly, are important virtues. So, families have the responsibility of carrying the grief for the individual.
With such a thought-provoking dilemma, one that seemed more personal to me after hearing from my grandmother, I wondered if other CSUDH students felt similarly.
Monica Sasis, a fifth-year student and a cultural programmer at the Multicultural Center, said she experienced something similar with her grandfather. America's HIPPA Laws didn't allow her family to hide his illness from him. But if he had been in the Philippines, they may have.
"Especially if they're older, above 80, oftentimes they wouldn't explicitly lay [it] down all…[that] is happening, how many months they have to live," Sasis explained. "It'd be more to have them live comfortably or happily."
Connie Chang, an instructor of Asian Pacific studies at CSUDH, said the concept of doctor-patient privacy is not shared in China and that "carrying the emotional burden is perhaps their way of showing family duty and family love." Chang said that older generations of Asians are more accustomed to the idea of hiding negative aspects of one's life from one another due to not wanting their loved ones to worry.
But for younger Asian Americans, like the character of Billie in the film, and like me, it's harder to hide anything like that from our loved ones. Maybe it's because in American culture, independence and self-reliance are such important notions, key factors in the belief that, individuals are ultimately in charge of their lives, so nothing should be kept from them.
There is definitely something attractive about self-reliance and independence. But in many parts of Asia, society values collectivism more than independence — your actions don't only affect you; the whole community feels their consequences. And if the consequence of telling the truth makes someone feel worse, than is it worth being truthful?
It's a complicated question, one that opens up a dialogue about cultural differences. All I know is that a movie that I thought implausible, now feels much more real to me. "The Farewell" shows the complex pull so many Asian Americans feel between their family's native culture and the country they live in. It's the kind of film that in America 2019, where everything seems so polarized, reminds us that human experience has many shades of gray, and that having an open mind to different viewpoints is more important than h

csudhbulletin