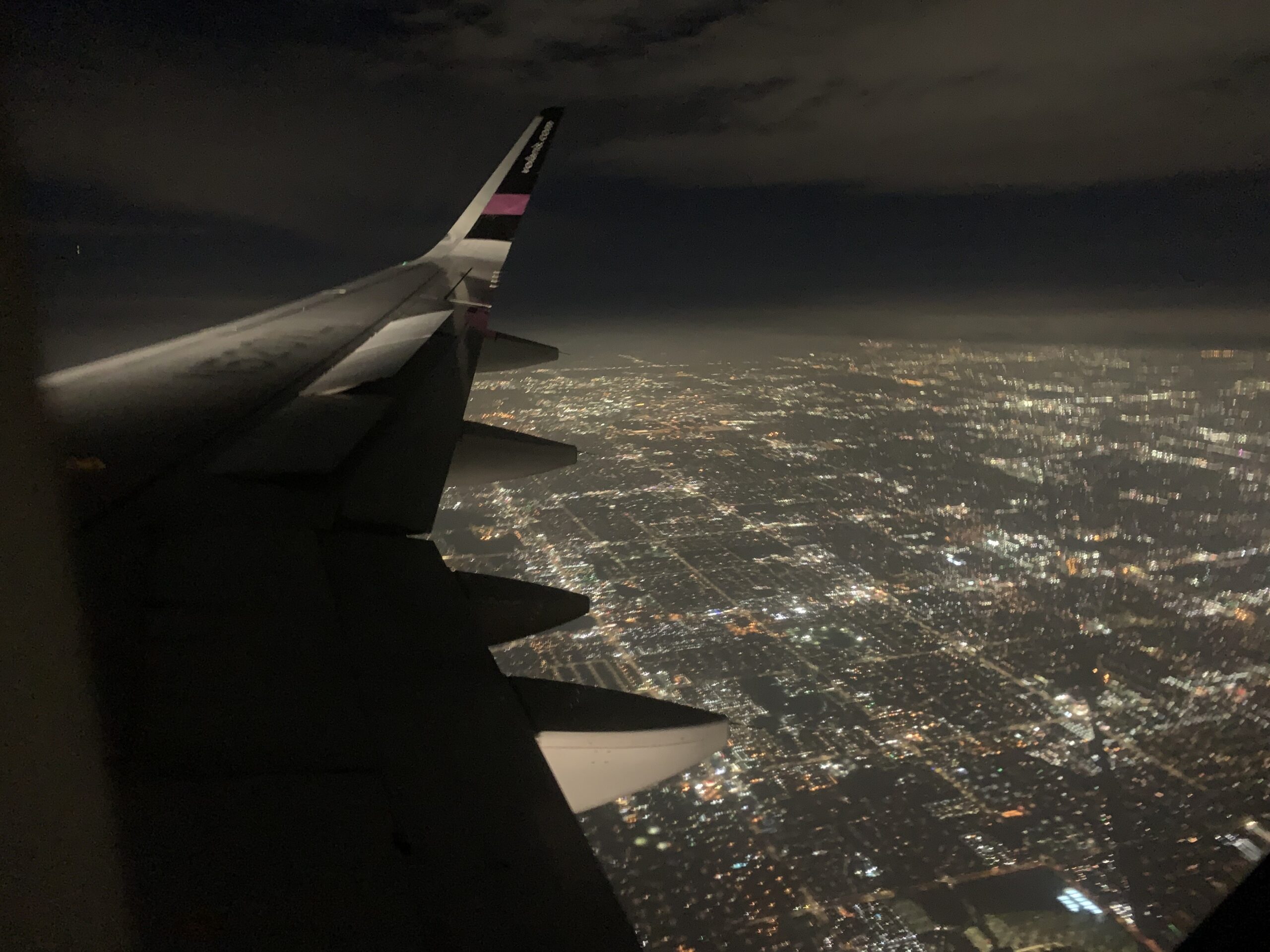 Last chance at catching a glimpse of Mexico while flying back to the U.S. from 3,000 feet. Photo by Xitlaly Ruiz.
By Xitlaly Ruiz, Staff Reporter
In an effort to reduce the spread of COVID-19, the Centers for Disease Control and Prevention (CDC) announced that as of Jan. 26, they would require all air passengers, including U.S. citizens and legal permanent residents looking to travel to the U.S. to present a negative Covid-19 test, taken within three days prior to their travel date or proof of recovery from the virus within the last 90 days.
"Airlines must confirm the negative test result or proof of recovery for all passengers two years of age and over prior to boarding. ​Airlines must deny boarding of passengers who do not provide documentation of a negative test or recovery," the CDC stated.
According to the article, US: int'l students "particularly vulnerable", by the online publication, The Pie News, restrictions have shown to be effective in reducing the spread of this virus. These results have affected international students searching for a cultural experience and an education by embarking on a journey far from home. Students from all over the world have already taken a hit with the decision to go online.
It was made a predominant reality for many students almost a year ago, when the California State University system, including CSUDH, decided to switch into an online learning environment in order to maintain everyone's safety. This left these students wondering if returning home was the best bet to avoid overstaying their permits, even though faculty urged them to continue with their studies in the United States.
"We told them to stay, just imagine if we had said yeah go back home do your work in your own country and look it has been a year now, those students would be underserved," Hamoud Salhi, associate dean of International Education said.
According to the American College Health Association (ACHA), students who returned home faced a number of challenges, including time zone differences and lack of internet access. After these new travel restrictions were put in place, they had to add one more struggle to their list, figuring out how to come back to the United States when the option became available.
"The problem is, some students have to travel through different borders to be able to fly into the U.S. and some of these places also require a negative COVID test to be allowed entry," Salhi said.
This not only causes delays for traveling students as testing results can take up to 24 hours but also an economic impact since, in some countries the cost of testing ranges. In Mexico for example, you can expect to pay from $130 to $150 at a health facility like a hospital for the polymerase chain reaction (PCR) test just like in the United States.
Additionally, President Joe Biden's restrictions put into place on Jan. 25 to "suspend and limit entry into the United States" to those who have been physically present in the countries of China, Iran, European Schengen area.
The list also includes at least 20 other countries that hold an entry period of 14 days prior to flying into the said country. With this, it is important to note that if you are not an international student, but plan to travel, make sure to take the opportunity to be well informed about these restrictions prior to your planned trip.
You are also advised to check with the country you are planning to visit to avoid unplanned expenses or denial of entry back into the United States.
csudhbulletin