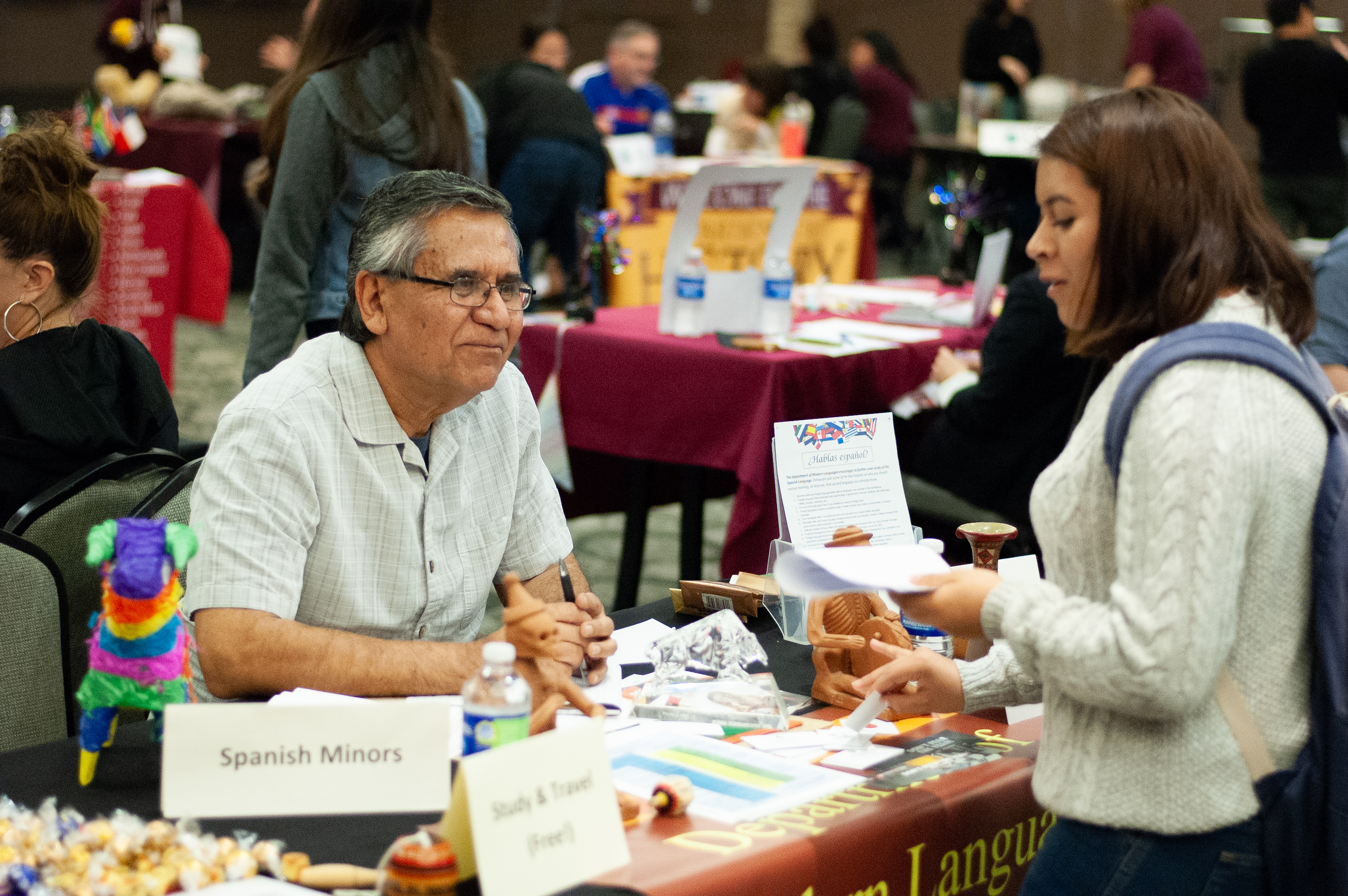 Monique Davis
Staff Reporter
Arriving prepared and eager Nov. 6th, students formed a line in their business attire with their resume in hand, waiting for the doors to open for the 2019 Arts & Entertainment Career Expo.
Career and Internship Expos provide students the opportunity to meet with different employers in one sitting who are specifically looking for CSUDH students for employment. Some companies may have entry-level career positions or internships.
Beginning moments after 12 pm, students filed into LSU Ballroom B and scattered amongst the different companies who were presenting information on their unique companies.
Many students were amazed to see that Live Nation, Netflix, Ticketmaster, and New filmmakers inc. Los Angeles was amongst the many attendees. Live Nation is an American events promoter based in Beverly Hills. This company is built around consolidating concert promoters into national companies.
Ariana Silva, a junior communications major stated, " I'm in awe that these amazing companies took the time to come to our school and spread inspirational knowledge about the arts & entertainment industry. Coming to this Expo has given me tips on how to better my resume and different ways to land an internship or career in the entertainment industry."
Students were able to ask questions to the different companies, share their goals and work experience, and exchange contact information for the future.
Sophia Lopez, a junior communications major stated, " I really appreciate CSUDH for creating this event. As a junior, I'm starting to look for internships so I needed the extra guidance on what to expect and how to properly prepare myself to speak to professional employers."
For more information on different job fairs and events contact the CSUDH Career Center at (310)- 243- 3625 or visit the office located on the University Library, 3rd floor.

csudhbulletin