Breaking News: All Students Living in Campus Housing Required to Receive COVID-19 Vaccine
csudhbulletin
May 11, 2021
0 COMMENTS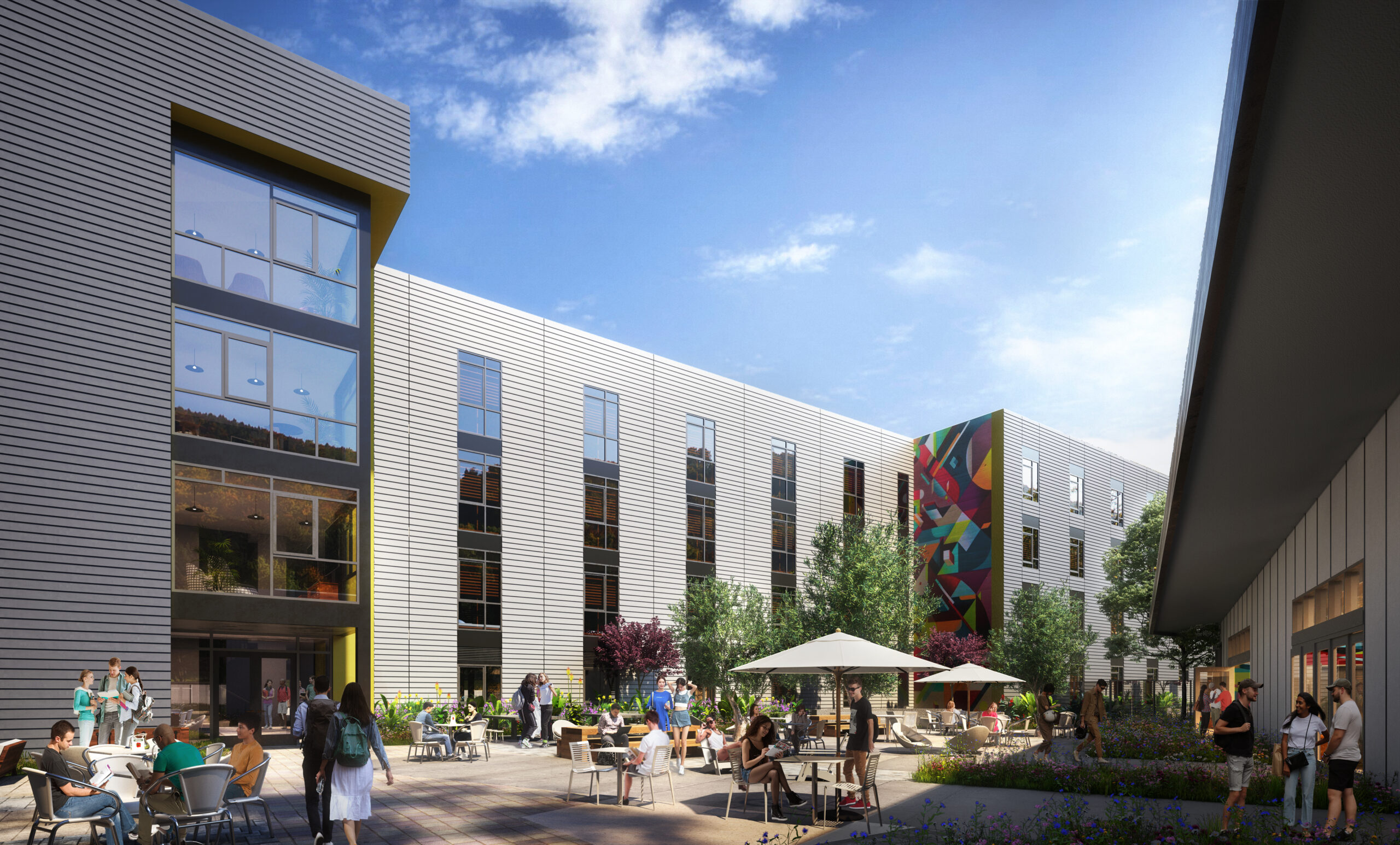 CSUDH new Residence Hall is set to open this fall, but students living on campus will also have to show proof of vaccination against COVID-19. Photo Courtesy of University Housing
By Taylor Helmes, Editor in Chief
All students who plan on living on campus for the 2021-2022 school year are required to be vaccinated to combat COVID-19, President Thomas A. Parham announced in an email today. Students must provide verification of receiving a vaccine by Aug. 1, 2021, before the start of the semester.
"With the health and safety of our campus community being our north star, this decision was made in consultation with the CA Department of Public Health, university health professionals, as well as CSU and university leadership," Parham wrote in his campus-wide email.
Along with the on-campus living vaccine requirement, California State University system-wide health and safety guidelines will be enforced, Parham said.
The University of California and CSU school systems will require vaccines for all students, staff, and faculty at the start of the semester or once they are fully approved by the Food and Drug Administration, whichever comes later according to a CSU press release. Currently, Pfizer, Moderna, and the Johnson & Johnson vaccines are approved by the FDA through the Emergency Use Authorization. CSU is allowing exemptions of the vaccine requirement for students, staff, or faculty on the grounds of medical or religious reasons.
However, objections against the requirement have come from students as well as faculty at CSUDH. After CSU Chancellor Joseph Castro announced the vaccine requirement, California Faculty Association President Charles Toombs emailed colleagues on the union's stance and reservation about the requirement.
"We do not oppose a policy of mandatory vaccinations," Toombs said in his April 23 email. "Our concern is is with the implementation and enforcement of the policy and the lack of consultation thus far with the CFA and other unions."
The CSU and UC schools are the only public universities to announce such a requirement. Other universities that announced COVID-19 vaccination requirements include Stanford, Rutgers, Brown, Cornell, and Northeastern.
csudhbulletin