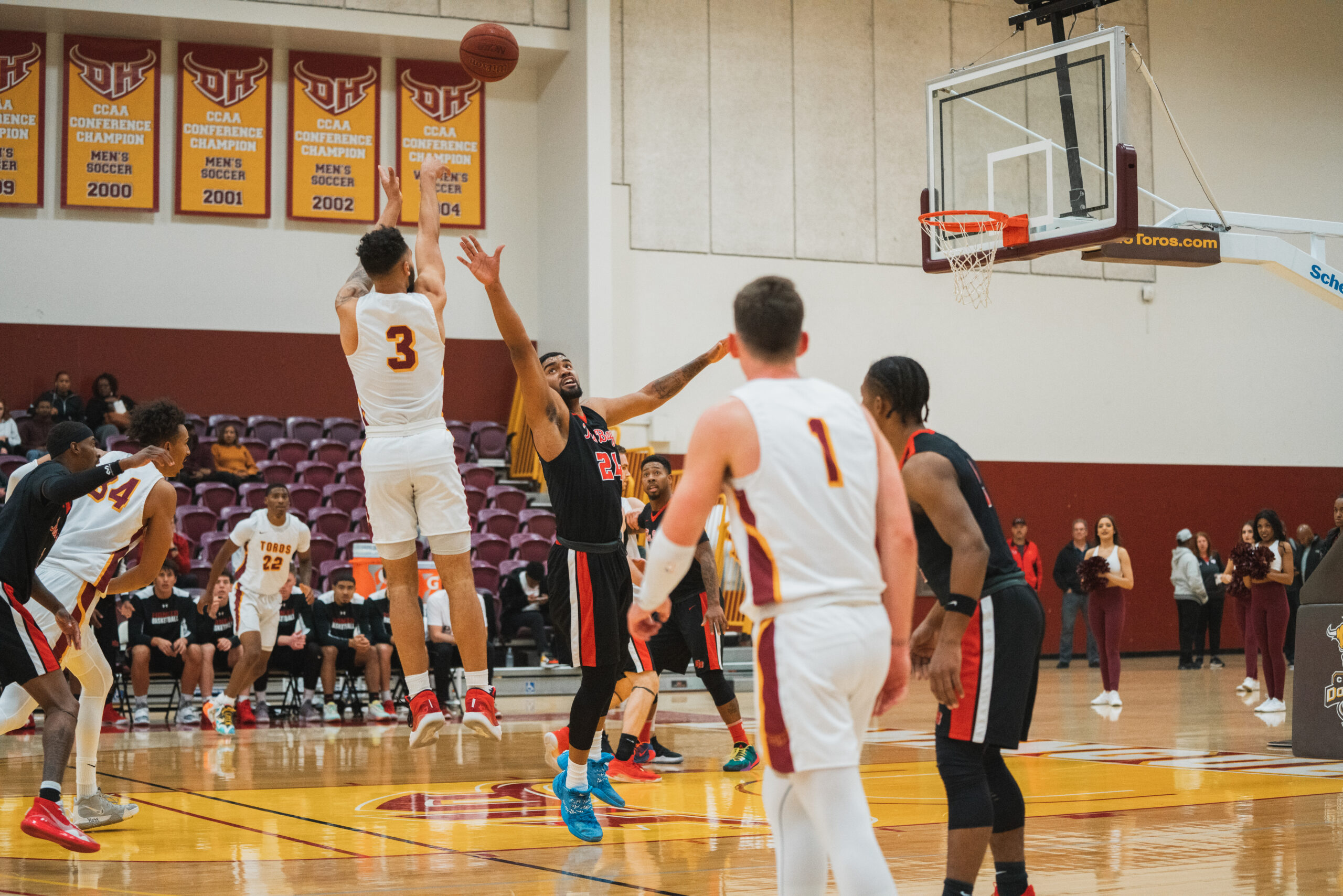 CSUDH Men's Basketball will soon see the hardwood once again after nearly a year of absence. Photo courtesy of CSUDH Smugmug.
By Daniel Tom, Contributing Writer
It has been 430 days since student-athletes donned the cardinal and gold and last played a game at home in front of the Toro nation, but the athletic facilities at California State University, Dominguez Hills will soon be a hub for competition once again.
On Tuesday, the California Collegiate Athletic Association (CCAA) announced that the conference intends to commence athletic competitions beginning in fall 2021.
"Given the current conditions, it is appropriate for us to return to athletic competition," said William A. Covino, president of Cal State LA and the chair of the CCAA Board of Presidents. "Of course, we will be monitoring the situation as it unfolds over the coming weeks and months and make any adjustments as necessary."
Conference commissioner Mitch Cox expressed his gratitude about Tuesday's decision from the presidents.
"Needless to say, we are extremely grateful to the Board of Presidents for allowing us to move forward with a traditional schedule for the 2021-22 season," Cox said. "Our student-athletes, coaches and staff have been incredibly resilient this past year, and I know that they will be excited to have the opportunity to get back out on the field of play and compete."
This welcoming news provides a sense of optimism to student-athletes after losing three seasons within the last year and a half.
"This is an exciting moment for the Toros. The CCAA Board of Presidents' decision is a step in the right direction in our effort to support the student-athlete experience," said Dena Freeman-Patton, CSUDH's associate vice president/director of athletics.For those around the CSUs, especially at CSUDH, the long wait is almost over. Soon, the Toros will be returning on the pitch, the court and the diamond, representing the school and competing for conference championships.
csudhbulletin