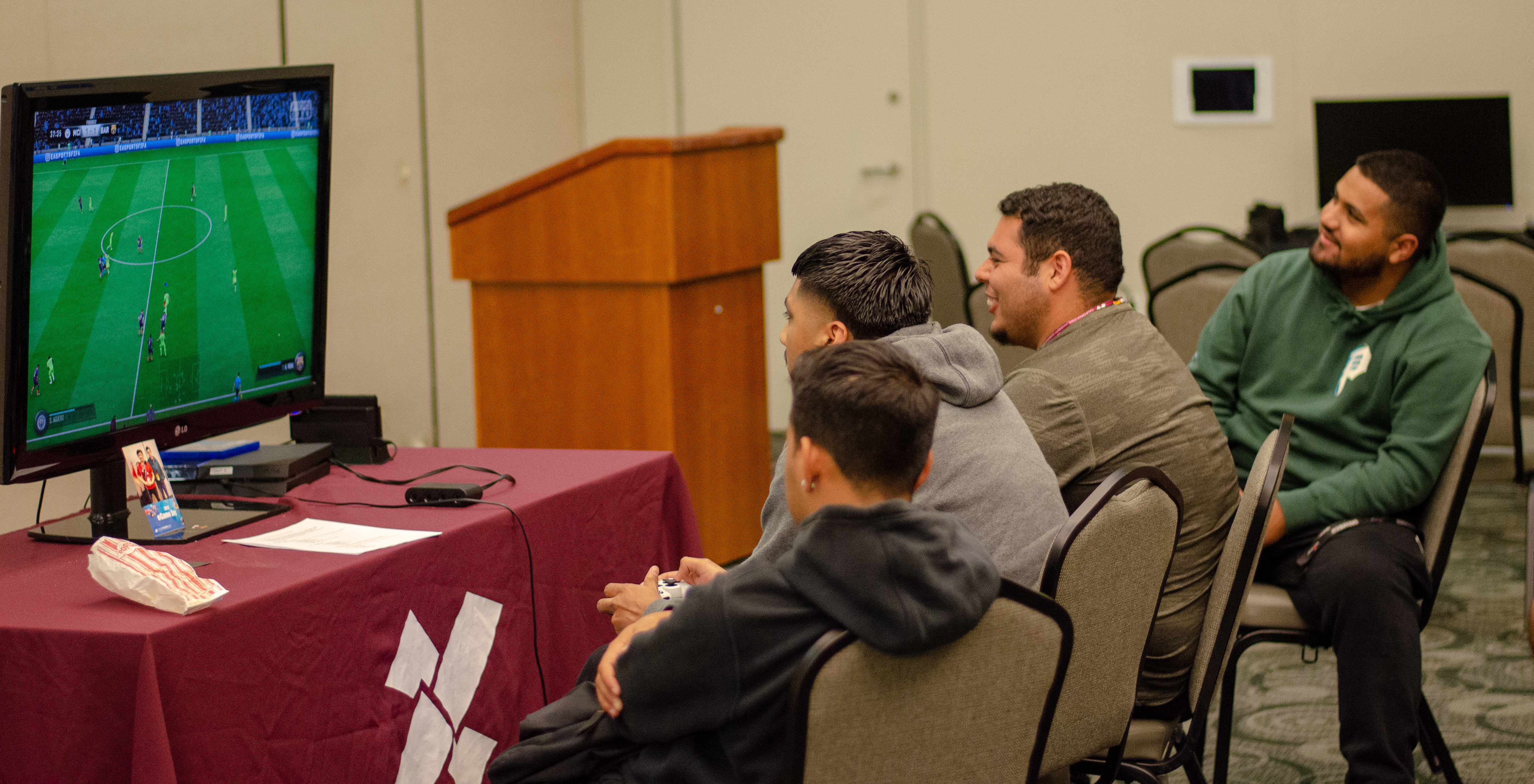 By Alex Graf 
Managing Editor

On Wednesday, March 27, the video game culture of CSUDH burst free from the confines of the Toro Zone game room and commandeered the LSU Ballroom for five hours. Hundreds of students attended the second eGAme Day to compete for prizes in one of four tournaments or to watch the best Toro gamers battle it out.
If you're not familiar with the "Super Smash Bros." franchise, think of it as a highly competitive fighting game with a roster of all of your favorite Nintendo characters plus many more characters from throughout gaming history. "Super Smash Bros. Ultimate" boasts the largest roster in franchise history with over 60 characters.
After nearly five hours of intense competition, the winner of the "Super Smash Bros Ultimate" tournament was Ryan Phan, who dominated throughout the day playing as Yoshi. Phan won the championship fight three rounds to one against second-place finisher, Joseph Lewis.
"I feel pretty good," Phan said immediately after winning the tournament. "I put in a lot of practice and did a lot of mental prep. I had a game plan for each person that I was going against."
Arturo Rincon was the winner of the "Mario Kart 8" Tournament, Jonathan Vaca won the "FIFA 19" tournament, and Solomon So won the "Dragon Ball FighterZ" tournament.
CSUDH eSports Association President Kenneth Espinosa said the event was a success and improved upon last year's tournament.
"This all came up from a small community of gamers," Espinosa said. "We started off as 10 but we've grown to about 20 to 30 now. Last semester we held a tournament and we wanted it to be better. We wanted to have tournament rule sets and multiple stations."
Espinosa said that's why the ESA made the decision to collaborate with the LSU Activities Office this time around. Espinosa also pointed out LSU Program Coordinator Gloria Schoeberle helped a lot to organize the event.
"[The LSU Activities Office] provided ideas and made a space for us to exist and have this event," he said. Before we only had one TV and it would take forever. Now we have several stations readily available for people to play on for fun as well as to advance the bracket at a much faster rate."
The video games industry raked in nearly$138 billion last year, according to market analysts Newzoo, a 10.1 percent increase from last year. Games played on mobile devices accounted for the most money ($63.2 billion), "Red Dead Redemption 2," which generated $725 million in sales revenue its first three days, was the highest rated game, and the average salary for professional gamers was $50, 542.
csudhbulletin