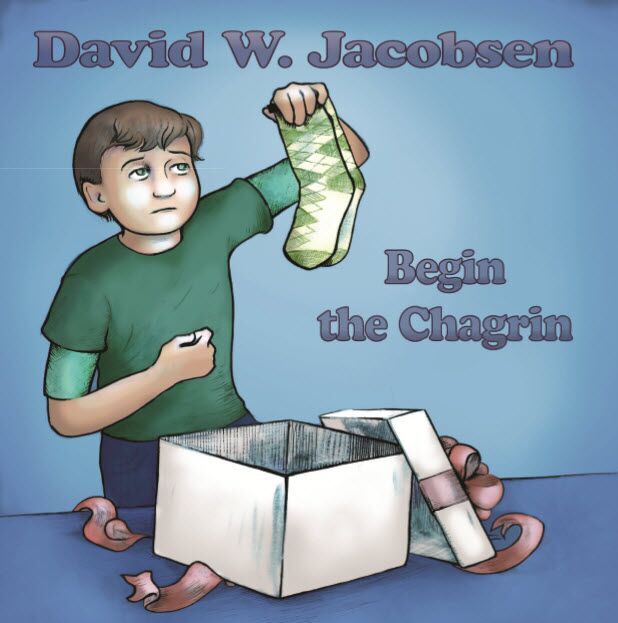 By Fernanda M. Tovar
Staff Writer
Former Cal State Dominguez Hills student, David W. Jacobsen, writes and produces his own music with the hopes of it reaching people on a more personal level.
Most importantly, he wants the listeners to enjoy it.
"There is a lot of crazy stuff going on in the world, and music can be a good way to try to make sense of the world or, better yet, escape it for a while," Jacobsen, who studied linguistics, said.
Originally from New Jersey, music has been second nature to Jacobsen since he was young. He plays the guitar, keyboard, bass and mandolin, and performs the vocals on his songs.
Jacobsen was exposed to classic rock by his father and introduced to show tunes by his mother.
His high school friends had eclectic tastes, ranging from punk to progressive rock, which Jacobsen thinks are opposites.
"Watching older friends play in bands convinced me to start playing as well," Jacobsen said. "Along the way I got more interested in the technical side and studied music theory."
Jacobsen's latest album is titled "Begin the Chagrin," which is a Cole Porter reference to "Begin the Beguine."
Dictionary.com defines chagrin as a feeling of vexation, marked by disappointment or humiliation, which happens to be one of the main themes for Jacobsen's album.
Jacobsen explained that a theme emerges as he continues to create his songs.
"I like the challenges of putting myself in someone else's shoes and trying to write an emotional, honest and interesting song from their point of view," Jacobsen said. "After awhile, you run out of things to write about if everything comes from your own personal life experiences."
Certain songs from "Begin the Chagrin," such as "Guitar Guy" and "Sister," are lighter and comical. Jacobsen hopes listeners can take away "at least some hook, either melodic or lyrical."
However, Jacobsen thinks the more serious and melodic songs, such as "In the Schoolyard," give people more of a reason to come back.
"'Guitar Guy' is a pretty obvious parody of 'Piano Man'," Jacobsen said. "`Freebird,' oddly enough was inspired by a Weird Al Song, 'Skipper Dan,' which was about a guy who went to acting school and wound up as a tour guy at a lame theme park; I wanted to write a musician version of that."
Music is a form of expression for Jacobsen, as it is for many.
Jacobsen simply tries to create songs that people will remember. Readers can find the tracks of his new album on Jacobsen's Youtube channel: CLICK HERE TO GO TO HIS PAGE!
csudhbulletin