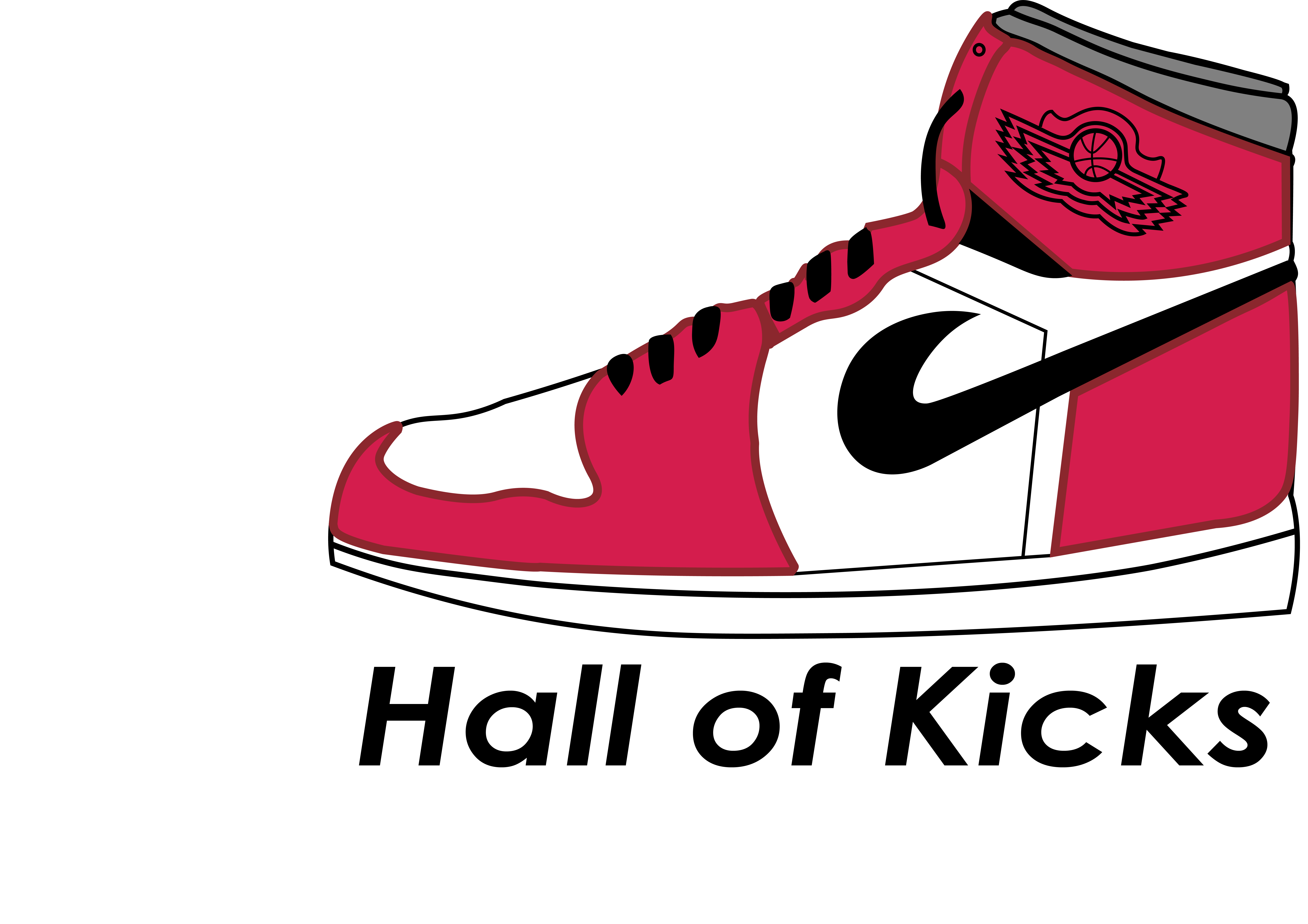 Illustration by Nova Blanco-Rico and Chloe Salazar.
By Daniel Diaz, Staff Reporter
Welcome to the Hall of Kicks, a blog covering famous basketball shoes both current and from the past. This week's shoe is Russell Westbrook's 3rd signature shoe, the Why Not Zero.3's. I have a love-hate relationship with Westbrook, and not just because he dropped 32 points and beat my Los Angeles Lakers on Monday night. It is because Westbrook is one of the most polarizing athletes in basketball at the moment. While you love his aggressive and competitive style of play, you also remember his losing riddled postseason record and obvious flaws to his on-court game.
I can write a novel on Westbrook the basketball player, but this is about Westbrook the fashionist, and more specifically his basketball shoes. He is known for being one of the most fashionable basketball players in the league. The outfits he wears both pre-game and post-game always end up circulating social media. Some believe his fashion choices to be too out there, but whether you like it or not, his fashion sense is recognized as very unique.
His uniqueness in style transfers over to the signature shoes he has created with the Jordan brand, being their biggest and highest-paid signature athlete after signing with them in 2013. He is currently in the middle of a 10-year contract with the brand and wearing his fourth signature sneaker for them.
Westbrook has coined the slogan "Why Not?" because it is how he has approached life since high school. When he thinks of decisions to make, he thinks to himself "Why Not?". The "Zero" part of his shoe line comes from the number he has worn the majority of his professional career, number 0. He is currently wearing number four on the Washington Wizards. He is a Los Angeles native, having gone to Leuzinger High School in Lawndale and UCLA.
Westbrook has made headlines recently, partnering up with the L.A. Promise Fund to open middle and high schools in L.A. He looks to give back to the community by helping inspire and empower young kids in his hometown.
While many are aware of Nike's signature athletes like LeBron James and Kevin Durant, most overlook the Jordan brand and their line of athletes. Some of you are probably thinking "Wait a second, Jordan has signature athletes? I thought it was just Michael Jordan shoes." and you would be wrong for thinking this. Westbrook is one of many Jordan signature athletes, with some other notable names being Chris Paul and Carmelo Anthony. Of all the athletes signed under the Jordan brand besides the G.O.A.T. himself, Westbrook's shoes are the most recognizable of the bunch.
---
---
I have never owned a pair of Westbrook's shoes although I have always wanted to. His first signature shoe, the Zero.1's, were a bit too bulky for my taste. The Zero.2's are a favorite for fans of Westbrook's shoe line, as they were sleeker than the Zero.1's and came out with a multitude of colorways.
They were still missing something for me, and the sole of the shoe was a dealbreaker. His third signature shoe, the Zero.3, is where I believe Russell Westbrook created a masterpiece. Every single colorway he played in and released to the public were filled with fantastic color and incredible detail. The "LA Born" colorway, the "Unite" colorway, the original colorway, and so many more caught the eyes of fans as Westbrook wore them in game one by one.
I tried to buy a pair of "LA Born" Westbrooks, but to my disappointment, they were sold out in my size for as long as I looked for them. The shoe itself is very attention-grabbing. From the colors that seem to pop off of the shoe to the jagged design of the midsole, it was truly a 10 out of 10. Not to mention many reviews spoke about how comfortable they were to wear. My personal favorite colorway was the "Splash Zone" player edition created by Westbrook.
The colors were simple, yet capturing, and it came in the coolest and most nostalgic packaging imaginable, just like a Super Soaker water gun.
---
---
I have seen a pair up close, however, because my fiance loves Russell Westbrook. Ever since I introduced and explained who he was to her during a game of his I was watching, she has loved him.
She loved his unique sense of fashion, how competitive he was when he played basketball, that he is a family man, and of course his signature shoes. I bought her the "Unite" colorway as a surprise present for her and she loved them from the second she got them. She is one of many Westbrook fans in the world, and she also created the cover art that inspired the logo of this blog.
Westbrook's current shoe, the Zero.4's, released in 2020 and looked like a mix between his second and third shoes. They provide the sleekness of the Zero.2's and the cool designs and soles of the Zero.3's.
Whether you are a fan of Russell Westbrook or not, as a basketball fan you have to respect the way he attacks the game. He goes as hard as he can every minute of every game and will be revered and respected by the fans for it when he eventually hangs up his colorful sneakers.
I see Westbrook as a player who will be much more appreciated as time passes.
A decade or two after his inevitable retirement (not any time soon) fans will look back and remember Westbrook as being unique, polarizing, and a tough competitor and those who kept his shoes will be happy they got them.
csudhbulletin