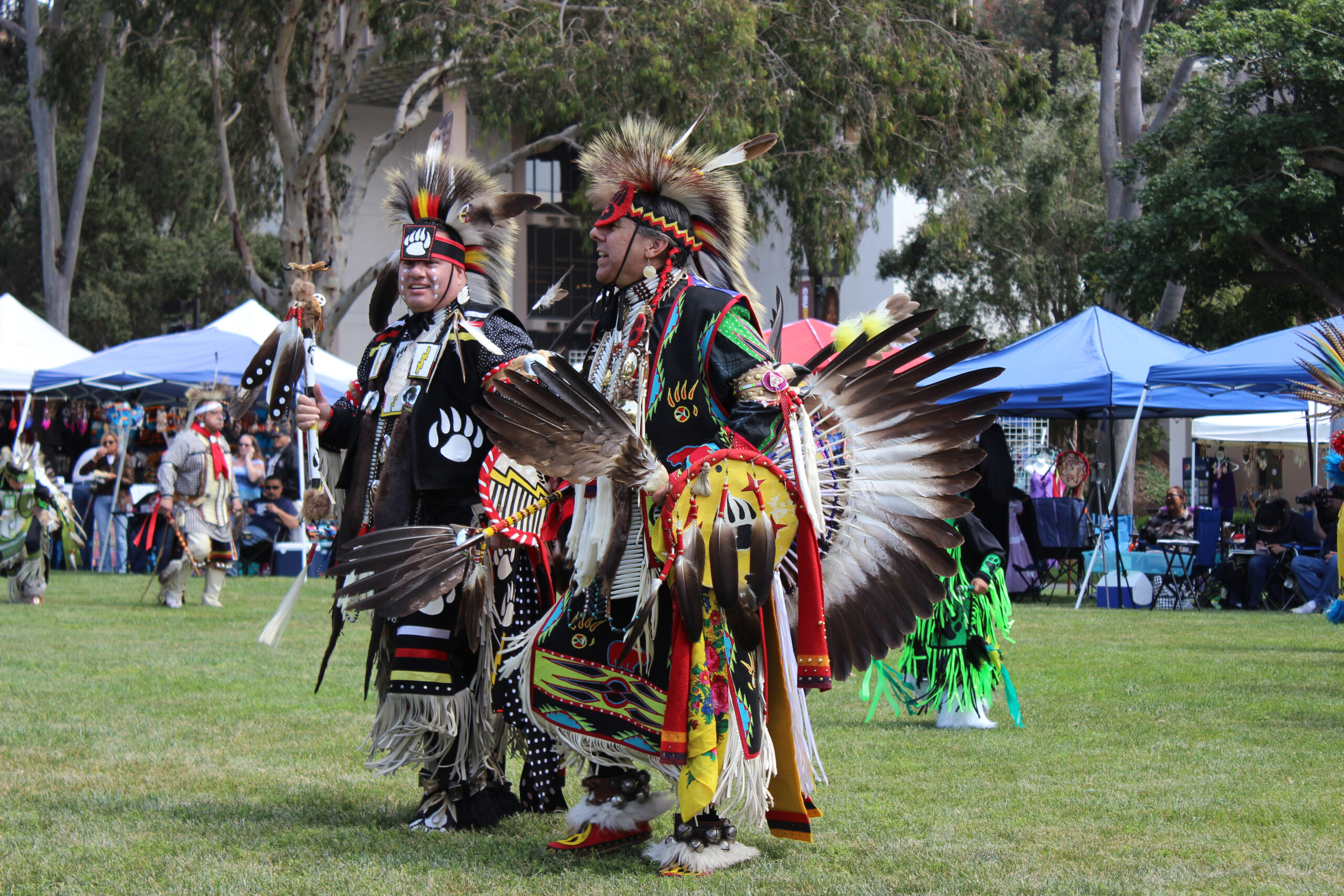 By Yeymy Garcia, Managing Editor

Thanksgiving and the enormous turkey, heaping piles of mashed potatoes, giving thanks to friends and family (maybe) and then braving the nightmare of Black Friday shopping (definitely) are familiar traditions to many this month. But one campus organization is more interested this month in honoring the past and respecting the present of the people whose traditions and values were nearly erased in the quest to conquer a continent.

That's why November is such a busy month for the American Indian Institute, which was founded in 2011 in order to increase the number of native students at CSUDH. Native student enrollment in the UC and CSU systems is staggeringly low: of the 90,000 freshmen who entered the CSU in fall 2018, less than 0.2 percent, or 166, identified as Native American, according to a June 2019 article on www.laist.

CSUDH is in a county that has the highest number of people who identify as Native American or part Native American in the country: 157,1517 according to the U.S. Census Bureau in 2018.
But the CSUDH connection is even deeper: CSUDH is on land first populated by the Gabrielino/Tongva people, the first to settle in the Los Angeles basin and numbering between 5,000-10,000 before the arrival of Europeans in the 16th century.

But the numbers of natives are so low it took Cheryl McKnight, the AII Director, 12 years to finally get CSUDH a minor in Indigenous People of America this semester and she is working on making it a major.

According to McKnight, there were approximately 300 Native American students on campus in 2017, but there could be more because when students first apply to CSUDH, they are asked, "what ethnicity do you identify with?" If a student identifies with two or more, they are forced to put "other" and their ethnicity is never really known.

Considering how diverse our campus is, McKnight says she can't believe there is not more Native American representation on campus.

"We should be leading the forefront in representation," said McKnight.

Join the AII viewing of the "Black Indians: An American Story" on Nov. 26 in honor of Native American Heritage Month. For more information about the AII, visit them in WH-150.

Here are a few things you can do to be more respectful to Native American cultures:

1. Find out whose land you are on, and honor it.
If you don't know whose land you're occupying, visit https://native-land.ca/ to find out and learn about the tribes whose land you're on.
2. Avoid sayings that diminish or disparage Native culture.
Don't say things like "let's have a pow wow," "lowest person on the totem pole," "too many chiefs, not enough Indians," "Indian giver," "circle the wagons," etc. These phrases are disrespectful and we still use them everyday. "Spirit animal" is another one; some colleagues suggest using "Patronus" instead (that's a reference from Harry Potter).
3. Support Native artists and businesses.
4. Invite an elder or tribal leader to do an invocations at large events.
Our local Spiritual Leader is Jimi Castillo (Tongva/Acjachemen Pipe Carrier.
4. Don't say costume when referring to native dance and traditional wear. It's regalia.
5. Don't assume that tribal people get money from casinos and have high rates of alcoholism.
6. Be where the people are.
Go to reservations and Native community organizations.

csudhbulletin