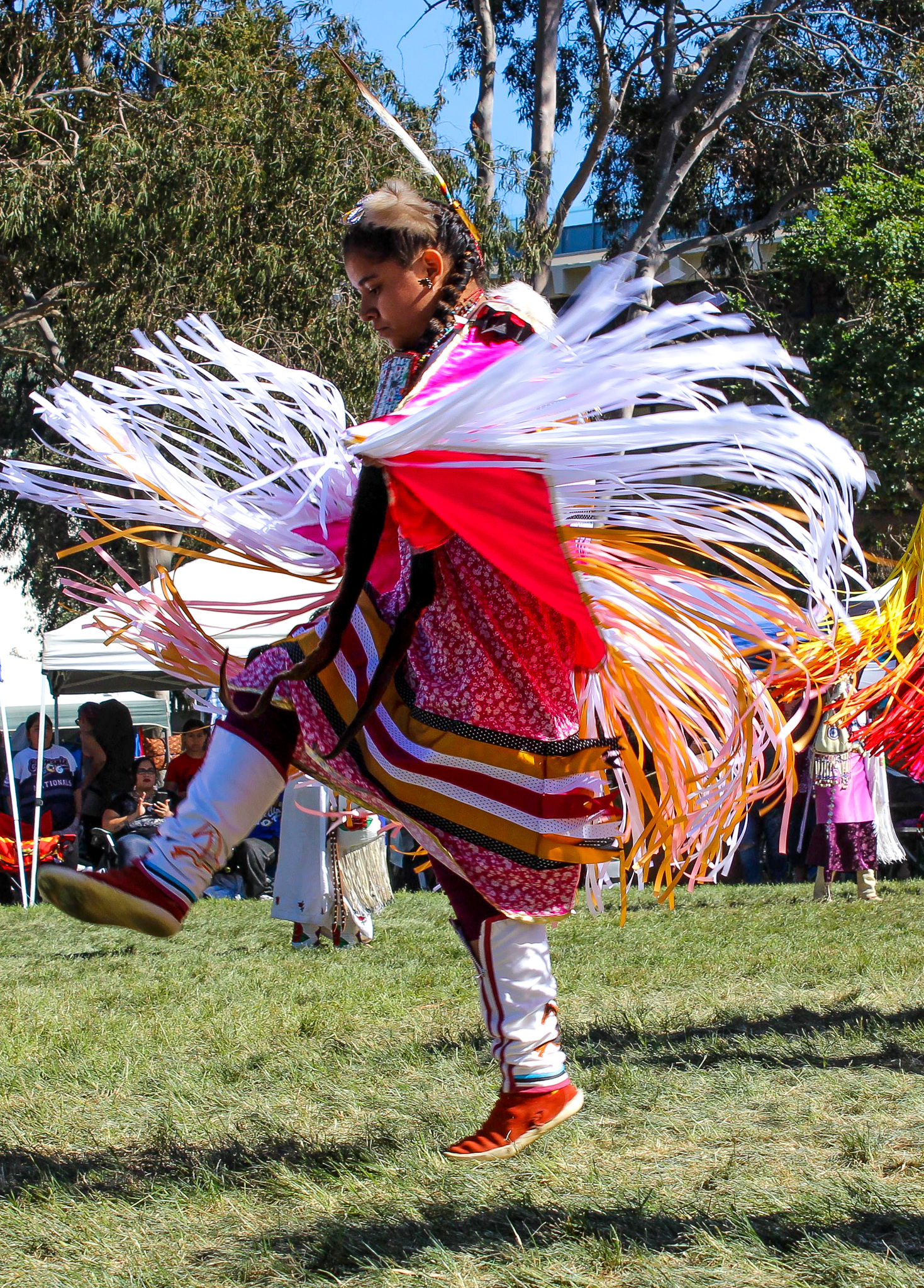 The Pow Wow is an annual event hosted by the American Indian Center. They invite the Native American community to bring education on the Indigenous culture to the Toro community. 
Photo Courtesy of Cheryl McKnight
By: Catalina Garcia and Jasmine Contreras, Staff Reporters
The week of Sept. 11 Gabby Petito, a 23-year-old white woman who resided in North Port, Florida, was reported missing. Her remains were found the week of Sept. 19 in a Wyoming national park and were officially identified as her own two days later. Petitos' case drew media attention but also made visible the lack of media coverage within the Indigenous people that go missing. In the same state where Petito's body was found there are still 400 Native American women who remain missing till this day.
According to an article on the official Pow Wow website, published on Nov. 4 2019, Indigenous women, are 10 times more likely to be killed than the average national murder rate.
The growing cases of unsolved disappearances of women of color have brought back a term known as the "missing white woman syndrome." The term refers to "[…] the mainstream media's seeming fascination with covering missing or endangered white women […] and its seeming disinterest in cases involving missing people of color," something that has been more evident in recent months.
But regardless of the attention or the lack of media coverage, Indigenous and Native Americans have been trying to shine light on those that are still missing after many years of disappearance through their own means.
The Director of the American Indian Institute at California State University, Dominguez Hills, Cheryl McKnight, said the media often covers news that is more on the sensational side, and does not cover the adversity that Indigenous people face. According to McKnight, missing women and the rate of their disappearance are not the only issue with poor coverage from the media. She mentioned the North Dakota Oil Pipeline, which happened in December 2016 and whose front-line advocators were not given any media attention until someone threw a Molotov cocktail making the peaceful protest unpeaceful.
"Often it is tempting for the media to print the things that they think will be the most sensational when and unfortunately it is not the women of color missing," McKnight said. "It is generally the most sensational stuff at this point and that goes to our values across this country that needs to be examined."
According to a report done by the state of Wyoming, it shows that only 18% of Indigenous female homicide victims get newspaper coverage, while the news has covered 51% of white women victims, a phenomenon which is often referred to as "data genocide."
Data genocide refers to the erasure of data from a specific group of people and the digital and physical proof of their experiences or their livelihood. With the Native American women constantly going missing and being murdered they are, as McKnight explained, disappearing. Not only in a physical sense but a statistical and data based sense.
"Institutional practices allow Indigenous women to disappear not once, but three times—in life, in the media, and in the data. These practices are a part of what we call "data genocide" which helps make these women more invisible which pushes them closer to physical and cultural extinction," said McKnight.
According to a 2016 report, there were 5,712 missing American Indian and Alaska Native women and girls, but the U.S. The Department of Justice's federal missing persons database (NamUs) only logged 116 of those cases.
McKnight said that as a society and the media, everyone will have to educate themselves on the history of everything that has happened and what continues to happen to Native Americans. She added that the representation of Native Americans needs to be taken more seriously if the belief of social justice and anti-racism is real.
"I feel terrible for [Gabby Petito],who was murdered, but it wouldn't be right to not pay attention to that but it's not right to leave out other women," said McKnight.
Robin Cote, Saulteux Ojibway from Cote First Nations located in Saskatchewan, Canada, reflected on an incident that happened to her half sister's little sister, her name was Jessie Lavallee, "She went missing but she was actually murdered."
Cote recalls the time that Lavallee was pulled out of a river. "The Royal Canadian Mounted Police didn't notify [the family] until two days after she was reported 'falling into a river'," Cote said.
The family members of the girl took it upon themselves to contact media platforms in order to get their daughter's story told. They went through social media, such as Facebook, as a way to get the message out on how their daughter actually died instead of the way everyone was twisting and telling the story.
"I think there's a lack of knowledge or care when it comes to our own missing Indigenous women," Cote said. She further explained that it's tragic when a Native American woman goes missing because the media diminishes the importance of their cases, a reality different than when a white woman goes missing. The Petito case is a prime example of this injustice.
Cote has taken the liberty to create her own media platform to bring awareness to the situation. A platform she is still working on and has not fully executed or given a name to, something that she hopes to do in the near future. Cote is very passionate about the Indigeounous and Native men and women's stories not getting twisted the way the media does. She wants a platform where Indigenous and Native people have a safe pace to tell their stories without the media's influence. It's the raw telling of their stories. Although it is still in the process of being finished, she hopes this becomes a safe place for Indigenous women and men to tell their stories.
"I think our stories are important and I'd like there to be more people telling our stories in a way that it should be told not just like a backpage," Cote said.
With Cote's and McKnight's passions about Indigenous people's stories being heard and Petito's unfortunate murder, it has shined a light on the problem that many Indigenous voices and souls are lost to, not only the world, but the media.
csudhbulletin