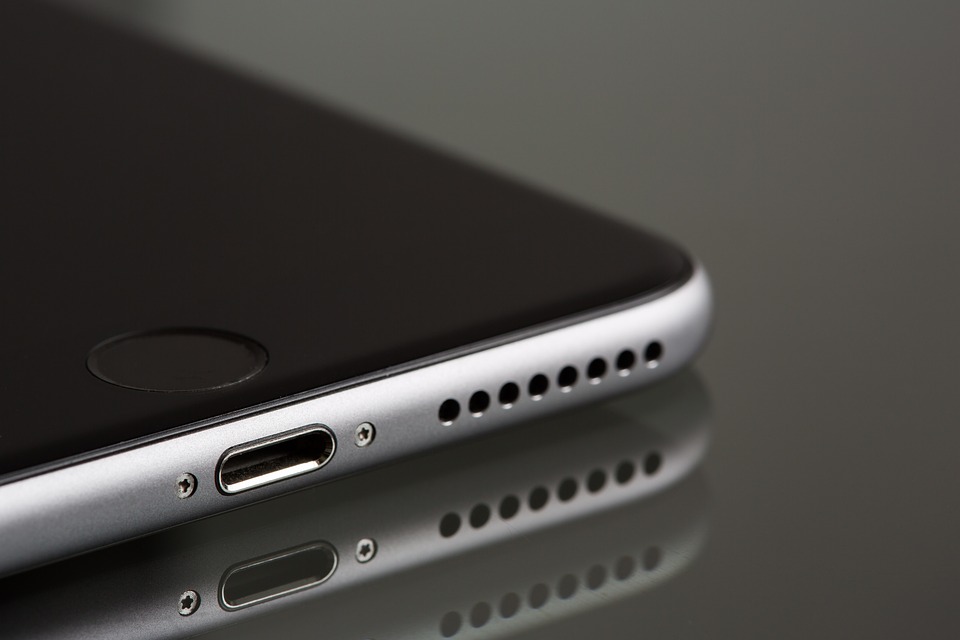 By Erik Flores
Staff Writer
Apple announced the iPhone 7 on Sept. 7, and it has  already broken sale records, according to various carriers.
     The unit, which became available Sept. 16, has several new features that make it the most technologically advanced iPhone ever designed.
     Priced at $649 for the 7, and $769 for the 7 Plus, the new phones will be water- and dust-resistant, which has been a long-awaited feature since competitor Samsung introduced it in its Galaxy models.
     Additional Apple features include a redesigned touch-sensitive home button that will vibrate instead of click. 
     There's also a 12 megapixel camera with an additional 56 mm telephoto lens that will allow for a zoom-in feature, but will only be available in the Plus. The front camera has been upgraded to seven megapixels, and will have an auto-stabilizing feature for better selfies.
     The iPhone will come in two new colors, matte and jet black. These give a sleek
appearance compared with the traditional black.
     Despite the various upgrades, including a faster A10 processor, the 7 will no longer include a headphone jack, meaning that users will need to upgrade to wireless headphones or buy an adaptor.
     This change is not getting a good response from consumers online.
     The wireless headphones, Airpods, will cost $159. This could be a problem because many users easily misplace headphones and can't afford to easily replace them as they do now.
     With recent technological advancements, it
has been speculated that wireless headphones would become a trend, however, with the iPhone 7 release people feel as if they are being forced to go wireless.
     There are a few reasons why customers may want to wait to buy the 7. For starters, newly released iPhones tend to have glitches in the IOS operating system, or design flaws such as the iPhone 6, which would bend easily.
     One substantial difference would be the A10 processor and better battery life, but if you own an iPhone 6s then you won't gain much from this upgrade, aside from the revamped camera and brighter retina display.
     For iPhone SE users, the new iPhone 7 would be a hassle to carry, due to it's size. The iPhone SE may be smaller in size but has the same capabilities as the 6s. In some studies, the iPhone SE has been shown to have a better battery capacity than the 6s. SE users would upgrade to a new camera, and color options, but would have to invest $700 compared to $400,
making the iPhone SE a more economical, powerful and compact choice.
     Perhaps waiting on the next iPhone would be a better option since there are rumors circulating that Apple may redesign the iPhone entirely next year. 
     Why spend $700 on a phone, when you can wait for a phone that will have much more to offer than just two new shades of black and a better display screen?
     Moreso, let's not forget that the new IOS 10 software upgrade will include all the new features that come with the iPhone 7, just not the physical upgrades.
csudhbulletin