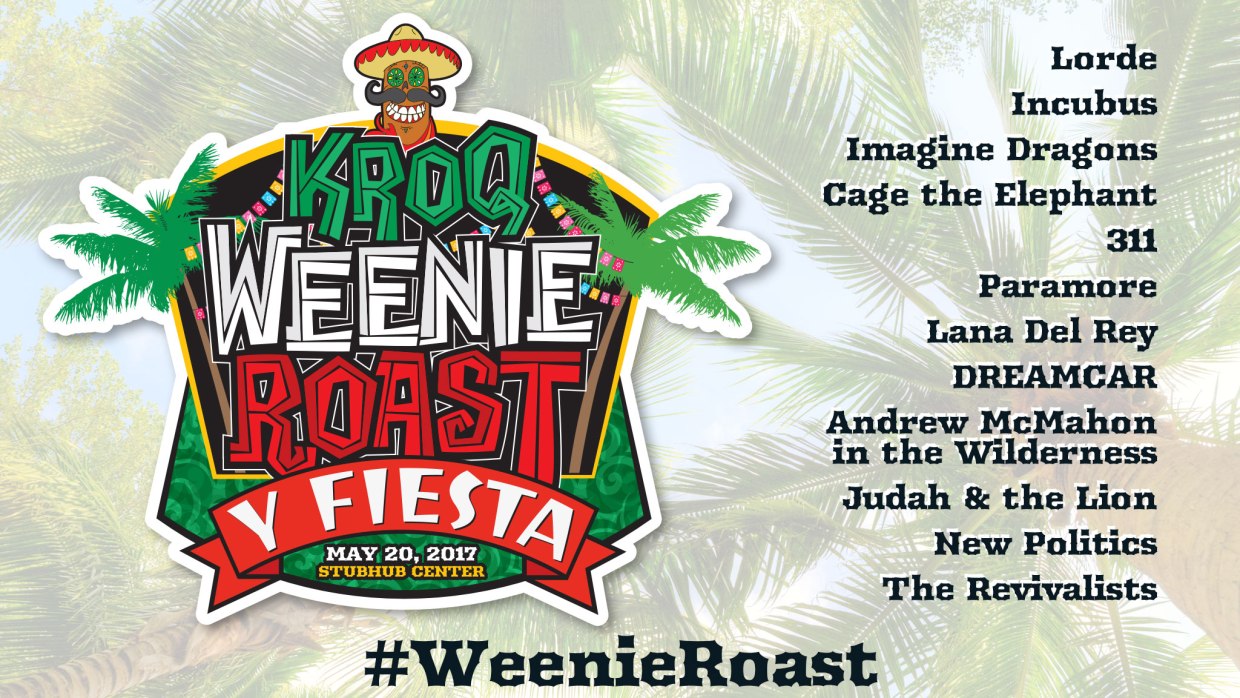 By Anthony Maese-Castillo
Staff Writer
Immediately following the 2017 Cal State Dominguez Hills graduation ceremonies, it will be anything but quiet around here.
StubHub Center plans to host the "KROQ Weenie Roast y Fiesta" on May 20.
Bands in this year's lineup include Imagine Dragons, Paramore, 311, New Politics, Incubus, Cage the Elephant. Lana Del Rey and Lorde are among the headlining soloists.
Since 1993, KROQ 106.7 FM has thrown an annual music festival with a powerhouse line-up, which up until last year was hosted at Irvine Meadows Amphitheater.
Irvine Meadows closed in 2016 to make way for residential development, so the radio station decided to bring its annual show to Carson.
The venue sold out its 20,000-plus capacity but tickets can still be bought from online resale sites, such as StubHub.
Enthusiasm for the concert appears strong among Toros.
"Man, I listen to KROQ all the time," said student Martin Rodriguez. "I didn't know they were bringing it here. Now I've gotta see if I can get tickets as soon as I get home."
Not every student listens to KROQ, which bills itself as an alternative rock station, but are fairly interested in the concert itself.
"I usually listen to KIIS-FM," said student Sophie Silva, "but I love Imagine Dragons and Lorde … I'm going to try and see if my sister and I can go."
StubHub Center has seen an increase in large-scale events. It is, of course, home to the Los Angeles Galaxy soccer club and will serve as the temporary home for the Los Angeles Chargers, who are relocating from San Diego. The venue also hosts many U.S. national team games in soccer for men and women, as well as concerts.
csudhbulletin