Lucasfilm's Star Wars Creating a New Timeline With Diversity in Faces and Voices
csudhbulletin
February 22, 2021
0 COMMENTS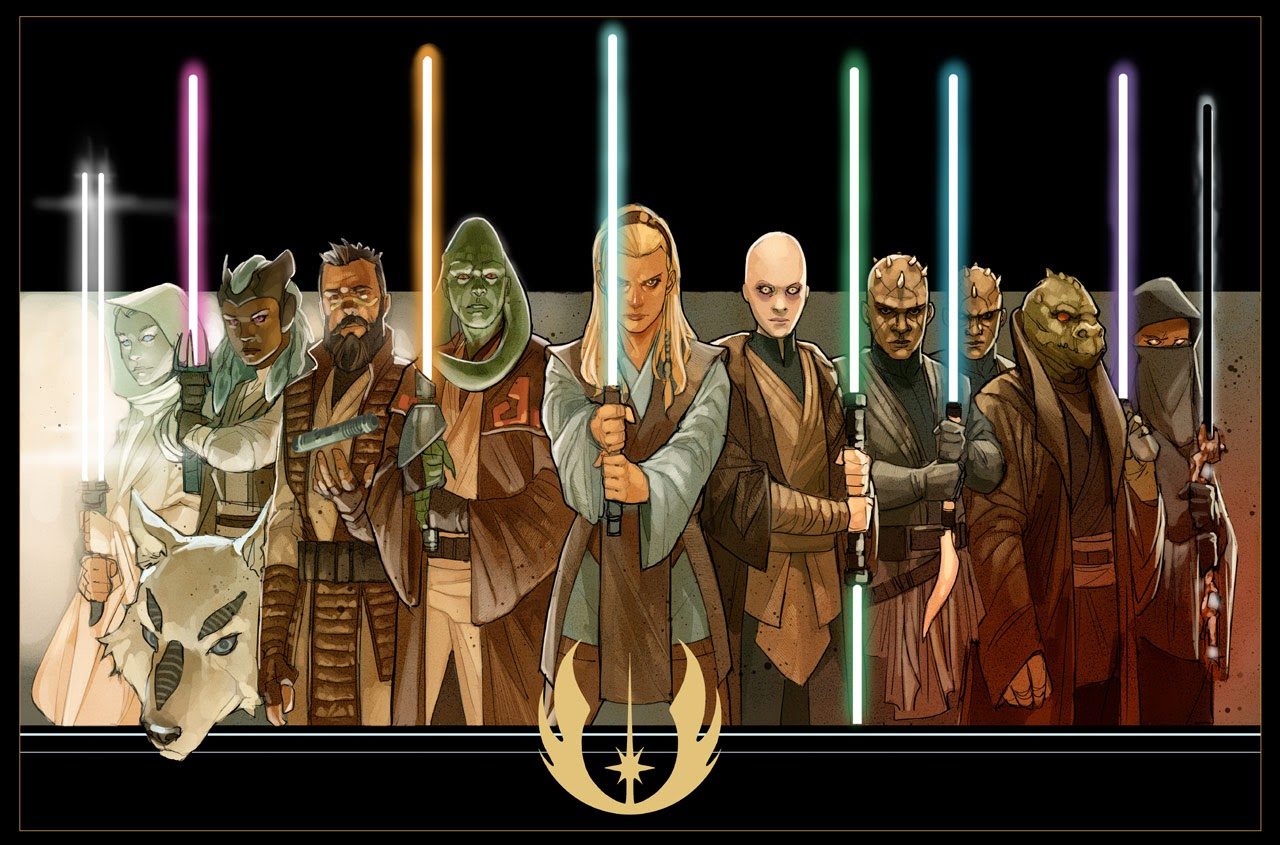 "The High Republic" launches a new storyline 200 years before the Skywalker era. Photo courtesy of Disney/Lucasfilm.
By Desiree Lee, Staff Writer
Today another generation will be able to experience "Star Wars" but without the Skywalkers this time. A new series of stories will be told through a new project called "The High Republic" that will be launched in 2021.
According to the Lucasfilm to Launch Star Wars: The High Republic Publishing Campaign in 2021, "Lucasfilm will launch an epic new era of 'Star Wars' storytelling that will be explored through multiple voices in adult and young adult novels, children's books, and comics from a variety of publishers including Disney Lucasfilm Press, Del Rey, IDW Publishing, and Marvel."
The High Republic: Multimedia Project from Lucasfilm is a breath of zero gravity air—or whatever they breathe in space—to a galaxy far, far away as it introduces fans old and new to the glittering array of diversity across the cosmos.
Much like the Marvel Cinematic Universe, the new multimedia franchise will be introduced in phases through web series, comics, adult novels and young adult novels.
"The High Republic" is to take place when the Galactic Republic and the Jedi Order were at its peak 200 years before "Star Wars: Phantom Menace."
This time was purposely chosen as to not overlap the timeline with any of the feature films which would allow, according to Kathleen Kennedy, president of Lucasfilms, "creators and partners a vast amount of room to tell "Star Wars" stories with new adventures and original characters.
The characters themselves are a combination of different alien races and skin colors as the novels center on diversity and female representation—at least for now.
For example; the highly anticipated novel by Justina Ireland, "Star Wars: The High Republic—Out of the Shadow," continues the story of the youngest Jedi Knight of a generation, Vernestra Rwoh , as she deals with powerful galactic forces that are determined to destroy her home planet.
"The High Republic" is a progressive step forward in breaking away from the traditional Skywalker storyline, allowing for more diversity in voices and characters. By giving the newer fans of the franchise a Jedi they can identify themselves, through captivating and fresh stories.
csudhbulletin