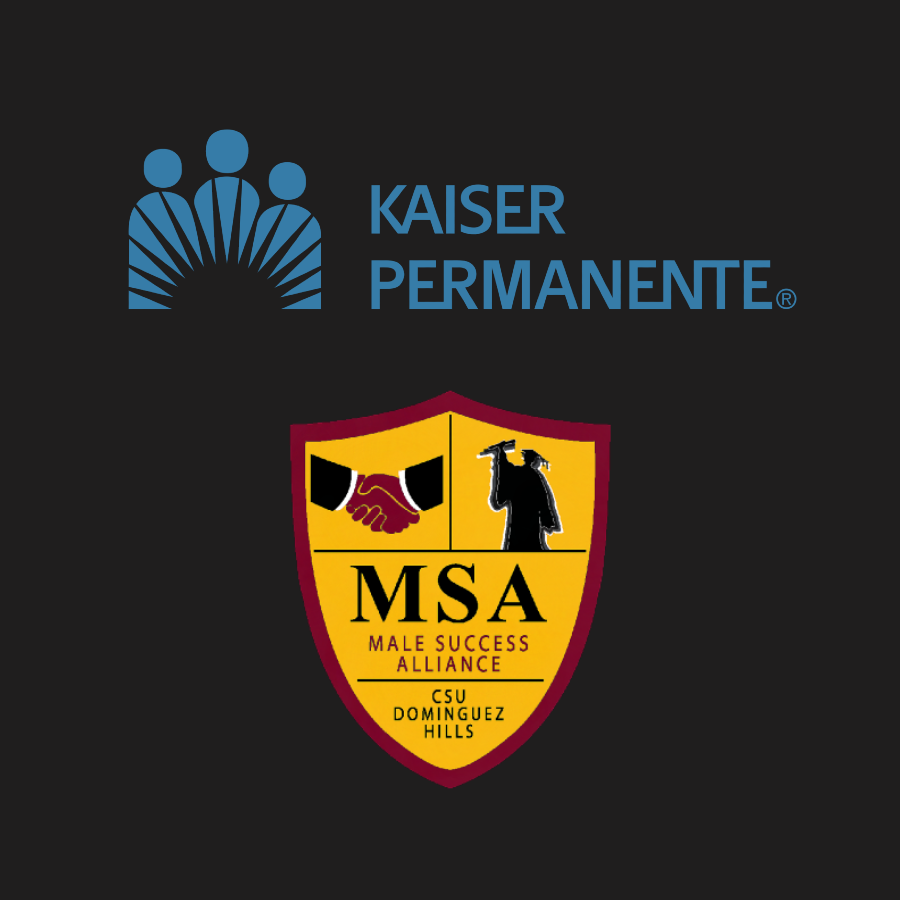 MSA plans to enhance the overall curriculum for MSA members and surrounding members of CSUDH with a $100,000 grant from Kaiser. Composite by Anthony Vasquez.
By Anthony Vasquez, Staff Reporter, and Benny Morales, Staff Reporter
A group of male Toros have good reason to be smiling a bit more brightly these days, as they were just awarded $100,000.
The CSUDH Male Success Alliance learned on Jan. 18 that it was one of the 40 organizations nationwide to receive part of the $8.15 million awarded by Kaiser Permanente to nonprofit organizations that address systemic racism and accompanying trauma on individuals and communities of color, according to Kaiser's website.
"MSA is excited to be recipients of the grant and look forward to the continued opportunities to serve," MSA Director Tony Little said.
Founded in 2009, the MSA focuses on helping young men of color stay in school through programs designed to keep college students engaged as well as mentoring middle and high school students.
"MSA at its core is about ensuring access and success for young brothers of color in the surrounding member schools and at CSUDH," Little said. "As such, the programming reflects a consistent commitment to, directly and indirectly, countering systemic racism."
Little said the MSA plans to use the grant money toward three of its programming components.
A virtual spring summit for local middle and high school students.

Monthly workshops coordinated with CSUDH faculty and staff that include guest speakers who share some of the MSA's core values of social justice, holistic development and professional development and leadership.

A curriculum that emphasizes activism, community, and civic engagement, college success, changing the current culture and "how every voice matters," Little said.
In describing one important aspect of the MSA's mission, Little referenced the poem read last month by Amanda Gorman, the youngest poet to read at a U.S. presidential inauguration.
"(Gorman wrote) 'There is always light if only we're brave enough to see it…. If only we're brave enough to be it'. Through this important funding opportunity, MSA has the ability to harness the power of each individual light to make a collective change in our society," Little said.
csudhbulletin