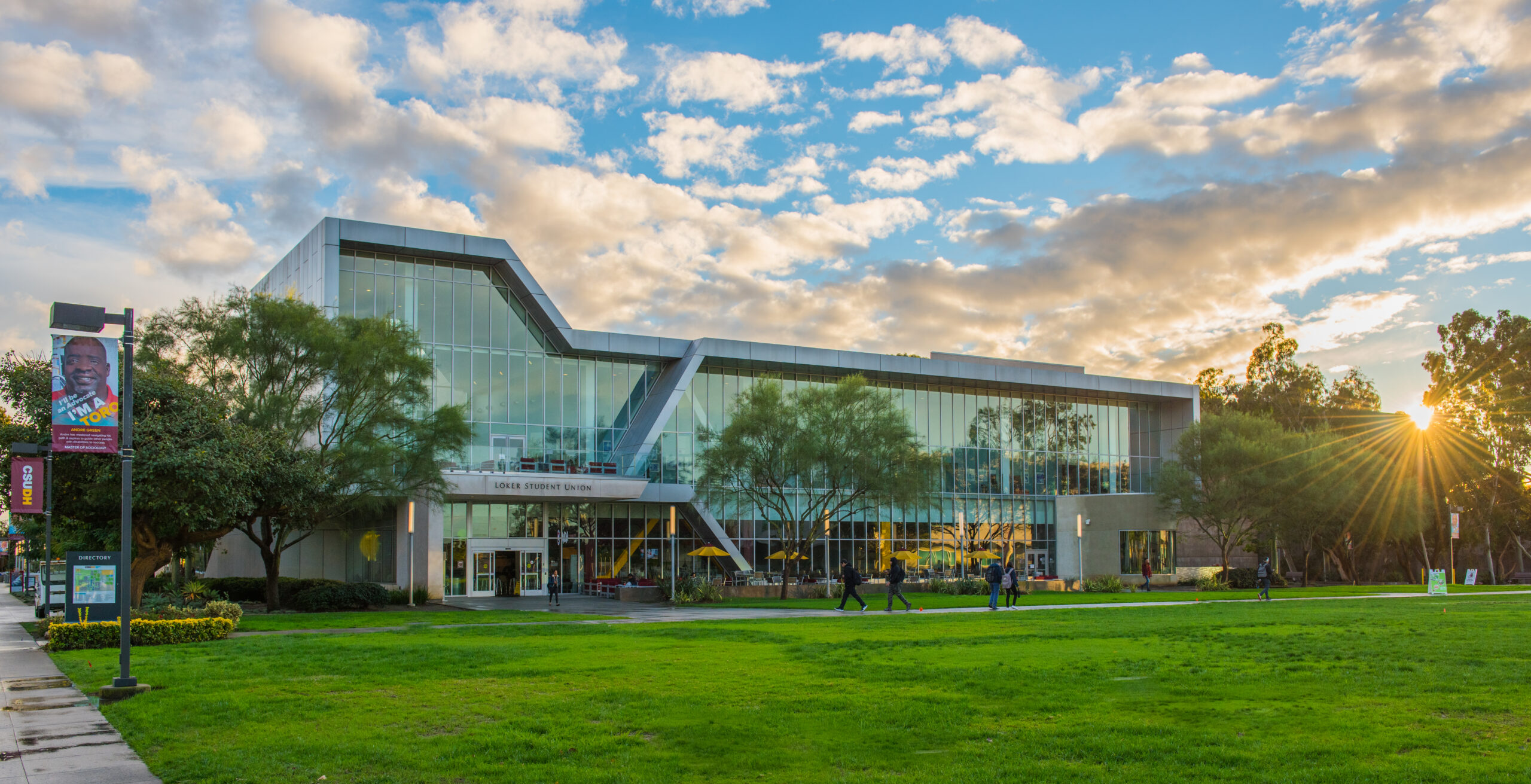 CSUDH to offer students prepaid dining cards to help them stay within their budget for food costs. Courtesy of CSUDH
By Evelyn Rodriguez, Staff Writer
The California State University, Dominguez Hills Foundation and the Loker Student Union  (LSU) are now offering a loyalty program in the form of prepaid loaded dining cards in an effort to help students stay within their budget while eating on campus. This card is available for students, staff, and encouraged for students who live on campus.
Students have to preload the card with money and when running low they can recharge it. Eric Oum, who is the marketing and production coordinator for CSUDH stated that the card comes with a QR code that gives students access to FAQs, contact information and social media tags.
"I think it's a very good resource to have because most of the money I spend is on food," said Azucena Vazques, 23, a teacher education major. "It can definitely help me budget my money, which is a plus."
There are three different types of prepaid dining cards available. The first being the "Dining Deluxe" card, where students can add any amount with a maximum of $2,000 dollars. Which is aimed to cover 222 meals on campus. That adds up to two and a half meals a day, not including a beverage, covering meals for roughly 15 weeks.
The second option is the "Dining Premium" which carries a maximum of $1,000. This option covers 111 meals. Over the course of 16 weeks, this option gives the students about seven meals per week. The third option is the "Dining Standard" with a $500 dollar suggested amount and 56 meals covered. 
The card can be purchased at several locations including the LSU room 215, the Union Grind, Toro Fresh, and the newly opened DH Sports Lounge. Students are encouraged to ask for a manager in these locations to process the purchase of the card.
At the moment, the card can be used at Subway, Panda Express, The Green Olive, and Everytable according to the CSUDH Foundation webpage.
Other CSU campuses offer meal plans that are included with housing agreements but the CSUDH dining card can be used by students and staff who are not staying on campus.
csudhbulletin