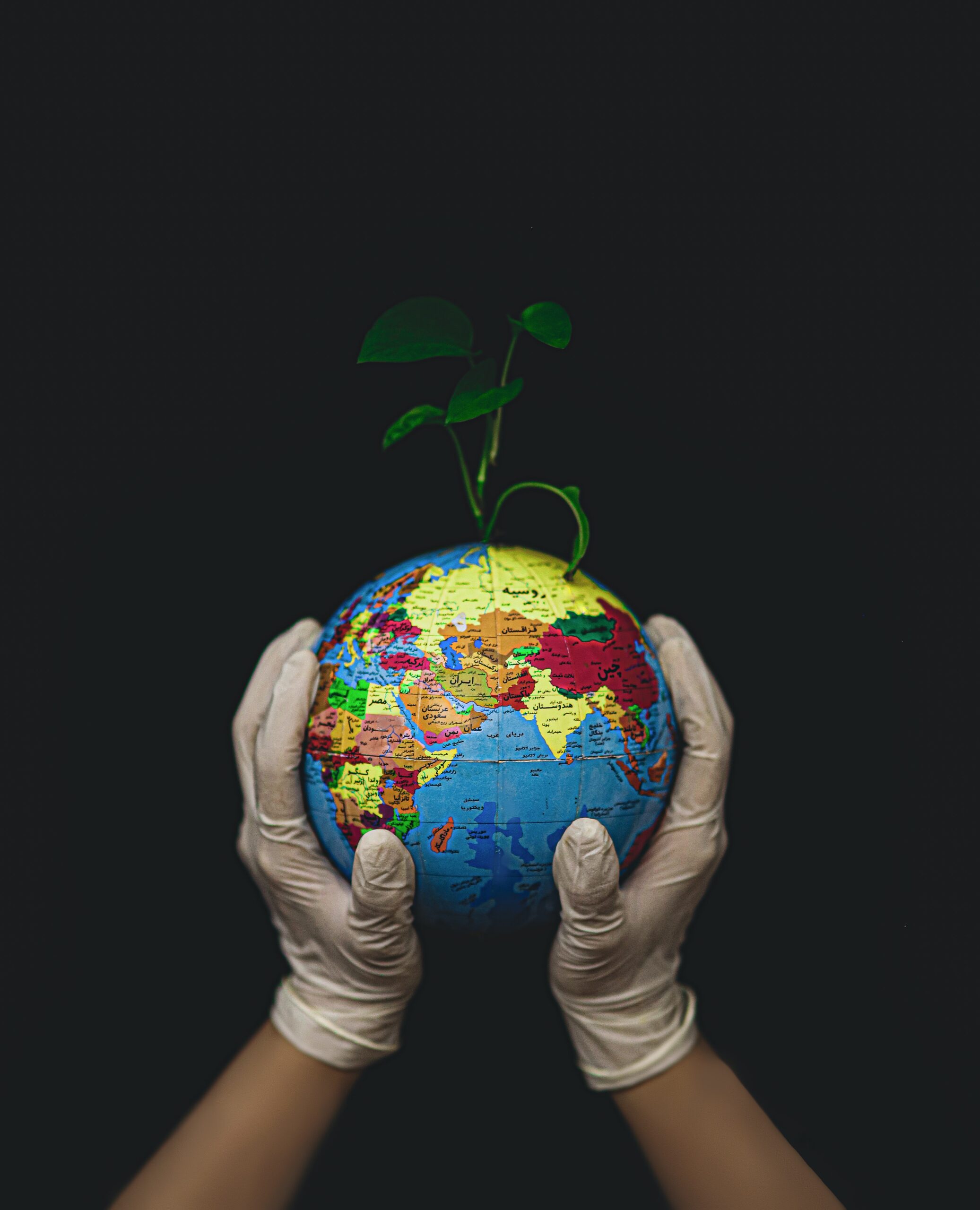 Photo by Fateme Alaie Via Unsplash
By Ben Gomez, Staff Reporter
Today is Earth Day, the 51st annual celebration not just of the planet we live upon, but our relationship to it, and how our individual actions combined on a global scale imperil everything the Earth sustains.
It's a big deal, and CSUDH like many educational institutions usually holds its Earth Day celebration two days before April 22 in order to maximize student involvement. Even if the campus is mostly virtual this year, its Earth Day was still held Tuesday, and was also virtual.
A full day of Zoom presentation and workshops were held and befitting a big subject like the planet Earth, topics and themes ranged from:
*CSUDH President Thomas A. Parham stressing the importance of consistency and commitment in terms of our personal dedication to environmentalism;;
*Tongva spiritual leader Jimi Castillo urging everyone to give our collective mother a hug not only on Earth Day, but every day;
*The Earth science club talking about worms (in relation to composting)
For the past 13 years California State University, Dominguez Hills has celebrated Earth Day by dedicating time to discuss and examine issues of sustainability on our planet through panels, workshops, and presentations.
Earth Day officially began on April 22, 1970. The date was specifically chosen because it falls in between spring break and final exams for most school institutions and was thought to maximize student participation. Like its initial inception, CSUDH chose to host its celebration a couple days early to maximize student participation.
When CSUDH celebrated for the first time on campus back in 2008, the event only had a $200 budget and was put on by the Center for Service Learning, Internships, & Civic Engagement (SLICE). Now in the 14th year of CSUDH's Earth Day celebration, there are sponsors like Bye-Bye Mattress and Energy Upgrade California.
Programming and Development Coordinator Scarlett Zamora filled out the Earth Day celebration with guest speakers, beginning with Jimi Castillo of the Tongva Nation and a noon presentation by CSUDH President Thomas A Parham.
Also on the zoom agenda were representatives from the Office of Sustainability, the Sustainability and Earth Science clubs and the Delta PI Fraternity.
Castillo, who is a Tongva spiritual leader and Pipe Carrier, spoke on honoring the land we live on and the need to be caretakers for our planet.
"We need to do our part locally, we need to recycle, we need to hug our mother [earth], we need to celebrate Earth Day every day," Castillo said. "The celebration should be bigger than christmas, bigger than the fourth of July."
President of the Earth Science Club, Gabriel Santiago Angulo shared tips on how composting is an easy way to help the planet on a small local level, like your own garden. Using worms as a way of vermicomposting to create less waste and promote healthy soil. The focus of many of the workshops was to find small ways that can be done daily to make big changes.
The message of celebrating Earth Day every day echoed throughout the day's presentations. Parham also spoke on the importance of being mindful of our environment for more than just the day it is celebrated.
"The goal is not simply to pull out our sustainability efforts on Earth Days when we have a chance to celebrate officially but rather to engage in more consistency the other 364 days a year," Parham said.
csudhbulletin