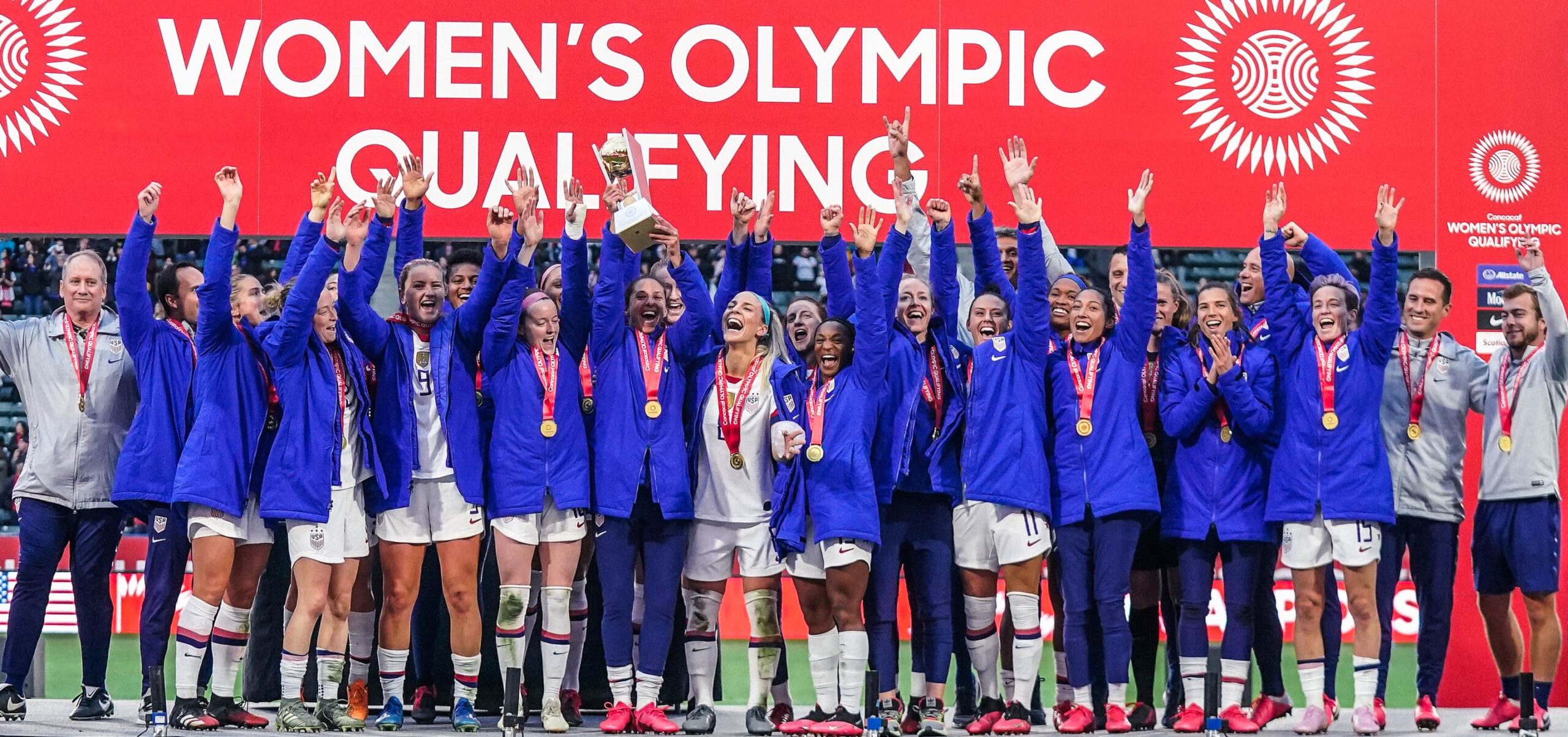 By Jessica Olvera, Co-Sports Editor
Inspire. Encourage. Empower. #SheBelieves.
From the time I was little, I always wanted something to believe in, whether that was in my parents, myself, friends, athletes or something that I couldn't see but feel.
I wanted to be inspired and part of something that was greater than myself. Sure, I found that from playing softball for 16 years and being around strong, competitive women for more hours of the week than my own family, but that inspiration faded away after recently retiring from my sport.
I needed to be inspired again, and sure enough, it came. Unexpectedly.
On Sunday, Feb. 9, I attended the 2020 Concacaf Women's Olympic Qualifying Championship game between the U.S. Women's National Soccer team and Canada right next door to our campus at Dignity Health Sports Park. The U.S. came away with a thrilling 3-0 victory but that's not what inspired me at all.
I was never a soccer fan until I saw this team play. I always strayed away from soccer because it involves the thing I despise the most, running. But this game, this team, opened my eyes to how wonderful this sport can be; I realized that like any other sport, it has the power to bring people together from all spectrums of the world.
Yes, I already knew they were great, one of a kind even. They have won four World Cup titles, four Olympic gold medals, and eight Concacaf Gold Cups. But in the stands as one of the 17,500 spectators, I realized they represented so much more than soccer. They represented defying the odds, whether that's showing there's nothing wrong with playing like a girl or dominating the teams in tournaments, these athletes, these women, inspire girls to believe that they really can do anything they want.
I am not an emotional person but I found myself getting emotional when I looked around to observe my surroundings and saw all the little girls dressed in their soccer gear, wide-eyed and ready to cheer their hearts out for their role models on the field. They waved their team flags and did whatever they could to try and make it onto the big screen.
These young girls were inspired. And how could I not be inspired by them and everything that the U.S. women's team plays and stands for?
The team continues to prove its dominance tournament after tournament, even though they're fighting to receive equal pay as male colleagues in similar sports. These elite athletes play to empower young women to reach their dreams in a world that is often influenced by outdated gender norms.
Their campaign, #SheBelieves, launched during their run in the 2015 World Cup and has evolved into a powerful message to believe in yourself and to inspire new generations to strive for new heights.
How can I not get behind them on this campaign? It's everything I want to believe in.
Watching these women continuing to pave the way for all generations is something I aspire to do. They make me want to believe in myself and that I can make a difference in whatever platform life directs me to help inspire and elevate those around me.
If I am lucky enough in the future to have children of my own, I hope that they aspire to have the values that the U.S. Women's National Soccer team represents. From this moment on, the game has won my support.
csudhbulletin