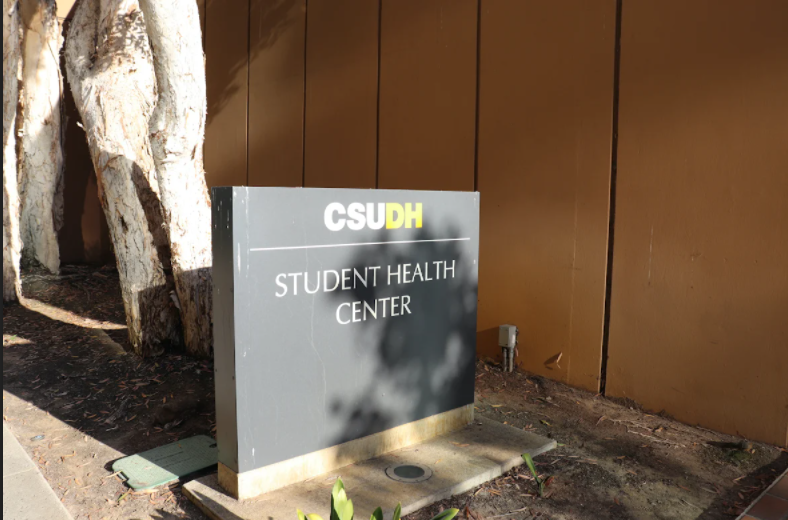 With the lingering effects of the pandemic, students begin to notice the importance of stress less.
By Chaz Kawamura, Senior Editor and Korea Lewis, Staff Reporter
Students at California State University, Dominguez Hills are at the point in the semester where midterms are nearing and stress is beginning to creep up. This is ever more apparent as there are still lingering effects of the pandemic and the additional stress of adapting to the ever-changing college environment.
Christopher Hendrix is in his junior year at CSUDH and is living on campus. He loves to read books and walks around the campus to destress.He is a part of Associated Student Inc. (ASI), he takes several classes and he tries to balance his responsibilities as a student.  "It's really important for all students to not be stressed out all the time because we are students first whether we're workers on campus, in class, or doing research. It's important to me and to the student body," he said.

Even as he gets stressed out a lot with school responsibilities and assignments he finds ways to manage it. He's working on having better time management, focusing on making a schedule and creating reminders for himself. That way it will help him best fit his goals and what he wants to accomplish in his educational path.
As Stephanie Lara, Health Assistant at Student Psychological Services explains, time management is one of the key tools to getting back on track this semester, because of the changing school environment and returning to campus.
"Time management provides a structure for you. It creates an idea for you when you want to get things done. If you have an idea of how much time you are allocating to do a certain task, you can have a productive day," Lara said. "If there is no time management of when you are doing these things, it can cause a lot more stress for you."
In-person versus online classes also add an element of stress to students. In an study published by Wuft News last month, it shows that COVID-19 and shifting from online to in-person classes have impacted many students negatively.
"There are certain things that students did not have to deal with while having virtual classes. One being the fact that they didn't have to drive to campus," Lara said. "There are new protocols and new guidelines they have to follow. All these things are big stressors for students."
Being back on campus can cause a lot more stress. Especially while trying to juggle online classes with in-person classes, that is why time management is needed in order to help you have a good structure of your day.
Procrastination along with time management are still two of the things affecting students like Hendrix.
One way students can help relieve stress is by using the resources provided on campus. Students can make an appointment or want any further information on stress and student health , students can please visit Student Psychological Services(SPS) web page or YOU.CSUDH for any other campus resources that include counseling sessions as well as other psychiatric services provided by Student Psychological Services.
csudhbulletin