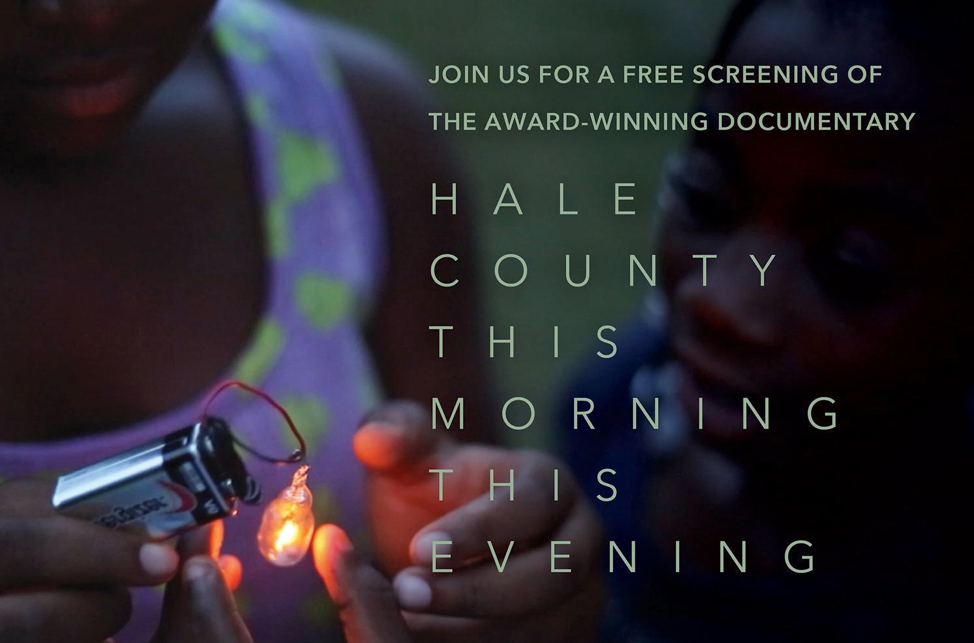 By Cecilia Juarez
Staff Writer
The opportunity to hear an award-winning documentary filmmaker speak about his film will be available Sat. Dec 15, when RaMell Ross, director of A "Hale County This Morning This Evening" will speak in the newly remodeled Laser Recital Hall in LaCorte Hall at 4 p.m.

The film has garnered multiple awards for Ross, a filmmaker, writer, photographer and sociologist, including a Sundance Film Festival award for creative vision. Taking place in a predominantly African-American community in Alabama, "Hale County This Morning This Evening" provides a historical perspective of the South through following two contemporary residents, Quincy And Daniel, that gives the viewer an inside look at their everyday life.

"It is a very unconventional and very powerful movie that… just transforms the way you [viewers] see the world," said communications professor Toddy Eames.

The film addresses several historical aspects of African-Americans in the south, including the history of cotton-picking, slavery and blackface.

"It is important for us to be aware of our history and have opportunities to reflect on that," said Eames. "To see how contemporary African-Americans are processing this and making something new and beautiful and something complex out of a history that is very dark and tragic."

Reviews of the film have praised Ross' visual storytelling techniques, such as Andrew Lapin's NPR review in which he called Ross' cinematic photography in the film a "kind of self-proclaimed reinvention of our visual language."
Bringing the film and the director to campus, Eames believes it is an excellent opportunity for the students of CSUDH to interact with "people who are making things, who are contributing about an international conversation about art, race, rilm, and media… Students of media, whether they are in journalism, film or television, it is important to be aware of the work that is out there and being talked about."
The film was made possible by a grant from the Hollywood Foreign Press Association and the help of organizers Dr. John Vanderhoef and Professor Eames.

csudhbulletin