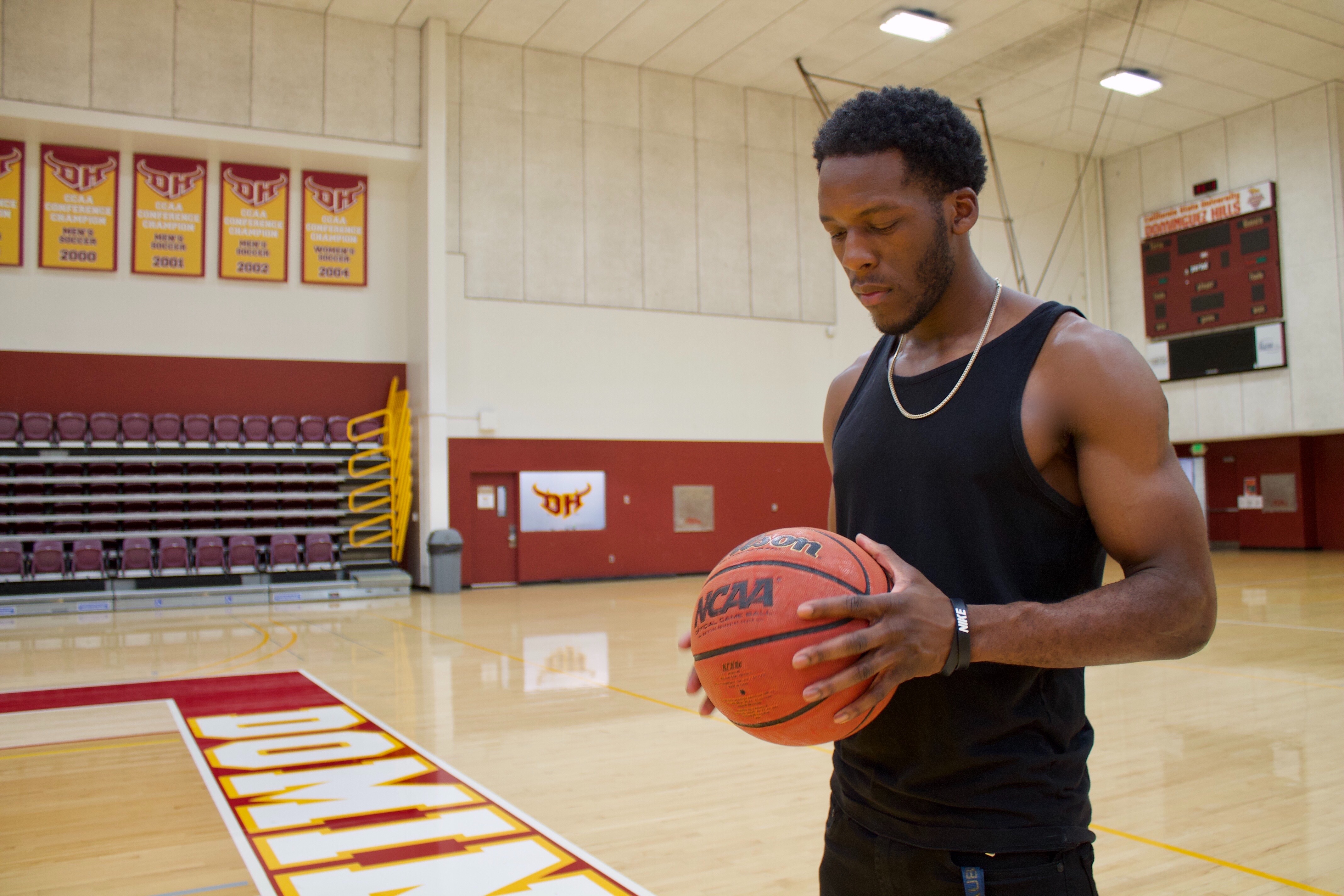 By Nathaniel Lowery
Staff Writer
After he nearly died three years ago in an automobile accident and was told it was unlikely he'd ever play college-level basketball again, David Howard is living proof that a dream, even when deferred, is still possible if you work and believe in it enough.

"It's hard to put into words, really," Howard says when asked how it feels three years after he was told he was lucky to be alive and that playing college basketball wasn't a viable possibility. "It feels surreal at times. But now I'm back on the court doing what I love. It's my senior year and I'm trying to go out with a bang."

The auto accident was in June 2015. For five days, he was in the hospital with injuries including a fractured temple and both collarbones, blood in his brain and multiple hematomas.

His first question to his doctor was, "when can I play basketball again," Howard says. His doctor's response?
"You are lucky to be alive," Howard relates, adding that the doctor said there was "little possibility" he would play again.
It was stunning news to Howard.
"I was a military kid," he says. "I moved a lot growing up. Basketball was my outlet, I know the saying ball is life can be cliché but it really has been [life] for me…I just remember laying on the hospital bed looking at the ceiling telling myself this can't be it. I felt like I know I came too far to not get what I put into this game."
The head trauma caused by the accident kept Howard off the court and incapable of driving for a year. Howard was placed in rehab and worked to get some sense of normalcy in his life.
Following a full year of rehab, in fall 2016, he enrolled at CSUDH. Once he became an official Toro, Howard reached out to CSUDH basketball head coach Steve Becker and asked for an opportunity to play in the following season.
"I told him all I need is one shot," Howard says.
It was easier said than done. But Howard was determined.
"I kept showing up, always checking on the team just to show I really wanted it and he finally gave me an opportunity," says Howard.
Becker says Howard walked into his office almost daily during the 2016-17 season. And, "you could tell he really wanted to be a part of the team, but often times it's extremely difficult for a student [walk-on] to make the team."
Howard had a chance to try-out and was impressive enough to make it on the team.
"But as he continued showing…his strong desire to be part of the team, I finally asked him what his story was," Becker says.
That story blew Becker away.
"I was completely dumbfounded and inspired by how many obstacles he had to overcome to get to this point and how passionate he was about the game of basketball," Becker says. "He is an absolute inspiration to me personally as well as our entire team."
Howard has not only defied the medical odds by playing hoops again, but he is also a critical member of the team. Through five games, he is tied for most minutes played, leads in rebounds and is third in scoring.
Becker says he will remain a large part of the team.
"He will absolutely be a major factor in our success this year," Becker says. "He is so versatile, strong and athletic that he plays several positions for us and is our leading rebounder, as of right now."
And, in his first full season as a Toro (he red-shirted last season), Howard finds himself in a leadership role. Of the 15 players on the roster, he is one of only four seniors. The rest are freshman, sophomores or community college transfers in their first season at CSUDH.
"It feels good [to be in a leadership position]," Howard says. "I'm trying to mentor some of the youth. It's a give and take relationship because our freshmen are really mature so they'll get on us sometimes if we mess up."
As someone who nearly lost his life and his ability to play the game he's loved most of his life, Howard says he has learned, in the hardest way, some invaluable lessons. The biggest, he says, is that time is short and our most precious asset. That is something he tries to remember in his daily life, as well as on the court.
"You can't make excuses," Howard says. "You have to do your best and get the job done to the best of your ability and hope that's enough."
Additional reporting by Joseph Baroud
csudhbulletin