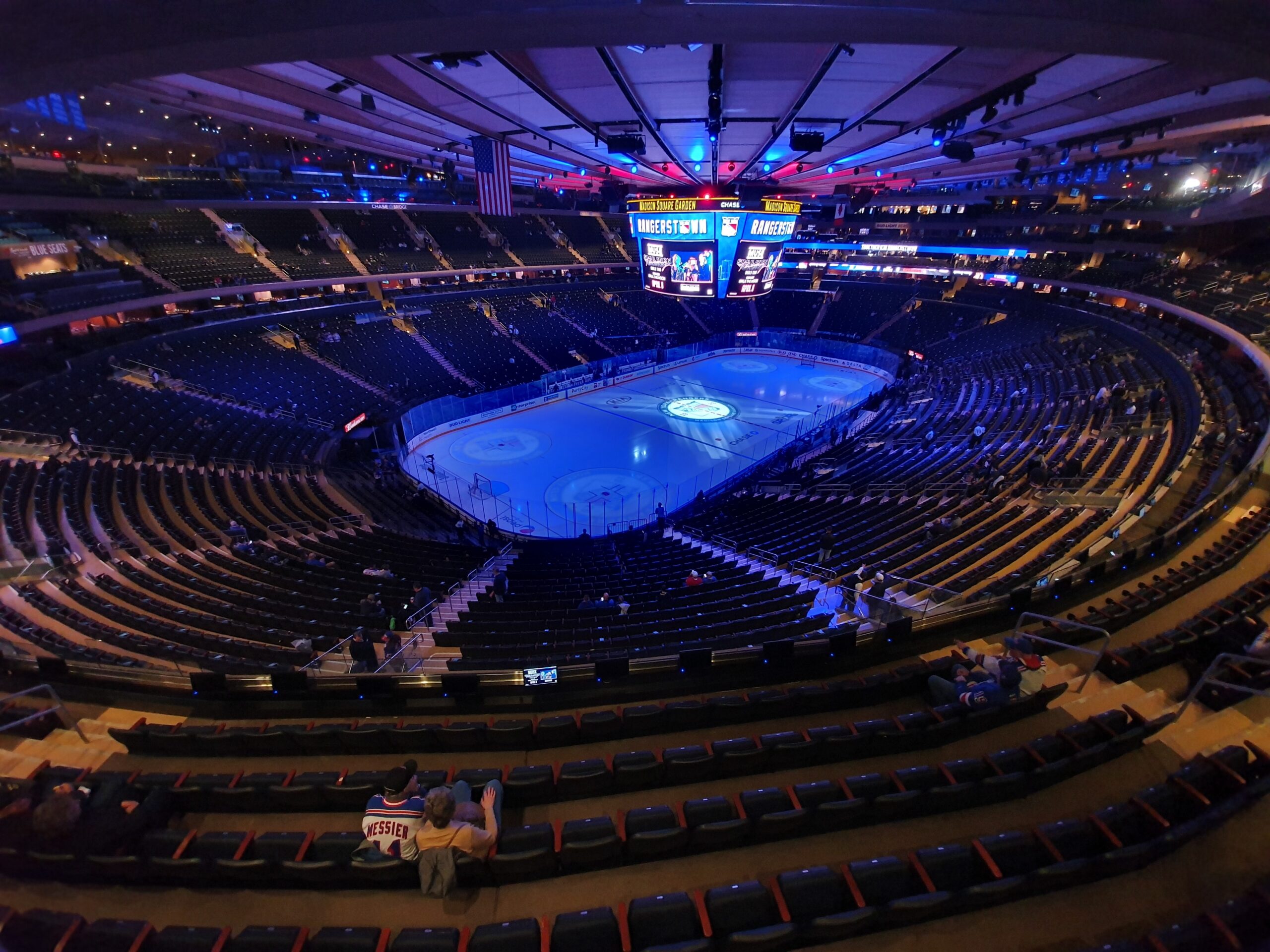 The NHL and NHLPA are still in talks of planning the upcoming season amid the COVID-19 pandemic. Photo by Pedro Bariak for Unsplash.
---
By Taylor Ogata, Staff Reporter
The National Hockey League and National Hockey League Players' Association (NHLPA) are still in the process of forming an abbreviated schedule for 2020-21 in addition to short-term hubs and temporary realignment of teams due to the COVID-19 pandemic.
Commissioner Gary Bettman said he would never ask players to play in a bubble for an entire season, like they did after the 2019-20 season ended with Eastern Conference teams playing in Toronto and Western teams in addition to both conference finals and the Stanley Cup Finals in Edmonton. Under the bubble format, protocols involving isolation, daily testing, etc. were in place.
Instead, he said that the league wants to let teams play in their own arenas (with or without fans based on what is happening locally), in hubs or in a hybrid system. The NHL and NHLPA would have to work together to come up with a plan like they did with the 2020 Return to Play Plan over the summer. So far, nothing has come to fruition.
Among the many factors the league and players' union has to consider is the suspension of nonessential travel across the United States-Canada border.
"Obviously, we're not going to move all seven Canadian franchises south of the 49th parallel, and so we have to look at alternative ways to play," Bettman said. "And while crossing the U.S.-Canadian border is an issue, we're also seeing within the United States limitations in terms of quarantining when you go from certain states to other states."
On Nov. 13, Deputy Commissioner Bill Daly said the schedule model proposed by both the league and players' union would depend on the number of COVID-19 cases in certain areas. With cases recently skyrocketing across North America, it could be impossible for every team to host a game in its home arena due to government restrictions imposed due to the sharp rise in cases.
"If possible to do so, I think our clubs would much prefer to play in their home buildings even if that means not before fans," Daly said. "Having said that, if we dropped the puck tomorrow night, I'm not sure all markets could accommodate a game just by local regulation and health restrictions."
Here in Southern California, amid the COVID-19 restrictions, the general managers of the Los Angeles Kings and Anaheim Ducks have remained hard at work.
On Oct. 5, the Kings extended the contracts of forwards Mikey Eyssimont and Matt Luff for an additional year. They are two-way contracts and have an average annual value of $700,000 at the NHL level.
Eyssimont, a 6-foot winger weighing 180 pounds, tallied 28 points (12 goals, 16 assists) in 56 games for the American Hockey League's Ontario Reign last season. He has played 122 games with the Reign since he signed with the Kings out of St. Cloud State University.
Luff, another winger, standing 6 feet, 2 inches tall and weighing 196 pounds, had five points (one goal, four assists) in 18 games with the Kings last season. He also had nine goals and 15 assists for 24 points in 30 games with the Ontario Reign.
Meanwhile, the Ducks signed both of their 2020 first-round draft picks, Jamie Drysdale and Jacob Perreault, to three-year entry level contracts. Perreault was signed on Nov. 5 and Drysdale was signed two days later.
The 18-year-old forward Perreault is a Montreal native selected 27th overall. Last season, he led the Ontario Hockey League's Sarnia Sting with 39 goals and 15 power play goals. He also ranked second on the team in points with 70. As mentioned previously, he is the son of former NHL forward Yanic Perreault, who scored 516 points (247 goals, 269 assists) in 859 career games with Toronto, Los Angeles, Montreal, Nashville, Phoenix and Chicago from 1993-2008.
Drysdale, an 18-year-old defenseman from Toronto, scored nine goals and dished out 38 assists for 47 points in 49 games for the Erie Otters of the Ontario Hockey League last season. His stats earned him OHL First Team All Star honors for the season.
Jan. 1 remains the targeted start date for the new season, but the NHL and NHLPA still have yet to finalize a plan.
csudhbulletin