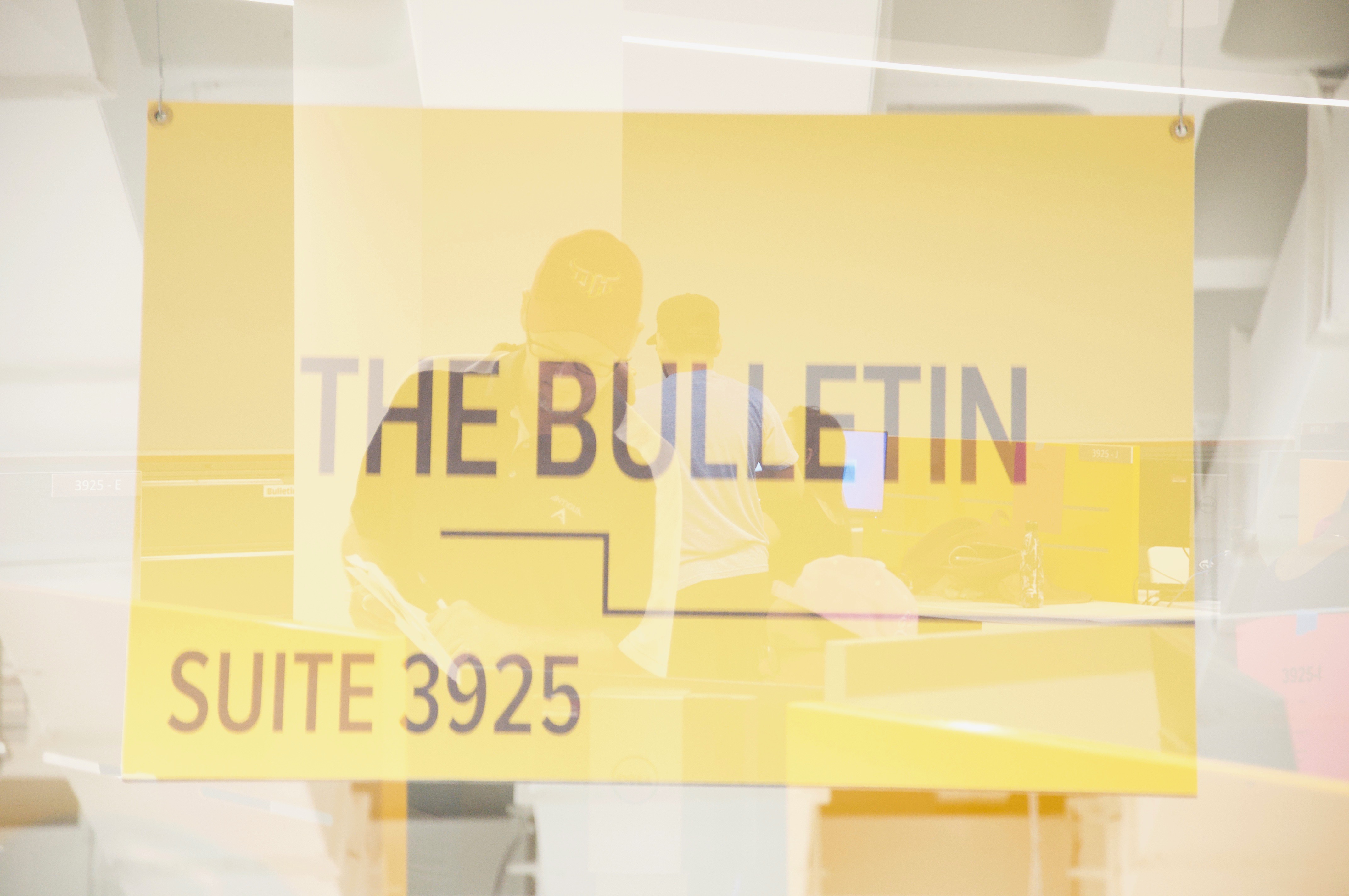 If you're off-campus and absolutely, positively must see the first issue of the semester, who can blame you. You can see it here. We think.
New semester, new Bulletin staff, same story: the first issue of every semester is always the hardest to get out. But we did it, with our three returning editors, 16 staff reporters, and three students who aren't even enrolled in Comm 355, the news production class, but who just want to be . involved with such an awesome thing.
The newspapers have been distributed in the red bins spread around the campus that you usually walk right past by. Dont' do that this time. This issue is packed with news about CSUDH's historic enrollment, all the construction on campus, and our student government taking a stand against an additional general ed requirement for high schoolers that it feels makes it harder for students from low socio-economic backgrounds to enter college.
And so much more. You want to talk about a revolution? We got one going in the library. You want to know why Taco Bell isn't in the Food Court any longer? Check. Sports, opinion, features. We got 'em and more are on the way.
We'll be posting the stories in the print issue on the website, today and tomorrow, as well as uploading the entire issue on the site via Issuu. But right now, the only way you can read the one-and-only student newspaper at CSUDH is the old-fashioned way.
Go pick up a print copy. In your heart, you know it's the right idea.
csudhbulletin